This article was first published on 30 August 2021.
Drag queen makeup — in all its theatrical and over-the-top creativity — has been enjoying its time in the spotlight for almost a decade now. With shows such as RuPaul's Drag Race placing it in mainstream media, beauty lovers now have more artists to take inspiration from for a different form of art and self-expression. But their looks are not just for performances, some of their beauty philosophies and hacks are applicable in our day-to-day looks as well. Here are some drag queen makeup tips and tricks you can adopt IRL.
1. Your base is only as good as a well-primed face
Before any drag queen applies makeup, they do a lot of "prep work" to ensure that their makeup products go on smoothly and stay longer. This includes shaving or glueing down their eyebrows and doing their skincare routine, which RuPaul's Drag Race alum Valentina does consistently. They may also reach for a trusted makeup gripping primer to prolong the life of their makeup underneath harsh lights.
Drag makeup tip: If you're not wearing heavy-duty makeup or have very oily skin, you don't have to use a makeup primer. Instead, remember to apply your moisturiser. It'll help keep your skin hydrated and smooth underneath your complexion products. Plus, it lessens the number of layers you'll be applying so there are fewer chances of pilling (when skincare or makeup forms tiny balls on the surface of your skin) that may ruin your look.
2. Bake when needed
Performing under stage lights means drag queen makeup needs to last and not budge. It's why you'll see a lot of drag queens packing on setting powder to lock in all the cream products they've applied. Considering that drag queen makeup uses a lot of products to achieve its theatrical effect — glue stick definitely included — setting powder is a performer's best friend. It can be yours too, especially if you live in a country with a humid climate like ours. Simply bake or set the areas where you tend to oil up the most with a translucent powder. Just remember that too much powder can look cakey on everyday makeup so use just enough.
Drag makeup tip: Take a cue from Plastique Tiara and use a beauty sponge or puff to apply the powder for a concentrated effect. If you place the powder in the middle of your face on top of a lighter-coloured concealer or foundation, it creates a natural highlight and the optical illusion of a smaller face.
3. Affordable products can be high-performing
Another drag makeup tip to keep in mind is that price doesn't matter when it comes to high-performance makeup. Some of our fave drag queens have drugstore products in their kit that they won't switch out for anything else. The Coty Airspun Powder (which is priced at SGD14.84 on Amazon) is a staple in Naomi Smalls' makeup rotation, as well as other drag queens'. Naomi also swears by the Maybelline Ultra-Liner Liquid Eyeliner for a sharp winged liner that's also easy to remove after every performance.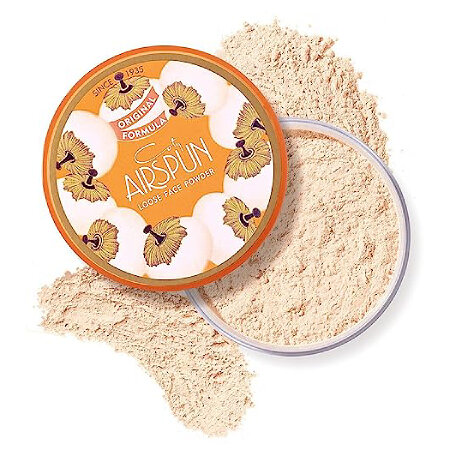 Drag makeup tip: If you want to make your products last, you can mix two types of the same product. For example, Naomi mixes the Coty powder with another mattifying translucent powder for her shows. Miss Fame uses two foundations: the one that matches their skin tone goes on the outer perimeters of their face and uses a lighter shade for the centre of her face for a natural highlight.
4. Makeup is not a one-size fits all
Though drag makeup is usually linked to over-the-top contouring and sky-high lashes, not every performer subscribes to this makeup template. RuPaul's Drag Race All-Stars Season 5 winner Shea Couleé prefers a more natural-looking base makeup. Kim Chi plays with colour on another level. Jan's brows are more natural and less statement-making. We can totally pick and choose the different makeup techniques we want to use, as long they positively enhance our features and make us feel confident.
Drag makeup tip: Learn from professionals. Watch tutorials online and follow along step-by-step to see which techniques you prefer. Naomi Smalls shared that aspiring drag queens can now look to YouTube, a resource that they didn't have in the 90s, to get a sense of the different drag makeup looks they can do. There's TikTok, Instagram, and Pinterest that you can also browse through for everyday makeup tips.
5. Emphasise the features you want to highlight
Is it your eyes? Your pouty lips? Your cheekbones? Every makeup look should have a focal point. For example, Trixie Mattel has lashes and popping eyeshadow that draw your gaze to the upper half of their face. You can also look to Alyssa Edwards who has been rocking pigmented lip looks in their recent IG updates. Play around with makeup products and looks to figure out which ones call out to you and gives you a confidence boost whenever you do it.
Drag makeup tip: If you want to elongate your eyes, Miss Fame's go-to makeup trick is applying liquid liner past the tear duct. It makes your eyes look bigger from afar and adds drama to your look.
6. Makeup is for self-expression
Our last drag queen makeup tip-slash-philosophy is embracing makeup as a tool to express yourself. Drag queens use makeup as part of the performance they deliver. Their stage personas are an extension of themselves, and that includes the looks they choose as their signature. You can use makeup as a way to show your personality too. A graphic eyeliner, a signature lip colour, some glitter eyeshadow on your lower lashline — these can all become part of your trademark. Minimalistic, all-out glam, vintage, theatrical — the world is your oyster.
Drag makeup tip: If you want to slightly overdraw your lips, but still make it look natural, Miss Fame's go-to trick is drawing two triangles above the upper lip and softening the curve with a lip brush. The classic drag lip look still makes a statement but looks more wearable.
Which of these makeup tips will you be adopting?
(Cover photo from: @alyssaedwards_1 and @plastiquetiara)
Comments, questions or feedback? Email us at [email protected].