This article was first published on 17 December 2021.
Concealer is a makeup essential. We can even use it without foundation. But it doesn't mean you have to make a dent on your budget to always have this essential on-hand. If you're looking for a great concealer that has good coverage, smooth application, and skin-like finish and won't break the bank, check out our list of 13 best affordable drugstore concealers below SGD20 you can get in Singapore right now.


1. Maybelline Fit Me Concealer
Maybelline's Fit Me line is iconic for its wide range of shades and amazing performance at such an affordable price point. Its concealers are no exception; they've even dubbed an amazing dupe for many high-end creamy concealers of the same caliber. It's also quite versatile when combined with other liquid, cream, and powder products, making it a solid holy-grail pick. Grab this drugstore concealer now for
SGD15.90
.
2. L'Oreal Paris Infallible Full Wear Concealer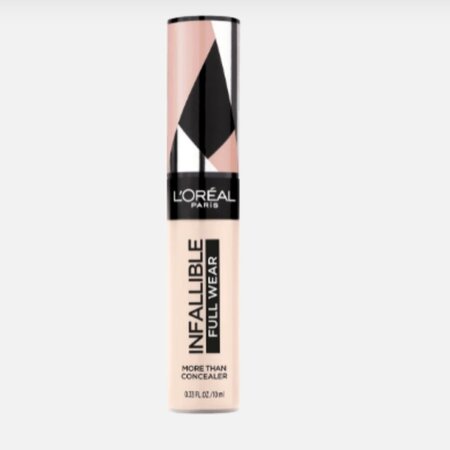 If you love the L'Oreal Paris' Infallible foundation line, then you'll fall in love with the Full Wear Concealer as well. This concealer promises a smooth, cake-free finish that wears like second skin even with its high and full coverage. It's
matte but not flat
and incredibly longwearing, making it a great drugstore makeup buy for only
SGD17.52
a tube.
3. Canmake Tokyo Color Mixing Concealer
Are you a 'makeup chemist' who usually mixes various concealers to get the perfect shade right? This affordable concealer pan from Canmake gives you a variety of shades for cancelling out darkness and redness, concealing spots, and even contouring. It also has a 'mixing space' like an artist's palette. Totally worth every buck at only
SGD15.92
.
4. Revlon PhotoReady Candid Antioxidant Concealer
Always look like you're ready for a photoshoot with this beautiful concealer formula from Revlon. This buildable concealer can go from medium to medium-high coverage without caking while also providing antioxidant and anti-pollution protection with its anti-blue-light formula. Get it for only
SGD20.90
.
5. IT Cosmetics Bye Bye Under Eye Full Coverage Anti-Ageing Concealer
Sleepless nights taking a toll on your skin? IT Cosmetics' Bye Bye Under Eye concealer gives you an instant wide-awake look without budging and creasing all day. It also has niacinamide, hydrolyzed collagen, and other skin-caring ingredients, making sure your skin is well-cared for even during an entire day of wearing makeup. Such a steal at
SGD18
.
6. Sephora Collection Bright Future Smoothing & Brightening Concealer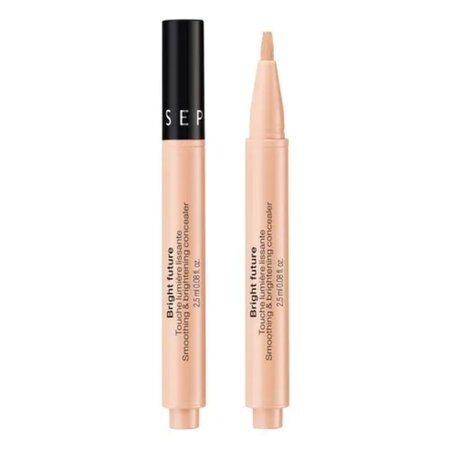 If a natural, light to medium coverage is more up your alley, Sephora's Bright Future Smoothing & Brightening Concealer is the one to get. It gives just the right amount of coverage to correct spots and evens out your skin tone while still letting your natural complexion peak through. The brush tip applicator is also reminiscent of luxury brands' that have a similar design for an easy highlighting function. It's a great dupe for only
SGD24
.
7. Aprilskin Perfect Spot Erasing Puff Concealer
An affordable mask-proof concealer that will survive the entire day even in humid Singapore? Aprilskin has the pick for you. This concealer helps deal with your usual skin troubles while making sure your skin is not clogged with its lightweight yet full coverage finish. Get it now for only
SGD20.90
.
8. innisfree My Concealer Dark Circle Cover
Available in both liquid and cream formulas, innisfree's My Concealer line is made to suit various skin types and skin tones and provide great coverage without leaving the skin looking flat. Its multi-flat tip applicator helps control the amount of product applied onto the skin while being gentle especially when used in the delicate under-eye area. Get in now for only
SGD15.20
.
9. Wet n Wild PhotoFocus Concealer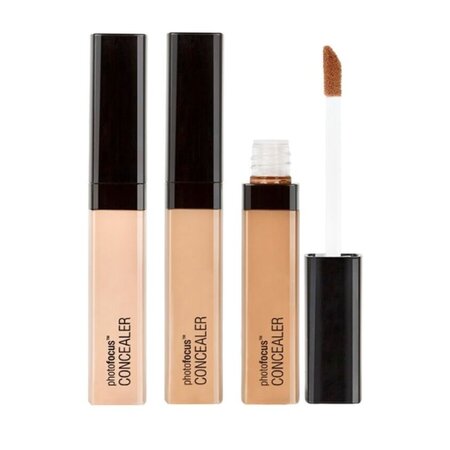 No need to worry about horrible whitecast when you take your photos with this affordable Wet n Wild concealer on your arsenal. Tested under seven different lighting conditions to ensure there's no undesirable bounce back, the PhotoFocus Concealer gives great high coverage despite its natural skin-like finish. Get it now for only
SGD11.90
.
10. Peripera Double Longwear Cover Concealer
Wearing makeup the entire day under a mask, especially if you have
sensitive skin
, can definitely lead to bad news (we're looking at you, breakouts!). But if wearing makeup is inevitable, this budget-friendly concealer from Peripera is the one to get. Dermatologically tested and specially formulated for those with sensitive skin, this promises high coverage and a gorgeous finish with no caking while keeping your skin well-loved underneath. It's a total must-have with its
SGD6.75
price tag, too!
11. Cezanne Palette Natural Concealer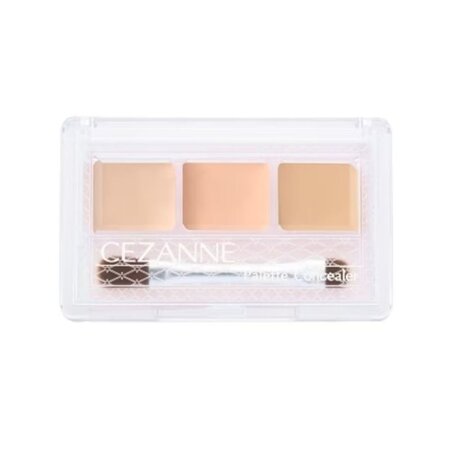 This palette gives you three shade options perfect for colour correcting, contouring, and providing coverage. The formula is also packed with jojoba, macadamia seed, and rose oil to keep your skin well-hydrated. Get it now for SGD18.05 at Watsons.

12. 4U2 Fade Away Weightless Waterproof Concealer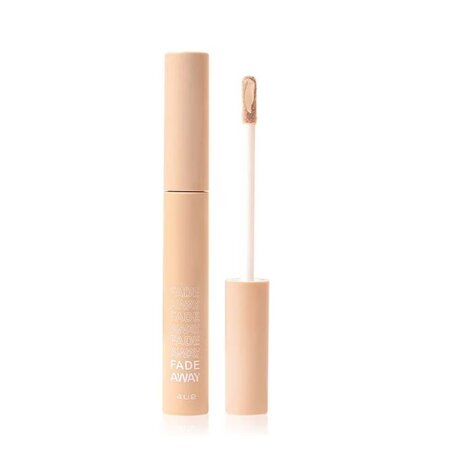 This heavy-duty yet lightweight concealer covers undereye dark circles, blemishes, redness, and other imperfections without feeling too tight on your skin and pores. It's also infused with seven natural oils that would help improve skin texture and overall appearance with continued use. Grab a tube for only SGD12.90 at Watsons.
13. Etude Big Cover Skin Fit Concealer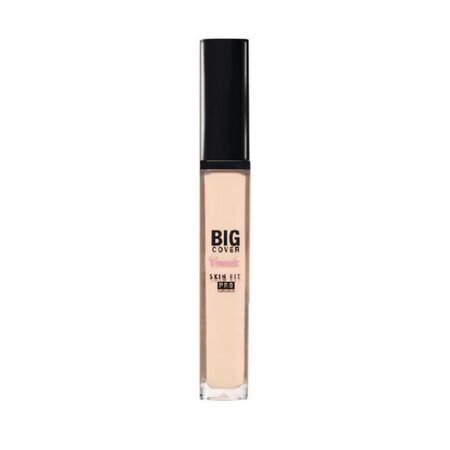 This concealer uses REAL SKIN-FIT™ technology which melts the formula seamlessly into the skin for the most natural yet adequate coverage. It's also buildable and blends beautifully with other products, delivering a smooth. filter-like finish. Get it at Watsons for SGD16.50.
Which of these affordable concealers available in Singapore are you looking to try next?
Comments, questions or feedback? Email us at [email protected].