It's a given that one of the most fun parts of staying at a hotel is indulging in luxurious room shampoo, conditioner, lotion and more! But it's even better when you stay at YOTEL hotels because they now offer ethical hair and body care products from Australian beauty brand Urban Jungle.
YOTEL x Urban Jungle package: price, where available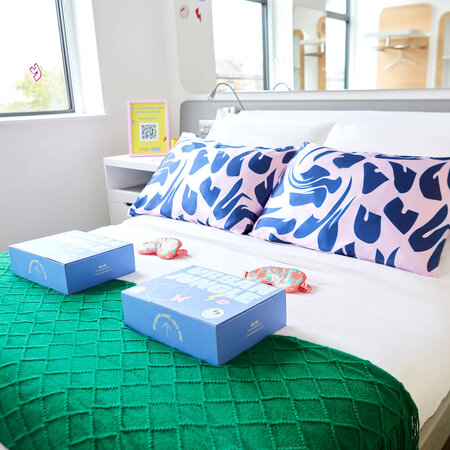 Guests checking in at YOTEL branches in Singapore, Amsterdam, Edinburgh, and London can avail of the Do It On The Daily Urban Jungle package (SGD75), which can be an added-on to your existing room booking.
The special amenity includes the use of Urban Jungle's Melt Me Softly Cleansing Balm (for deep cleaning pores), Glow With The Flow Gel Serum (a hydrating serum) and Double Trouble Silicone Brush (a double-ended brush with a simple scoop tip and silicone tip) — all packed in an adorable holographic Love Pouch Bubble Bag. All products will be refilled as necessary, eliminating the use of wasteful mini plastic packaging.
You can also look forward to YOTEL x Urban Jungle items from its vegan Repair Range such as the Make Good Shampoo, Save the Day Conditioner, Magic Bullet Hand & Body Wash and Thirsty Work Hand & Body Creme.
Planning your next trip? You can now book at YOTEL hotels and get the 'Do It On The Daily' Urban Jungle package here.

Comments, questions or feedback? Email us at [email protected].