Ever wanted to bring that lush hotel experience back home? The new SKIMS Hotel Collection from Kim Kardashian is here to make sure that you'll never have to "check out" again.
SKIMS Hotel Collection: Products, price
The seven-piece collection from the shapewear and clothing brand includes loungewear and accessories that you can mix and match.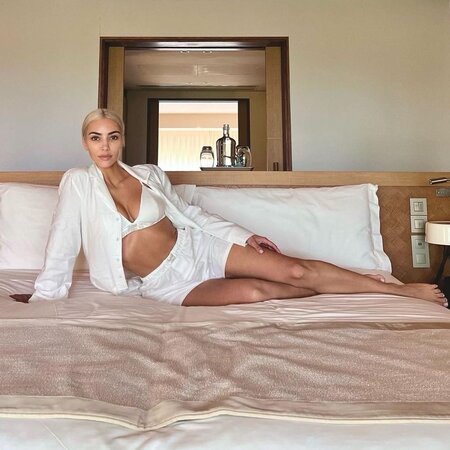 For loungewear tops, there's the Sleeve Button Up Top (SGD78) and the Hotel Sleep Bralette (SGD63). You can match both tops with the Sleep Pant (SGD87) or the Boxer (SGD72). Want something more carefree? The SKIMS Hotel collection also has the Sleep Dress (SGD87). To complete the "hibernation look", you can also get the Robe (SGD135) and Slipper (SGD72).
Each is available in three colours: Marble (white), Cherry Blossom (Pink), and Moonstone (Grey). A wide range of sizes is also available, from XXS to 4X. Aside from the slipper, all pieces are made with 60% cotton and 40% modal (a bio-based fabric).
Where to buy SKIMS Hotel Collection
The products are now listed on the SKIMS website. There's currently a waitlist for the Boxer, Robe and Sleep Dress but the rest are still up for grabs! Shipping to Singapore is also available so you can get your hands on these easily.
(Cover photo from: @skims)
Comments, questions or feedback? Email us at [email protected].