Need last-minute gift-worthy ideas for your upcoming Christmas party? You can treat your loved ones and yourself at Singapore Fashion Council's 'A Christmas Extravaganza' pop-up at Design Orchard. Homegrown brands have come together to bring you a cornucopia of finds so that you won't have to worry about running out of gift ideas.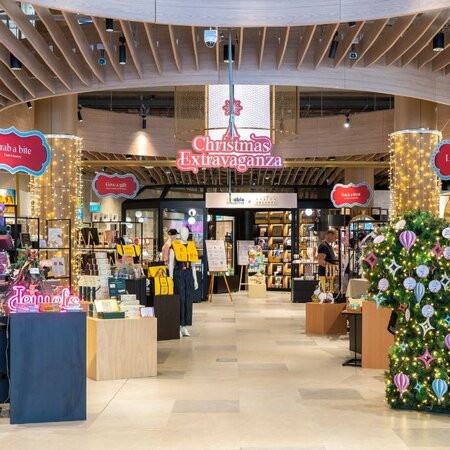 At the Design Orchard Retail Showcase, you will find specially curated selections of apparel, fragrances, food, pet accessories, and more. You can also give back to the community by adopting a wish at the pop-up's T-shirt Christmas Tree.
Gifting Zones in 'A Christmas Extravaganza' at Design Orchard
1. 'Breath of life' - personal and home fragrances
In this zone, one of the brands showcased is Singapore Memories, which is popular for its native orchid-scented perfumes. It aims to present the most refined, elegant, and memorable collection of perfumes and room fragrances. Prices range from SGD30 to SGD160.
2. 'Grab a bite' - food and snacks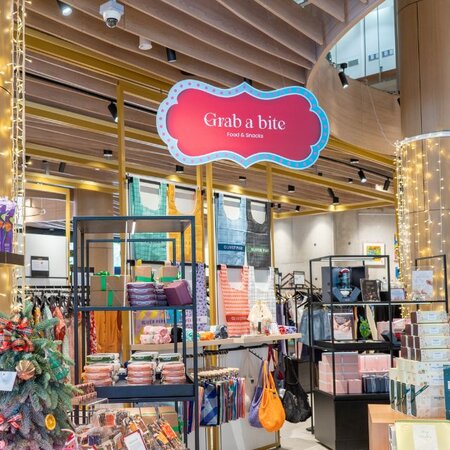 In this zone, you can find Boxgreen's healthy and delicious snacks, teas and chocolates. The brand aims to build a sustainable business with commitments to responsible sourcing, hiring and giving back to the community. A portion of the proceeds goes towards empowering ex-offenders through training programmes and employment opportunities. Prices range from SGD19.40 to SGD51.50.


3. 'Fetch a treat' - pet books and accessories
You can bring home a little something for your fur babies from Boss & Olly, a homegrown brand known for its ombre leashes. Its offerings at Design Orchard include Boss & Olly's all-new line of ready-to-order accessories. These focus on versatility and incorporate some of their customers' most highly requested features to make daily walks more enjoyable. Prices range from SGD19.30 to SGD88.

4. 'Love the earth' - the sustainable selection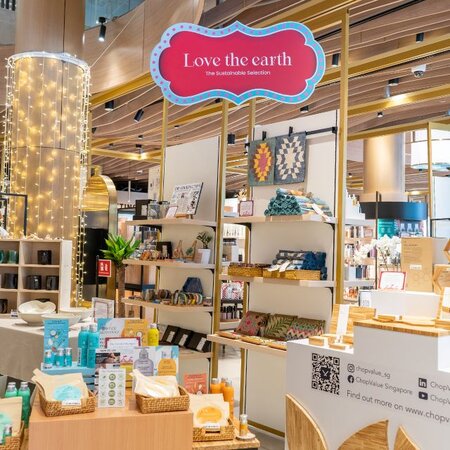 Pinch Ceramics Studio brings its one-of-a-kind artworks such as saucers, cups, and more to Design Orchard. It's a brand that offers items that have been meticulously and thoughtfully shaped by its founder Tricia Lim's hands out of a studio in Singapore. Prices range from SGD28.40 to SGD80.25.
5. 'Give a gift' - trinkets and knick-knacks

In this zone, you can find homemade, hand-made accessories from Humble Bow. The brand gives importance to togetherness and celebrates beautiful vibrant colours that spark joy. Prices range from SGD12.90 to SGD18.90.


6. 'Santa's Workshop' - customised gifts
If you're game to create customised gifts for your loved ones, then the Design Orchard's Santa's Workshop is the place to be. Products available include tea blends with 3 Thirty Tea, skincare with Fawn Labs, watch straps with Cranky Cats, candles by Pristine Aroma x Au Naturel and monogram scarves with Queenmark.
There's also a zone where you can find gift wrapping before you exit the store. 'A Christmas Extravaganza' at Design Orchard will run till 4 January 2023. You can find all the other brands available here.

Comments, questions or feedback? Email us at [email protected].