As tiny yet mighty Singapore celebrates its 55th birthday on 9 August 2020, Singaporeans will be spending this special day on smaller, intimate or virtual experiences in light of the pandemic. Whether you're hosting a red-and-white themed National Day Parade 2020 Watch Party for you and your closest buds or planning to delve into Singapore's rich heritage through the wide variety of complimentary digital programmes available during this period, be sure to check out our list of must-haves that you'll need for celebrating the nation's birthday in style.
Rad red & white accessories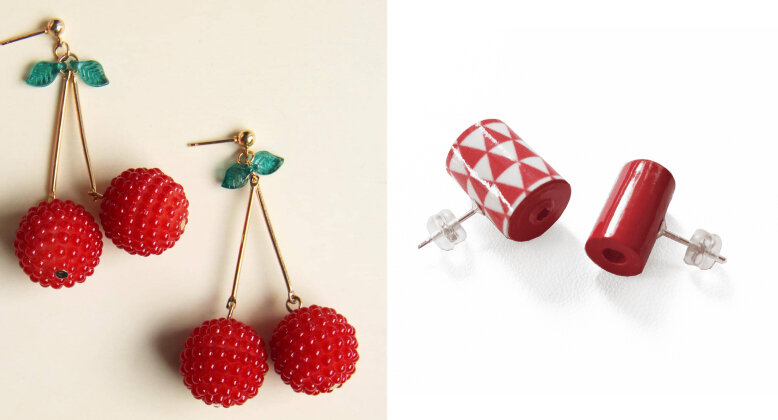 As you participate in The Arts House's LumiNation digital festival that aims to uncover Singapore's lesser-known narratives and hidden histories, display your patriotism in an artsy manner with a pair of quirky earrings. The fruity 'Cherry Darling' earrings from Thrify Thieves are a fun statement piece that will go beautifully with a white dress, as are the red-and-white geometric Basic Teeory earrings, which are thoughtfully made from recycled paper.
Funky, local-inspired nail polish wraps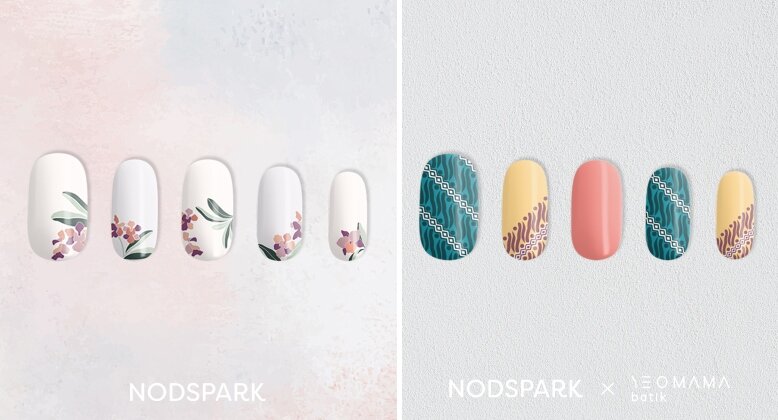 No ear piercings? No problem. Consider dressing your nails in funky, local-inspired nail polish wraps as you embark on an interactive tour of the Istana on 2 August. Check out Nodspark's intricate, Singapore-themed designs, including two new creations made in collaboration with homegrown fashion label YeoMama Batik. Opt for 'Orchid in My Window' if you prefer more muted designs — this set is inspired by Singapore's national flower, the Vanda Miss Joaquim. Ready for a little more colour in your life? You'll love Nodspark x YeoMama Batik's 'Rainbow Parang' set, which features lovely batik prints too.
Pampering skin treats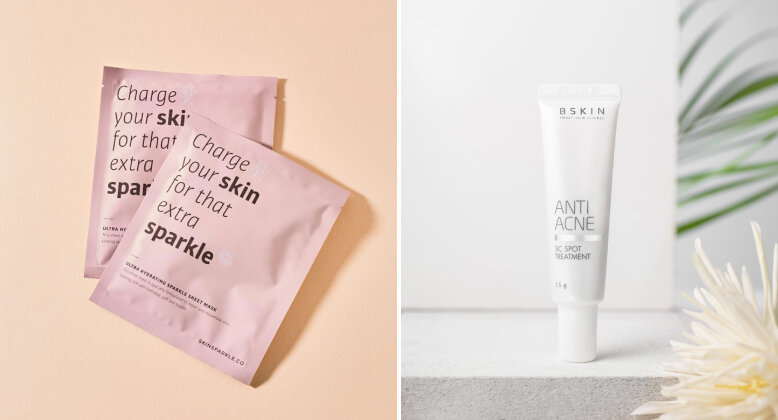 Planning to wake up earlier than usual to catch the National Day Parade's morning segment? Don't forget to pamper your skin on this Public Holiday with a little help from these homegrown beauty brands. Slather on an Ultra Hydrating facial sheet mask from Skinsparkle.co, which shields your skin from damage while keeping it soft, supple and rejuvenated. Got a pesky zit on your face to deal with before Face-timing your beau? Try BSkin's 3C Anti Acne 3C Spot Treatment, which effectively treats inflammations and prevents blemishes.
Delectable local delights with a modern twist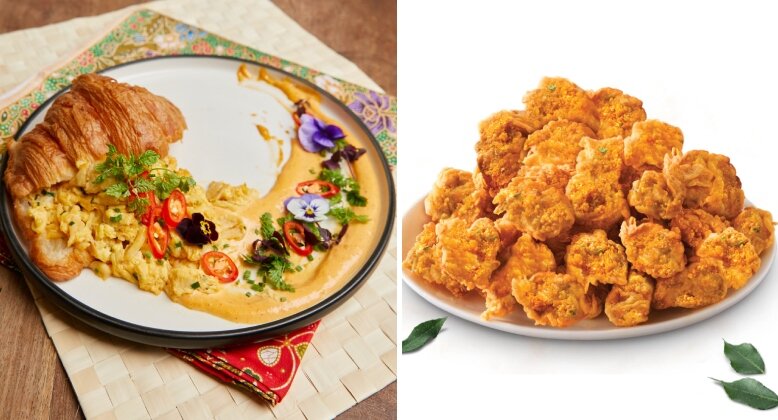 We may have had to forgo our plans of catching outdoor music performances for the time being, however, let's treat this as an opportunity for us to strengthen our bonds with our family by participating in meaningful home engagement activities together. If you and your loved ones are feeling peckish as you wave your flags and join the virtual choir on this special day, partake in the nation's favourite past-time (eating!) in the comfort of your own home by ordering in or taking away a few local delicacies that feature a modern twist.
Spice things up with Pazzion Cafe's Sambal Cream Crab Croissant, a flaky, buttery croissant filled with fresh crabmeat chunks and scrambled eggs doused in spicy sambal cream sauce. In the mood for something salty? Snack on Texas Chicken's addictive salted egg popcorn chicken bites, which perfectly complement the quick-service chicken restaurant's honey butter biscuits and juicy chicken.
A top-to-toe outfit featuring Singapore-based fashion labels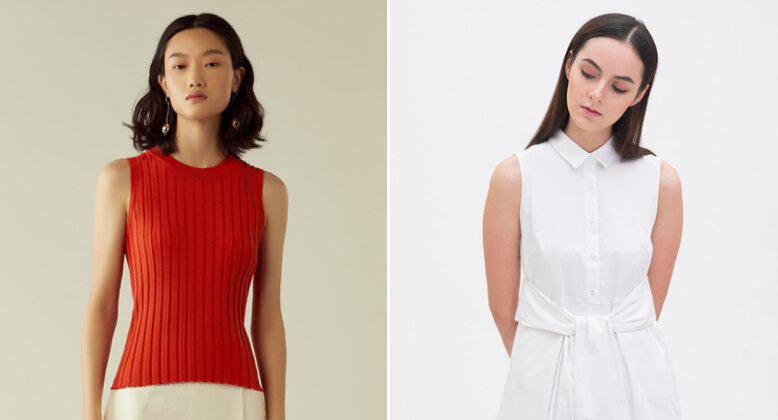 Can't wait to sing the national anthem and recite the national pledge before catching the fireworks in the evening? Celebrate this momentous occasion by decking yourself up in gorgeous pieces from Singapore-based fashion brands. Shop local with OneOrchard.Store, an e-commerce platform that features a diverse range of locally-based designers. Embrace vibrant red with Rye's rib knit sleeveless top, or opt for a more subdued piece, such as Hher's pristine white waist detail shirt dress.
What are you thankful for this National Day?
(Cover photos from: OneOrchard.Store, Skinsparkle.co and Pazzion Cafe)
In the mood for more #stayhome entertainment? Here are 5 Thai dramas worth binge-watching now.

Comments, questions or feedback? Email us at [email protected].