Thanks to its versatility, the athleisure look has managed to stand the test of time. A few years ago, it was a popular and stylish way to incorporate activewear into an office outfit so on-the-go fitness fanatics can easily transition into a workout ensemble after office hours. But even now as we spend most of our time at home, its popularity didn't dwindle; activewear has become a loungewear trend — making quality athleisure looks a great fashion investment much like the LBD. Looking to refresh your wardrobe? Check out these local activewear brands with some neat and chic selections in Malaysia, Singapore and the Philippines.
Banana Fighter (Malaysia)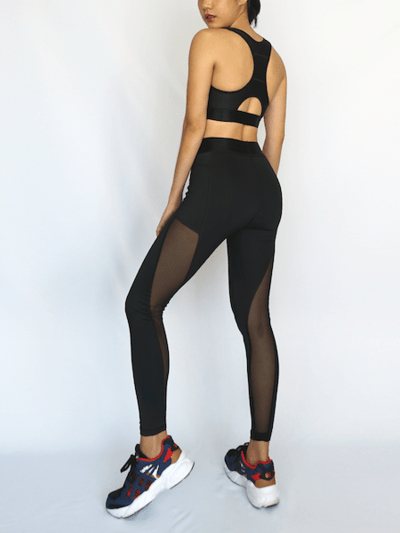 A brainchild of entrepreneur and fashion designer Mandy Yap, this hip activewear brand from Malaysia boasts a selection of sleek sportswear. Aside from quality basics, they also offer pieces with unique features like those with subtle mesh designs and earthy patterns. Some of their pieces even have anti-UV, which is great for people who like doing outdoor activities. Banana Fighters' price range is also quite budget-friendly compared to other sportswear brands. For around MYR250/~USD61 or less, you can snag a sports bra-and-leggings combo.
Our pick: The Banana Fighter Absolute Black Combo. An overall versatile pick, this sleek ensemble has high breathability and moisture-wicking ability. It also has two deep side pockets that are perfect for safekeeping your keys or phone while jogging.
Ryada Activewear (Malaysia)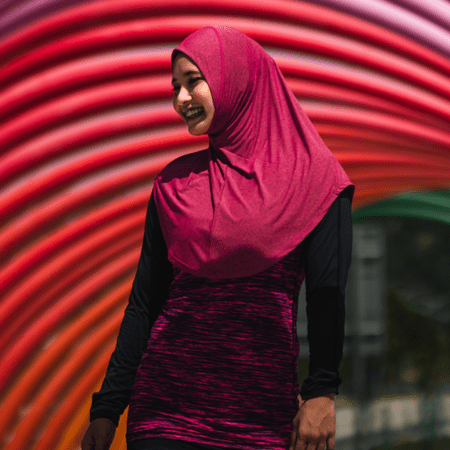 For those looking for modest sportswear, you can find a variety of elegant pieces at Ryada Activewear. In addition to sports bras, they also offer sports hijab, modest tops, and skirt pants in different sophisticated colours and patterns. The best thing is that their selections are relatively affordable with Ryada Activewear sports hijab up for grabs at around MYR43.07/~USD11.
Our pick: The Intimate Sports Hijab in Red paired with Pro Nayla in Red Violet to make a striking ensemble. Both pieces boast sweat absorption technology and are fit for high impact workouts. The sports hijab also offers a tight fit for intense running. But if you're all for lounging, it can also be a comfortable ensemble as casual wear.
FUNFIT (Singapore)
True to its name, this brand from Singapore offers a lot of unique and fun fitness pieces — two-toned sports bras, geometric prints on leggings and so on — that are designed by in-house talents. We also love how they have a good size range offering up to 3XL for most sports bras and leggings with some items going up to 5XL.
Our pick: The Revival Crossback Sports Bra (Liberty) and Hype Blocking Leggings. These two work well together but each can also stand on its own alone when paired with other pieces. We just can't say no to versatility! Another feature that's worth mentioning for the Hype Blocking Leggings is the secret storage called "Keeperband®" which is described as a "flat, tubular storage" that can be used to store your phone and other must-haves.
Rangoon (Singapore)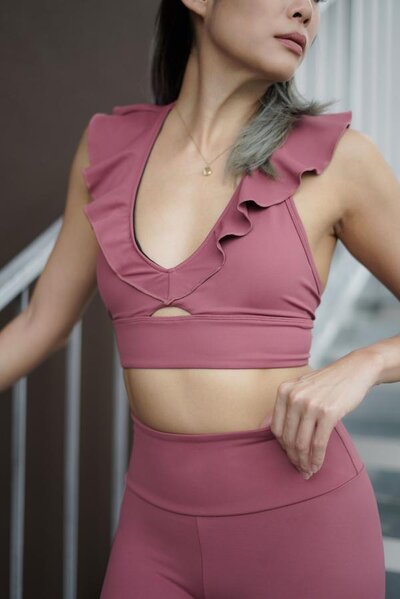 Lovers of the minimalist aesthetic would be delighted with the selections from Rangoon. Their pieces prove that minimal doesn't equate to plain and boring. Far from it, their subtle designs bring out the elegance in activewear.
Our pick: The Indra Bra in Plum. Unique and super chic with its frills design, this sports bra can double as a regular top that can be worn with a maxi skirt for a carefree weekend ensemble or a pair of sweat pants for some casual lounging.
Arona Athleisure (Philippines)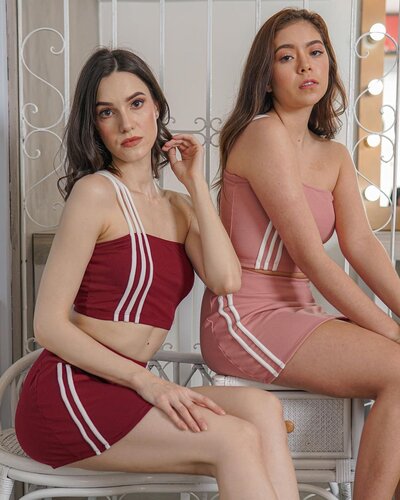 Considered a newbie athleisure slash activewear brand in the Philippines, Arona launched this year with their ultra-chic designs. They don't just offer the usual sports bras and leggings, you can also find one-of-a-kind fitness tops like this off-shoulder ruched top and comfy bottoms like this pair of jogger pants. Designs and selections aside, what we also love about Arona is that it supports underprivileged communities in Visayas and Mindanao by donating a portion of their proceeds.
Our pick: The Forma Striped Skirt Set in Red. This comfortable combo is the epitome of sporty chic with its retro-like design. Plus, it's perfect for almost any fitness activity — be it barre, yoga, running or even pilates.
Inka Atletika (Philippines)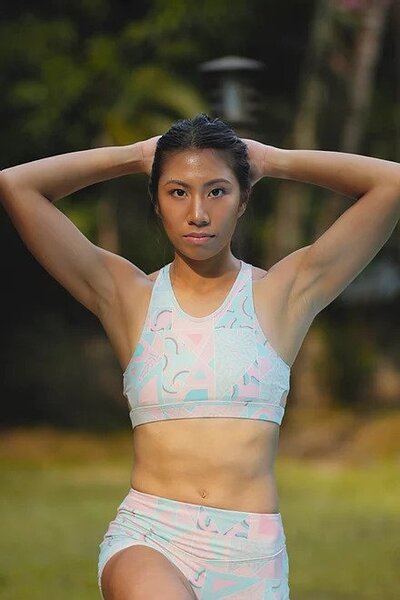 Looking for multitasking activewear that's not just for exercising and lounging but can also be used as swimwear? Inka Atletika has got you covered with their chic, colourful designs that are made from recycled plastic bottles. Aside from being environmentally conscious, Inka Atletika also proudly gives tribute to the people who made the pieces. A local brand worth supporting, indeed.
Our pick: The Limitless Athletic Tank. The design is colourful yet muted with geometric patterns — just the right hint of quirky.
(Cover photo from: Banana Fighter)
Next, learn tips on how you can look luxe in sweats.
Comments, questions or feedback? Email us at [email protected].