We've all experienced the dilemma of going through piles and piles of clothes in our wardrobes only to come up with the conclusion that we have 'nothing to wear'. On the surface, it seems like such a silly problem to have. Part of it might have to do with how we organise our closets to help us envision a look easily. On a more serious note, it can also be rooted from other reasons like body image issues, burnout, and more. No matter why you're stressing out about it, know that there are tons of possible reasons and that you're not alone.

But how exactly do you deal with having nothing to wear despite owning a closet full of clothes? Let these fashion quotes guide you through the right direction.


"One is never over-dressed or under-dressed with a Little Black Dress." — Karl Lagerfeld
A little black dress is a classic for a reason. It's elegant and sophisticated and easy to dress up or down. Plus, no matter the silhouette — think Audrey Hepburn's
iconic Givenchy sheath
in
Breakfast At Tiffany's
or Princess Diana's Christina Stambolian '
revenge dress
' — it's perfect for any mood or occasion. This is definitely a no-brainer pick when you're having an indecisive day.
Wear it best by:
accessorising to exude a certain vibe. Go for pearls or minimalist chains for a sophisticated look. If casual is more your style for the day, grab some chunky bangles or a multi-coloured bag to complete the 'fit.
"When in doubt, wear red." — Bill Blass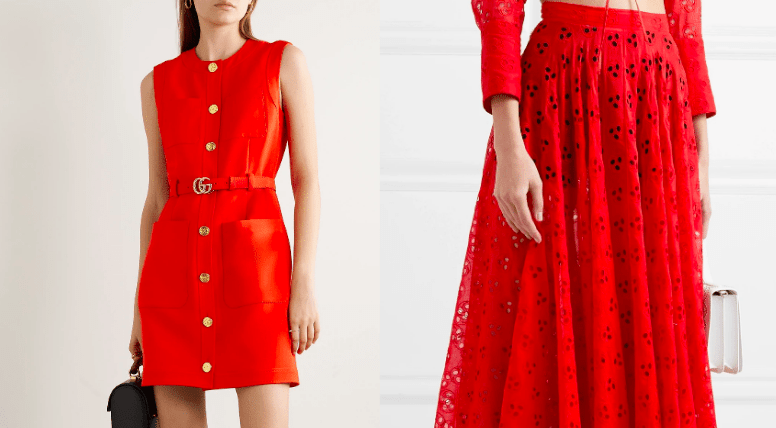 Turning to attention-grabbing red may just be the answer to your outfit idea block since colours are impactful when it comes to
eliciting a certain mood or emotion
. Just like the power of a
red lipstick
, an outfit starring this colour is great for days when you need to stand out and make your
presence known
without necessarily saying it out loud.

Wear it best by:
learning to balance colours and choice of accessories. Red is already a bold colour so it can be tricky to
pair with other shades
. Let the red piece be the highlight of your look by going with neutral accessories instead.
"How can you live the high life if you do not wear high heels?" — Sonia Rykiel
It's undeniable that wearing the right clothes, especially if you need to power through a trying day, has a certain impact. However, in times when you simply have no energy, time, or motivation to curate your power look, let your shoes do the talking. High heels immediately elevate any outfit, even if it's just a tee-and-jeans combo. And while it's
not advisable
to wear high heels every single day, wearing it in
moderation
to help change your stance, posture, and boost your mood is worth considering.
Wear it best by:
going for the type of heel that works best for you. Not everyone is meant for stilettos so don't hesitate to go for chunky heels or wedges instead. Wear the heels, don't let it wear you!
"We all have those go-to pieces in our closet that we keep for years and literally wear out before we retire them. I'm here to make the go-tos, the keepers." — Jamie Okuma
We all have pieces that we keep going back to. And on days when you feel like there's nothing to wear, pulling out your comfort fashion faves is totally acceptable. It doesn't just mean sweats and hoodies; try incorporating your fave accessory, outerwear or bizarre style piece to a look if it means making the outfit feel more 'you'. Trust us, occasionally tossing out that fashion style guide in your head is worth it.
Wear it best by
: reaching for complementing colours. Since you already have your favourite piece at the centre of your look, choose a colour palette that meshes well with it to come up with a cohesive ensemble.
"The dress must follow the body of a woman, not the body following the shape of the dress." — Hubert de Givenchy
Sometimes, we feel demotivated to dress our usual best because we feel like nothing's flattering. But let this be your reminder that dressing up is all about the attitude that completes the look. Narrow down your choices to a couple of outfits and go with the one that makes you feel the most comfortable and empowered. Still not feeling your outfit? Neutrals are the way to go. Just like black, they're easy to pair with anything and everything.
Wear it best by:
mixing and matching. With neutrals' effortless chicness, you'll always end up looking fab in any curation no matter what vibe you're gunning for.
The next time you can't find anything to wear, here's a little quote of our own to get you by: clothes may serve as your armour, but any armour is nothing without the confidence of its wearer.
(Cover photo from: Angela Bailey via Unsplash)
Comments, questions or feedback? Email us at [email protected].