Looking to book a friendcation? Or do you want to celebrate a special occasion for a night, like a birthday or a bachelorette? There are a lot of chalets in Singapore that you can consider booking instead of a hotel, so you'll enjoy more privacy but the same accessibility to certain attractions. Chalets are often an entire house all to yourself, giving you a sense of a home away from home. They can also sometimes be multi-storey flats within a building. They can also sometimes be more affordable than other accommodations, which is great if you're staying only for a night or two. Here are some options you can consider booking in the future.
1. The Chevrons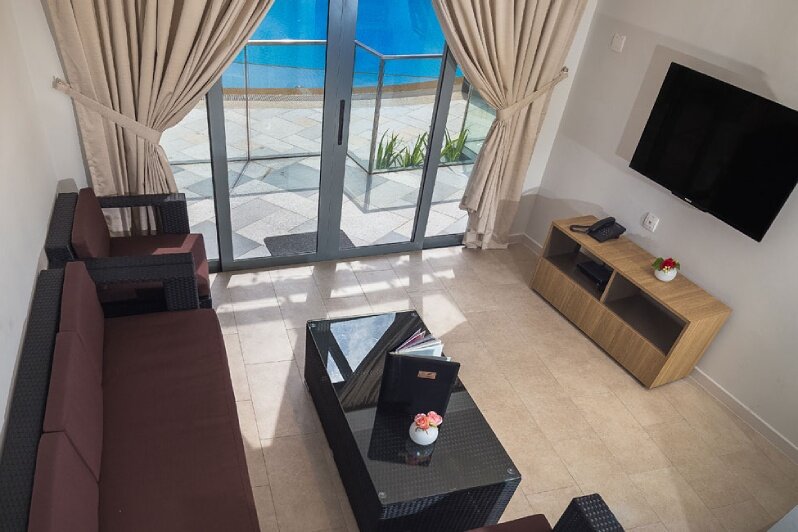 If you prefer sleek, modern interior design, this family-friendly location has double-storey chalets you can book for SGD240+ for a two-day, one-night stay. Each chalet has a spacious living room, dining area and kitchenette, two bedrooms, and a sheltered BBQ unit that's entirely yours to use throughout your stay. You also have access to the community swimming pool. The chalet also offers easy access to shopping malls like IMM, Jem and Westgate if you need to run a sudden errand.
Address: 48 Boon Lay Way, Singapore 609961
You can book a stay by giving them a call at 6668 8896 or emailing them via [email protected]
2. CSC @ Loyang
If you want to bring your fur baby with you, this chalet resort will be a good option. They have bungalow-type chalets that offer a variety of views, from the sea to the pool or the garden. Some of the chalets also come with bedrooms with attached bathrooms, so you don't have to share with other guests. One-night stays start from SGD170+.
Address: 159W Jalan Loyang Besar, Singapore 507020
Book a stay here.
3. National Service Resort & Country Club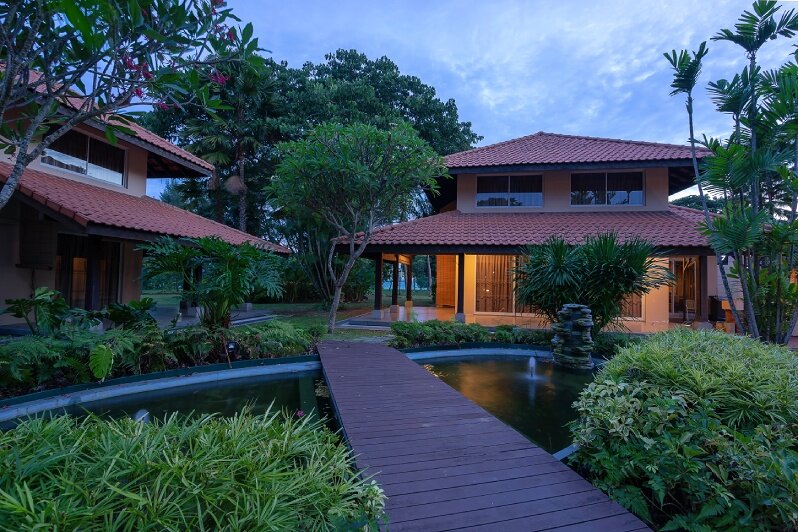 This country club offers unrestricted access to Changi Beach, so you can walk along the seaside to your heart's content. They also have a pool and golf course that are open to guests. Each chalet can take up to 20 guests for a day but is limited to only eight overnight guests including children. The chalets are well-spaced out so you'll be able to maintain some privacy even during busy periods.
Address: 10 Changi Coast Walk, Singapore 499739
Book a stay here.
4. HomeTeamNS @ Bukit Batok
If you're willing to splurge just a tiny bit and love the look of rustic accommodations, this chalet is for you. Located in the Bukit Batok area, this two-storey chalet features dark wooden fixtures and a private barbecue area at the back of the property. You can also indulge in some friendly competition using the Xbox unit that comes free with your booking. It's important to note, though, that this chalet can only be booked by HomeTeamNS members and affiliated members like SAFRA, JOM, Social and PAssion Card holders.
Address: 2 Bukit Batok West Ave 7, Singapore 659003
Members can book a stay using the HomeTeamNS app.
5. Orchid Country Club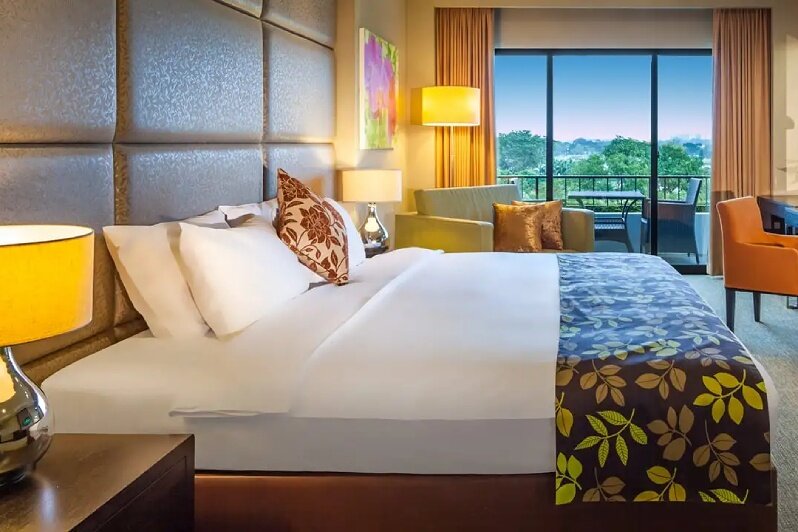 Orchid Country Club offers all-family-sized rooms that are spacious and comfortable for a small group. While inside the premises, you'll have access to the golf course, bowling alley, swimming pool, and gym. It's quite a popular getaway spot for folks who don't want to be in the busy chalet spots since the club is nestled up north within the Seletar Reservoir area.
Address: 1 Orchid Club Road, Singapore 769162
Book your stay here.
6. Cherryloft Resort
This is one of the most affordable chalets in Singapore. A night in their studio chalet comes to ~SGD160 and will let you enjoy the pools, waterslides, free WiFi and air conditioning. You also get free parking. There's a bar within the property if you want to eat and drink, or you can head over to Changi Airport which is 10 minutes away.
Address: 159 Jln Loyang Besar, Singapore 509404
Book a stay here.
(Cover photo from: nsrcc.com)
Want to stay home but still go out for a time? Here's what you can do for the weekend.
Comments, questions or feedback? Email us at [email protected].