The first step is always the hardest. Yet, when you build the courage to put your best foot forward and embrace what's ahead of you, you'll soon recognise your power in achieving what others deem impossible. Singapore content creator Melissa Celestine Koh knows a thing or two about navigating uncharted waters, and for her, it's about giving her all to succeed as an entrepreneur, a loving wife and a mother of two.
In fact, Melissa perfectly embodies the traits of the Go Getter, which is aptly the inspiration behind her new collaboration with British footwear brand Clarks. She has curated the Clarks x Mel Go Getter collection to encourage others to own their energy, style and confidence. Ahead, Melissa opens up to us about the toughest first step that she's ever had to take, her partnership with Clarks and her secret to looking and feeling confident in any situation.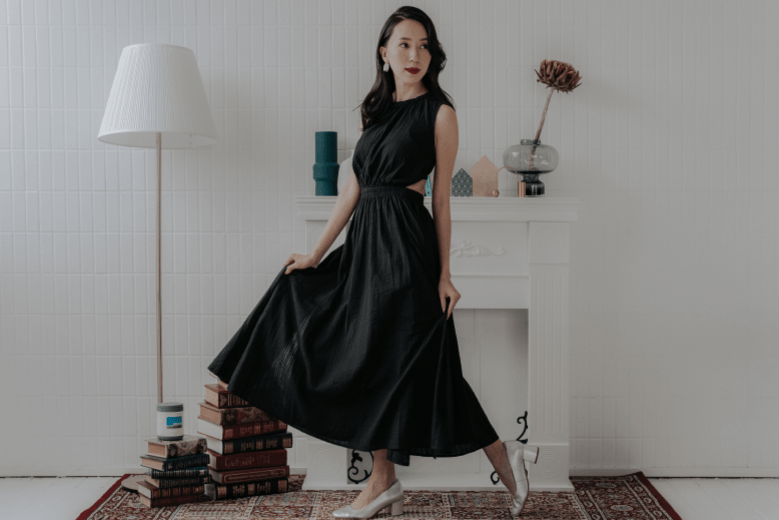 As the saying goes, "The first step is always the hardest." What was the toughest first step that you had to take?
"That would be taking the plunge to leave the corporate world to start my own business and build a team. The world that we live in today is full of uncertainties, and having to navigate them by learning the ropes along the way was definitely not the easiest thing to do. But when my mind's set on the end goal, I make the best of what I have and I give it my all in everything that comes my way. I have never looked back since."
Tell us about a significant challenge that you faced. How did you overcome it?
"The biggest challenge in my life is definitely juggling motherhood with work. I constantly feel like my time is limited and sometimes, I find myself being spread thin. I have many work aspirations but I am managing family responsibilities at the same time. Both matter significantly to me. I overcome this challenge by being kind to myself and forgiving myself. I remind myself that there's a season in life for everything and there is no shame in having to forgo one for the other as long as I'm giving my best. Generally, my can-do attitude and positive outlook are my greatest weapons."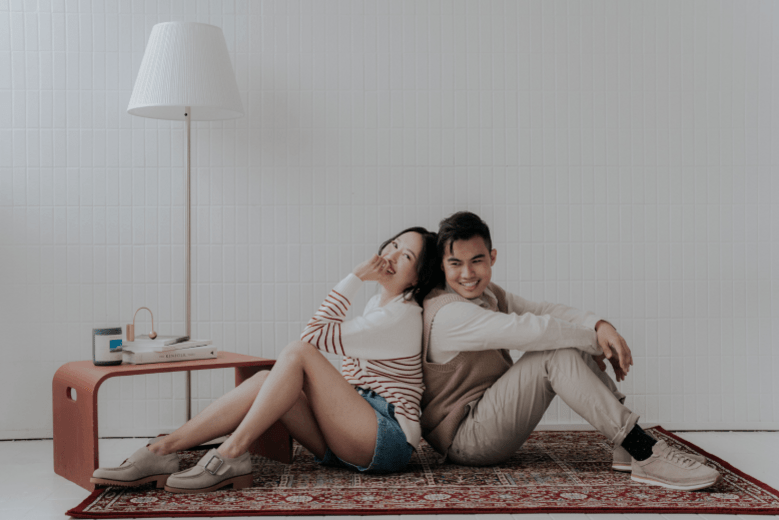 What's your secret to looking and feeling confident in any situation?
"I love externalising my "I've got this" mentality, as I find that giving myself lots of pep talks and positive affirmations helps me to maintain a very positive and go-getter outlook in life. Another secret to looking and feeling confident would be to dress myself up and put on make-up. Putting on a good outfit and having my make-up done well makes me feel good even on the crappiest of days. That said, comfort is also key to me. That's why Clarks is my go-to for styling a great outfit without compromising on comfort."
Tell us a little more about your Go Getter curation collection with Clarks.
"When thinking about the message behind this collection, I asked myself, 'What do people need to hear or read about during testing times like these?' I knew the messaging behind the collection had to be something uplifting that would spur people to power through the scary and not-so-beautiful stuff we have to deal with.
I'm an advocate for having a positive mindset and being able to unleash that superhero alter ego that isn't afraid of things that the 'normal you' would otherwise be fearful of. Imagine a version of 'you' that doesn't have the same limitations, fears or insecurities.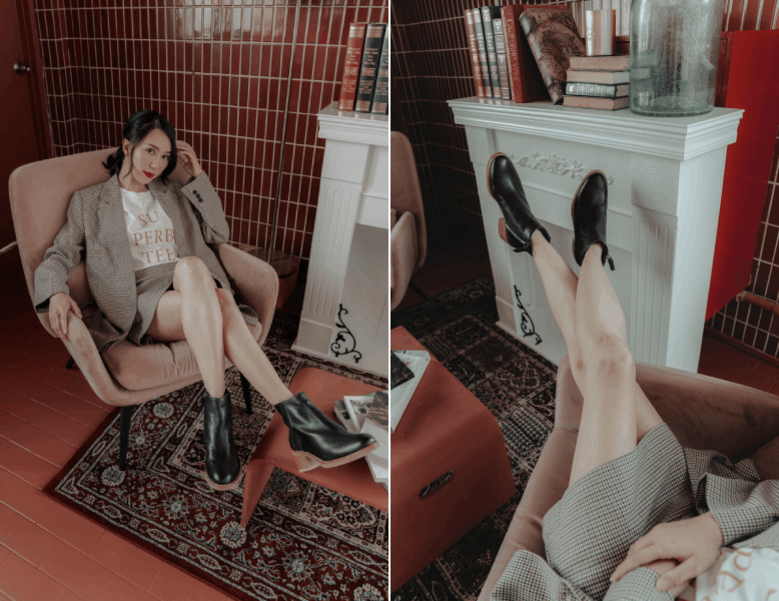 My objective for this partnership with Clarks, a trusted and timeless brand that is renowned for making comfortable shoes, is to remind everyone that life is 1% what happens to you and 99% how you rise to the occasion. I believe that the power to change your situation and life for the better is largely within your control.
I also think it's useful to have something physical or visible to remind yourself to be positive. A good kind of 'trigger' of sorts. For some, it's a piece of jewellery that was given to them by their grandmothers. For others, it's that favourite shirt they always put on for important occasions. I hope that the shoes from the Clarks 'Go-Getter' collection can be that 'trigger' for those of you who buy this collection!"
Which is your favourite piece from the curation and why? How would you style it?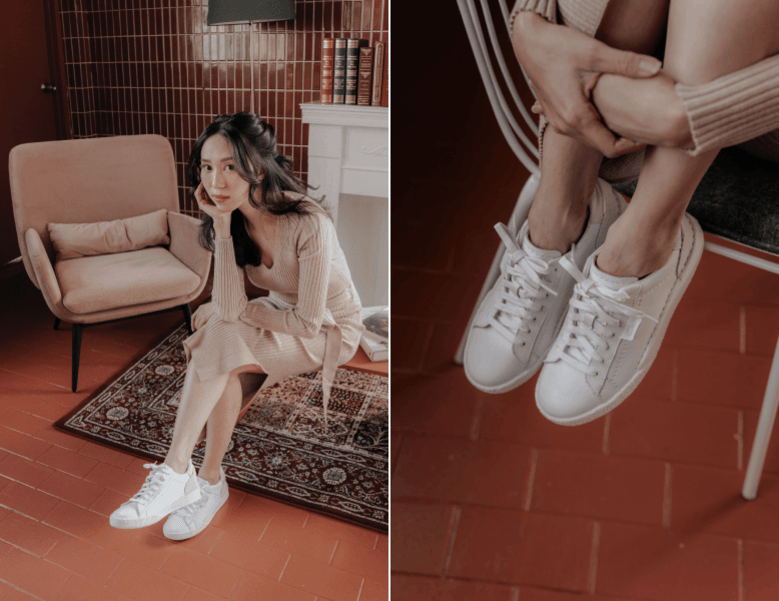 "This is a tough one! I have different 'favourites' for different days and different occasions. I honestly love the Clarks Craft Cup Lace sneakers in White Leather as they're an all-time classic. Everyone needs a good pair of white sneakers in their wardrobe and these have been a big hit! I would wear them with anything — a full-on denim look, a pair of shorts, a maxi or midi dress. This pair is like the perfect blank canvas for you to style it in any way.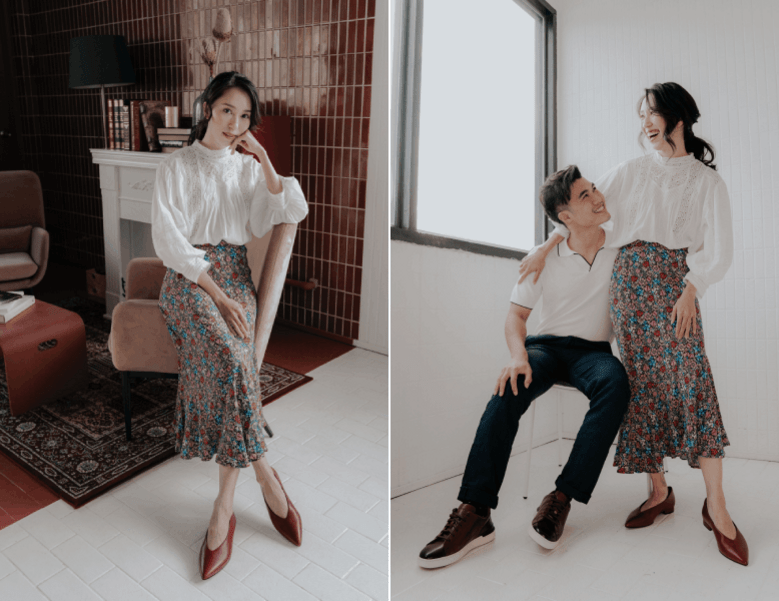 I also love the Clarks Laina15 Easy pumps in Wine Leather for days I feel a little more dainty and dressy. They're perfect for adding a pop of colour to any outfit. I would wear them with a mini dress or even with denim. It pairs well with floral prints too.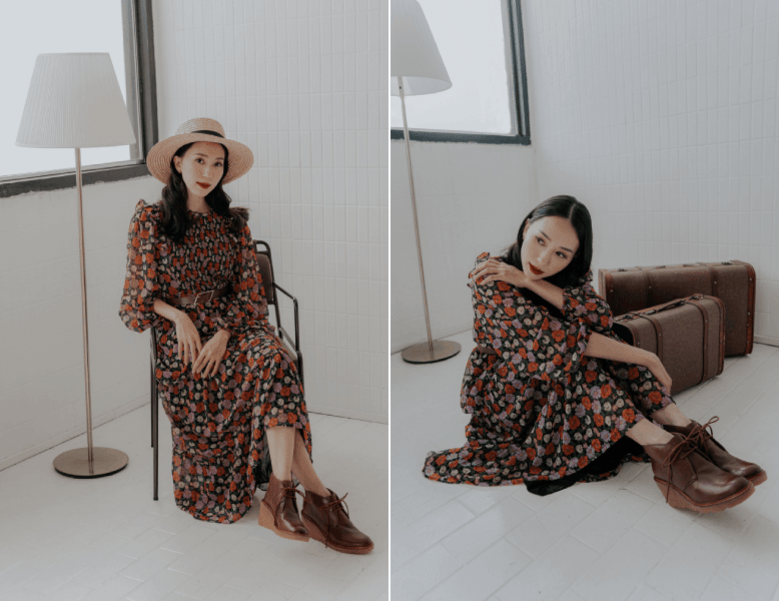 The Clarks Clarksford DBT boots in Dark Tan are also a super fun addition to the collection. Whenever I feel like I need a little 'girl boss energy' to shine through, I'd put on this pair of power boots as they never fail to take my outfit from 0 to 100. They add a little edge to any feminine outfit too. In my campaign shoot, I styled these with a floral dress and added a brown leather belt to tie it all together!"
What do you wish for others to take away from owning a pair of Clarks shoes?
"I hope they know that confidence comes in all shapes and sizes! You can wear a pair of flats and feel powerful. You can wear a pair of boots and feel just as powerful too. Every piece of Clarks shoes curated in this collection has the potential to make you feel like you can own this world. That you're able to chase after your dreams in them. That whatever goal you've set out for yourself is possible!"
Put your best foot forward in Melissa C Koh's Go Getter curation in collaboration with Clarks, now available online and at all Clarks Singapore stores.
This story was created in partnership with Clarks.
Comments, questions or feedback? Email us at [email protected].