Wanna try something new this weekend with your friends and family? Get your appetites ready because the Ninja Burger from McDonald's is back on the menu.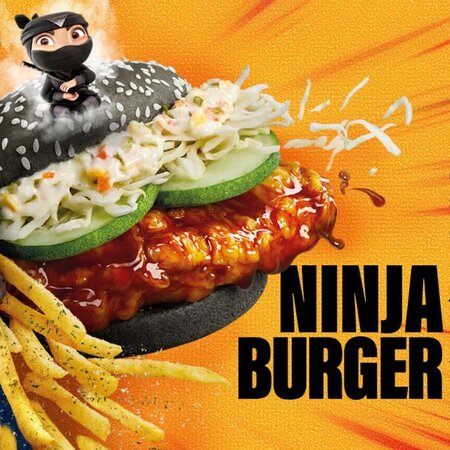 Last September, McDonald's launched the Samurai Burger and Seaweed Shake Fries. Burger fans loved them and wished that the fast-food chain would make them a permanent on its menu. We do not know if McDonald's has made a final decision about this, but we now know that it has decided to bring on another contender for your cravings with the Ninja Burger.
Part of the special Japanese-themed menu from McDonald's, Ninja Chicken Burger (SGD7.45) is made up of a crispy chicken thigh covered in sweet Nanban sauce and topped with a fluffy charcoal bun. On the other hand, the Samurai Beef Burger (SGD6.80) is made up of juicy, grilled beef patties dipped in our signature Teriyaki sauce and topped with crisp lettuce. You can take your pick (or both)! McDonald's also offers Seaweed Shaker Fries (SGD4.20 for the large size) and the Yuzu Cream Cheese Pie (SGD2.40) to complete a hearty meal.
(Cover photo from: McDonald's)

Comments, questions or feedback? Email us at [email protected].