Southeast Asia's biggest Puma store is now open for business! This flagship store located at 313@somerset in Singapore is also the first street-facing duplex store and has an expansive area of 7,100 square feet.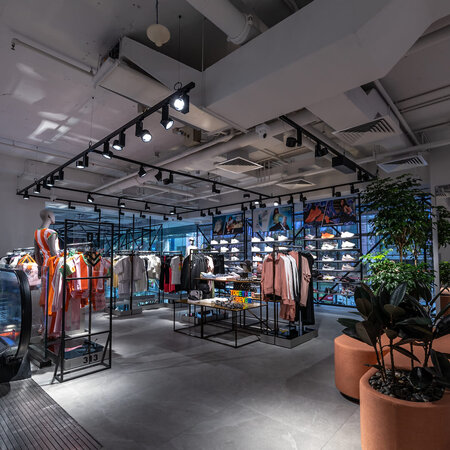 The space is designed to reflect Puma's goal of "weaving sports into a lifestyle". It has immersive features that aim to engage consumers as they browse through the store.
Puma Biggest Flagship Store At 313@somerset: Local Collaborations
The flagship store showcases collaborations with local artists. This includes one with @labsix for 'THE PHYGITAL WONDERLAND', a 3D wall art that celebrates cultural diversity.
Another must-see art at the store is the "LOVAGE x PUMA: THE URBAN GO GETTER" mural in the women's fitting rooms; it was created by local artist and illustrator Tiffany Lovage. There's also 'The Green Space', "a social media engagement zone" where visitors can share their interpretations of Linford Christie's "Eyes of A Cat".
Exclusive Collection At Puma Flagship Store In Singapore
Sneakerheads will be delighted to know that the store will also carry exclusive and limited-edition collections. Although the particulars of the exclusive designs are yet to be revealed.
Guests can also look forward to the PUMA Team collection, PUMA Tennis Club, and the Singapore City Tees Collection and more. After shopping, visitors can also check out 'CUSTOMS', a customisation area where you can spruce up your sneakers with different fonts, texts, pins, and badges.
Next, check out local events in Singapore you can attend this weekend.

Comments, questions or feedback? Email us at [email protected].