When it comes to lippies, we can all agree that a long-lasting colour is a non-negotiable factor. This is why lip tints were all the rage pre-COVID. Available in creamy and watery formulas, lip tints usually promise to leave a natural-looking stain on your lips which often lasts for a few hours.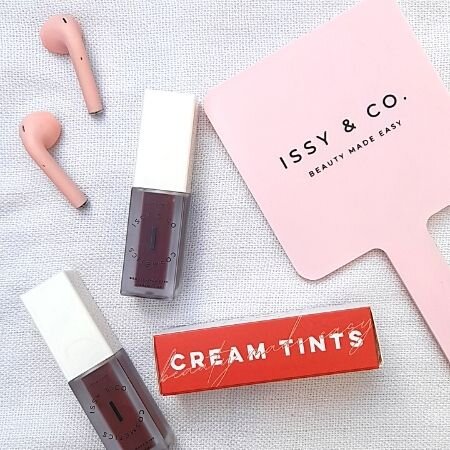 Local Filipino beauty brand Issy & Co. recently curated the Cream Tint 2.0 Compilation Birthday Set for their first-year anniversary featuring updated formulas as well as bestselling and new shades from their Cream Tint range. Ahead, we give you the lowdown on the shades, formula, and packaging you'll get from this vegan and cruelty-free lip tint.
How's the packaging?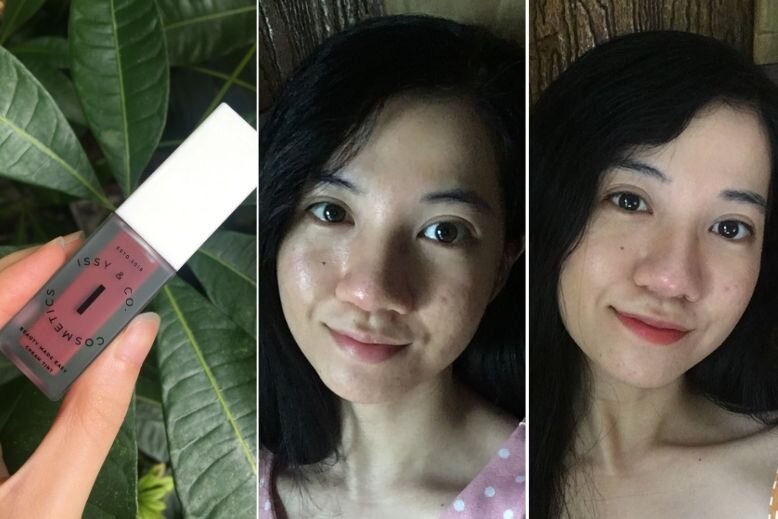 "True to the brand's ethos of simplicity, the packaging is pleasantly minimalistic and designed with a straightforward, uncomplicated doe-foot applicator," Senior Features Writer Therese shared. She described it as "user-friendly" with the only downside of being non-recyclable. "As far as I know, Issy & Co. doesn't have any recycling program either (Issy & Co., please correct me if I'm wrong!)"
"But aside from that, I would say that Issy & Co.'s Cream Tint is an overall good pick," she said. When it comes to the crowd fave Desert Rose, which according to Therese looked "very vampy and dark" in the bottle" but when applied "dried down to a rosy brick red colour" that stays on for about three to four hours and after that leaves a tint of subtle cherry red on her lips. She liked how the texture isn't "sticky or stingy on the lips", but instead offers a comfortable watery feel.
"My love affair with lip tints started when I've outgrown my ultra matte phase and it's still going strong to this day thanks to this new addition in my lippie cabinet."
How is the shade range?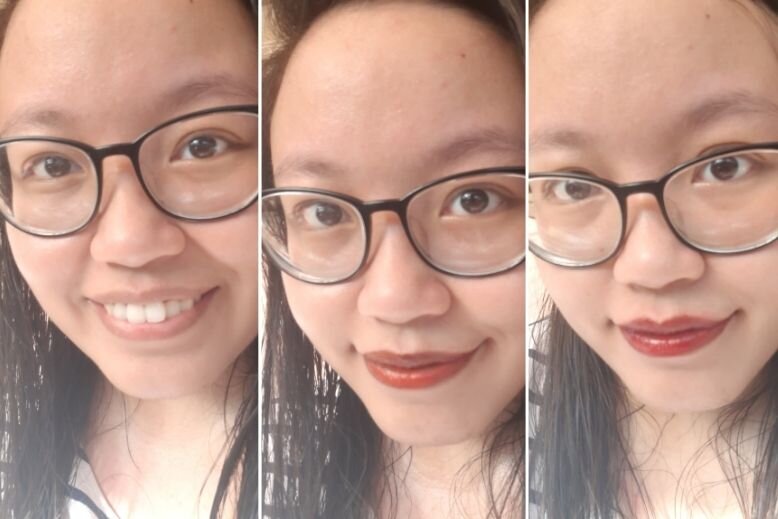 Beauty Features Writer Alyana has a love-hate relationship with lip tints in general. "They just don't look nice on me. Most liquid lip tints I've tried were patchy and clung to the dry areas of my lips, even after using a lip scrub and balm." Aside from that, lip tint shades often make her complexion look dull and washed out.
She was "pleasantly surprised" with the shades Mood and Sangria. Mood, while appearing berry-like in the bottle, came off as a dusky brown-red with slightly peachy undertones on her lips. Meanwhile, the deep berry tones of their bestseller Sangria was slightly lighter than expected and became a brighter red ("quite similar to Mood") once it started to fade. These two shades were "perfect for my medium skin tone" and "still looked natural". These did start looking patchy after "three hours or so", though her lips felt very hydrated immediately after applying.
"While these deeper tones probably intimidate other people, the liquid gel formula allows you to sheer out or build it up depending on your preference," she added. But if you want other options, she invites you to check out the other Cream Tint shades outside of this collection with rose and peachy tones like Hello Dolly and Peach Bud, respectively.
How does it look… and does it last?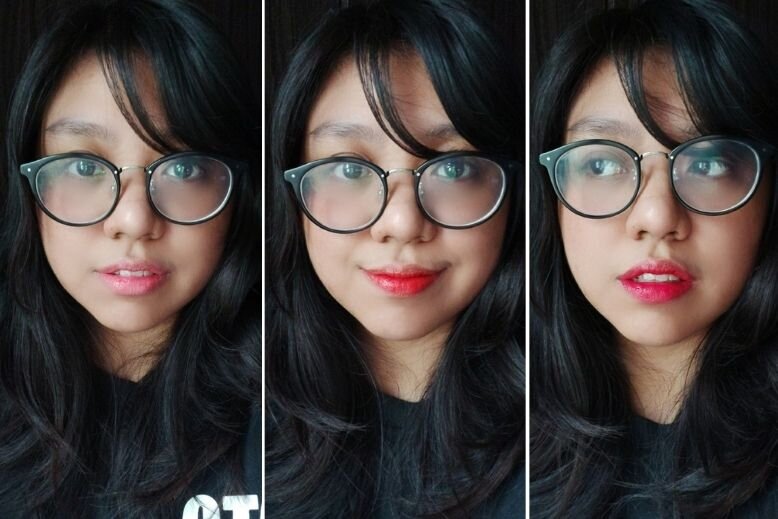 As the self-proclaimed lipstick-slash-lip tint addict of the team, Senior Features Writer Amanda admitted that she was initially sceptical about Issy & Co. Cream Tints upon swatching them. "The formula felt more like a water gel consistency in contrast to the usual thick and smooth texture of other cream tints," she explained. These types of lip tints usually tend to look patchy and settle on the lines of her lips "even in their most well-conditioned days".
She noted that the tints look brighter when applied on her lips than how it looks inside the bottle. "Tawny Red, which looks like a deep brown-red on the bottle turns orange on the lips which look too warm and bright for my skin tone. Even though I like Soft Berry's cool-toned red finish on my lips, it looks like a deeper mauve on the bottle which may be misleading if you're buying off the shelf," she warned.
But all in all, the newly reformulated Cream Tints passed Amanda's expectations. "It applied quite nicely and didn't just settle on the middle part of the lips," she said. "Even when it dried down, the tint still looked nice and even, giving the lips a nice flush of colour. It becomes transfer-proof when it dries down but still wears off after a good meal or so. Thankfully, it doesn't leave ugly patches of pigment after wearing off, which I consider a big plus."
If you want to get your hands on it as well, you can shop the Issy & Co. Cream Tint 2.0 Compilation Birthday Set through Shopee and Lazada Philippines for PHP1,999/~USD41.56 and the individual Cream Tints for PHP329/~USD6.84 a piece.
*The product was sent as a press gift. The views and opinions of the reviewers are independent and purely editorial.
Next, see if the cult-fave Fresh's Rose Deep Hydration Oil-Infused Serum will really give you silky-smooth skin.
Comments, questions or feedback? Email us at [email protected].