If you're young and hearing about Living Proof for the first time because of Lily Collins, then the Emily In Paris star has done her job. The prestige haircare brand, known for its science-based formulas, has named the 33-year-old actress as its latest ambassador in hopes of introducing itself to a younger generation.
Lily Collin's product picks from Living Proof
Lily shared in the caption of her
Instagram Reel
for Living Proof that she's been a "massive fan" of its products for years because of their repairing properties — making her a natural fit as an ambassador for the brand. "Whether it's protecting the health of my hair, maintaining my everyday style or perfecting a new look on set, Living Proof has a product for it," she wrote.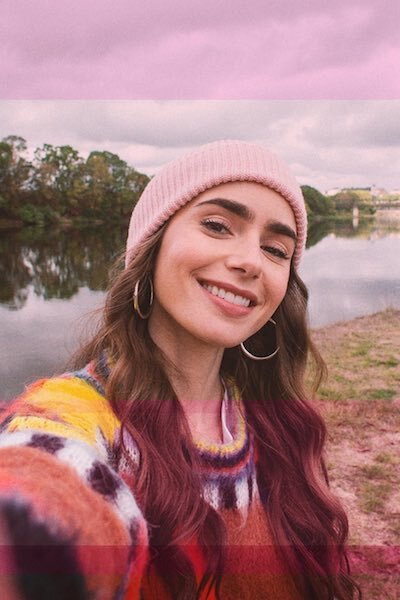 Naturally, Lily has some longtime favourites. Among the Living Proof products she swears by are Perfect hair Day™ Advanced Clean Dry Shampoo, a dry shampoo with pollution protection properties; frizz ® Vanishing Oil, a fast-absorbing oil that delivers hydration to locks; and Dry Volume & Texture Spray, which is good for creating a lived-in look and more. This trio are all included in the Lily's Bundle which is also available in a smaller travel-sized edition.

Lily Collins succeeds Jennifer Aniston as brand ambassador
Before Lily, Jennifer Aniston endorsed the brand from 2012 until 2016. The FRIENDS actress also took part in the brand's development and creative marketing direction, and eventually became a co-owner but stepped down after it was acquired by Unilever in 2016. Five years after, Jennifer went on to found her own sustainable haircare line called Lolavie.
Like Jennifer, Lily Collins will also be doing more than traditional modelling for the brand and will also be involved in its product development and philanthropic endeavours.
Where to buy Lily Collin's fave products from Living Proof
Good news! You can easily buy Perfect hair Day™ Advanced Clean Dry Shampoo (SGD42 per 184ML) and frizz ® Vanishing Oil (SGD46 per 50ML) at Sephora Singapore. However, the Dry Volume & Texture Spray (USD32/~SGD45), Lily's Bundle (USD78/~SGD108) and its travel-sized version (USD63/~USD87) are available only on Living Proof's website, which offers US shipping only as of this writing.
This article will be updated with local pricing and availability for Dry Volume & Texture Spray and Lily's Bundle in Singapore as more information becomes available.
(Cover photo from: livingproof.com)
Next, know about the popular throwback hair trend called Birkin Bangs.

Comments, questions or feedback? Email us at [email protected].