The Love Months brings new beauty items to capture your heart. Who needs a partner when you have these picks to show some self-love? Treat yourself to amazing new skincare and makeup from both luxury and drugstore brands. Beauty houses like Chanel, Milani, and Etude House (among others) have exciting new releases to captivate and enthrall you this February. Here's a rundown of new faves to add to your collection.
KATE Tokyo Brow Lasting Base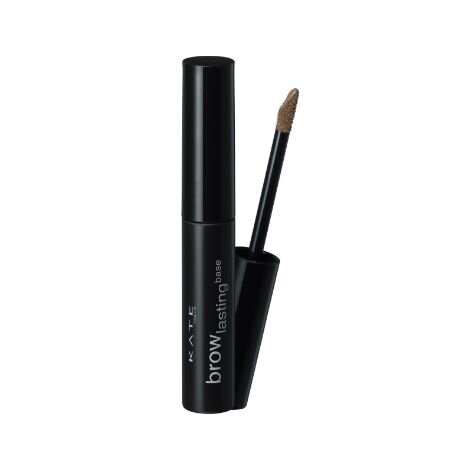 SGD19/~USD13.71
Brows that last for throughout the entire day? Yes, please! KATE Tokyo, one of Japan's leading drugstore beauty brands, comes out with the Brow Lasting Base this month. While we're used to the notion of primer before foundation, this product takes it a step further by creating a smooth foundation for your eyebrow products. The cream-to-powder formula was made to be waterproof, so you'll have IG-worthy 'brows all day long. It's available in Don Don Donki, LAZADA, Shopee, Welcia-BHG, and selected Sasa and Watsons stores.
KATE Tokyo Skin Color Control Base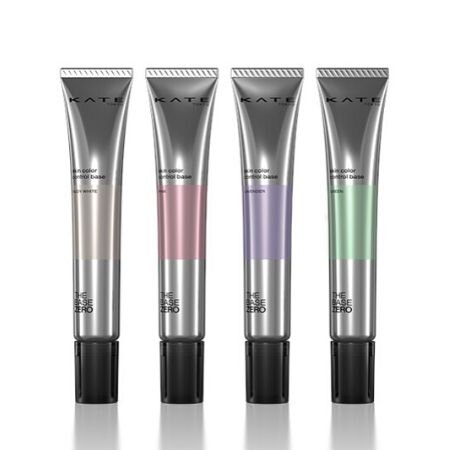 SGD23/~USD16.60
Don't you just want to wake up to smooth, flawless skin everyday? Say bye-bye to imperfections — uneven skin, dullness, redness, and acne scars alike — with the nifty primer-and-finisher Skin Color Control Base. It promises to give your skin with a lit-from-within glow, even underneath your complexion products. It also has SPF. Available in Don Don Donki, LAZADA, Shopee, Welcia-BHG, and selected Sasa and Watsons stores.
DECORTÉ Moisture Liposome Mask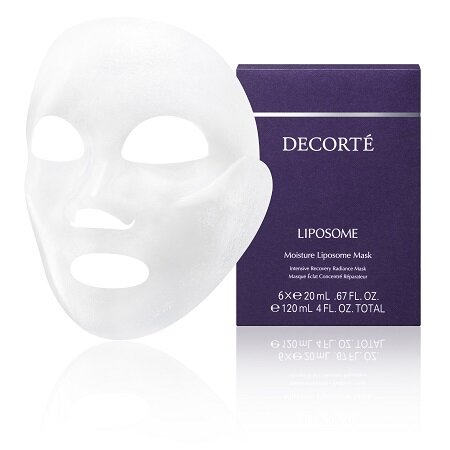 MYR285/~USD68.90
Skin feeling a little bit dry? Introduce a boost of hydration with the DECORTÉ Moisture Liposome Mask. The new innovation contains serum-soaked capsules that continually hydrates skin while addressing issues such as irritation, dullness, and roughness caused by dry skin. Purchase it from the DECORTÉ boutiques and counters in Isetan KLCC, Isetan The Garden, Parkson Pavilion, Parkson Gurney, and Sogo Southkey.
Chanel Le Blanc Rosy Light Drops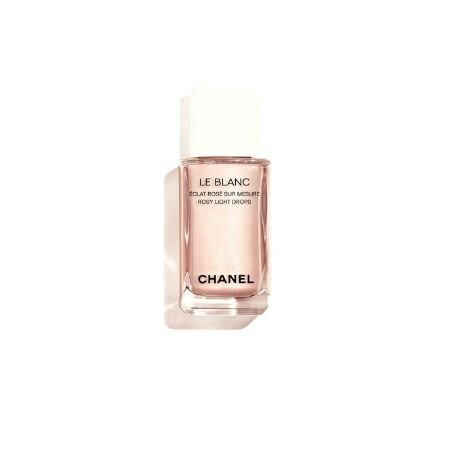 SGD85/~USD61.33
Want to add a touch of radiance to your matte complexion products? Mix in a drop of the new Chanel Le Blanc Rosy Light Drops and watch it transform. Chanel's sheer highlighting fluid allows you to customise the level of glow you get from complexion products. It can be used on top of foundation or on specific parts of the face to add a hint of pearly rosy colour. It will be available at all Chanel Fragrance and Beauty boutiques from 28 February 2020.
Chanel La Fleur Et L'Eau Makeup Collection
Price unavailable
Chanel takes inspiration from nature with their latest makeup collection, aptly named La Fleur Et L'Eau. Welcoming the youthful beauty of spring, the collection features luminous nature-inspired colours to be worn on the eyes, lips, and nails. Shop the La Fleur Et L'Eau at all Chanel Fragrance and Beauty boutiques starting 28 February 2020.
Albion Wrinkle Repair Lift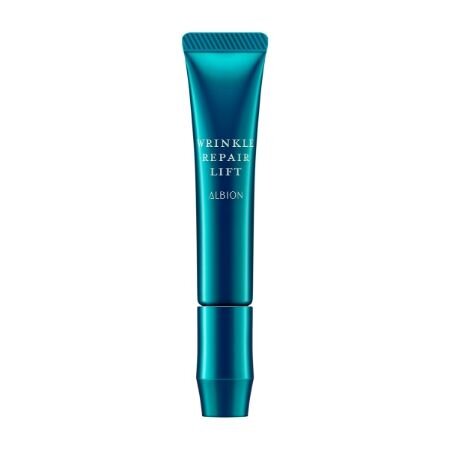 SGD125/~USD90.20
Make wrinkle disappear with Albion's new Wrinkle Repair Lift. Its formula goes deep into the skin to treat wrinkles, achieving smoother, firmer skin in the process. One of its active ingredients is Niacinamide, which works alongside other complementary vitamins to minimise the appearance of wrinkles and fine lines. Available at all ALBION counters at Takashimaya Department Store, Metro Paragon and Robinsons Raffles City.
Milani Ludicrous Lip Glosses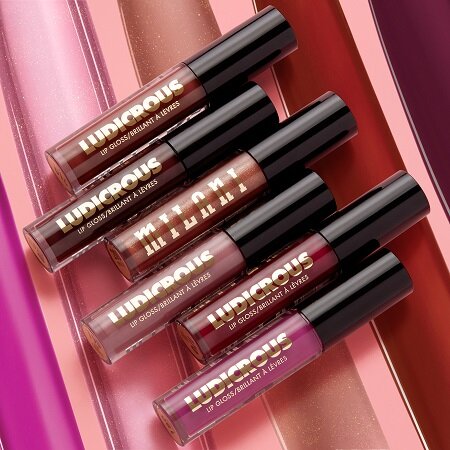 SGD19.50/~USD14.07
Love a glossy lip? Swipe on the mesmerisingly shiny Milani Ludicrous Lip Glosses. Its vegan formula smoothly glides on your lips, leaving an intense swatch of luminous colour without the tacky feeling. It comes in 10 shades, now available online and will be in selected Watsons stores come 28 February.
Gucci Rouge à Lèvres Gothique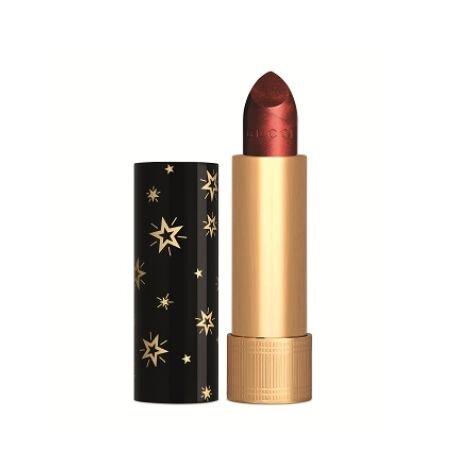 SGD58/~USD41.85
In the mood for a gothic look? The Gucci Rouge à Lèvres Gothique, as its name suggests, offers a unique formula with an intense, deep black undertone, enhanced by a metallic shimmery surface. It's certainly a bold choice for a lipstick. You can get it now at the Takashamiya Beauty Hall.
Tom Ford Beauty Eye Collection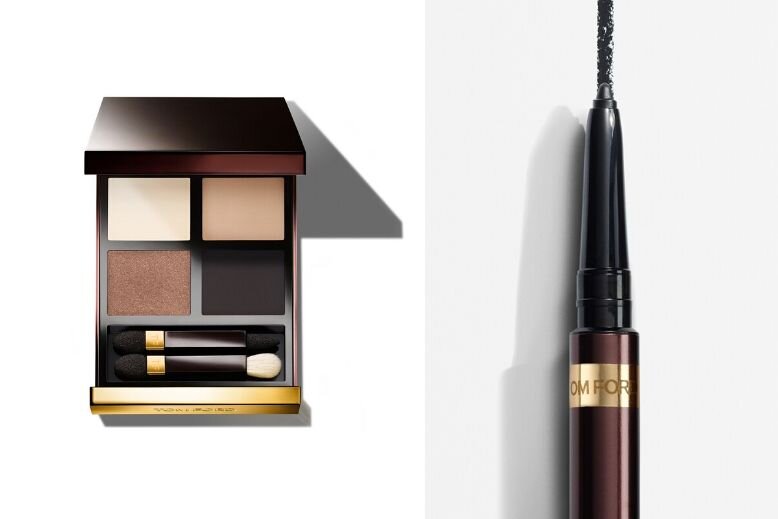 Have a daring eye moment with Tom Ford Beauty's newest collection. It features five new soft and sophisticated colour stories in the iconic formulas of the Tom Ford Eye Color Quads (SGD127/~USD91.64) which you can pair with the new Tom Ford Emotionproof Liners (SGD64/~USD46.18). The collection is available at the Tom Ford boutiques at Marina Bay Sands #B1-128, TANGS at Tang Plaza, Takashimaya, Robinsons Raffles City, Sephora and Sephora.sg.
Dior Prestige Light-In-White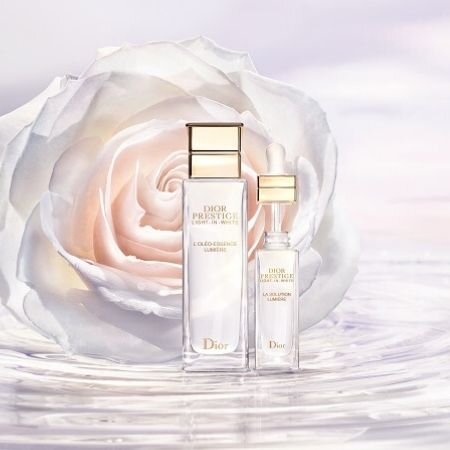 Give your skin a boost of radiance with Dior's new Prestige Light-In-White line. It includes the L'Oléo-Essence Lumière (SGD167/~USD120.50, 150ml) and the UV Protector Youth and Light Sheer Glow SPF 50+ PA+++ (SGD165/~USD119.06, 30ml) which illuminate your skin from within. It boosts the skin's circulation and protects it from harmful infrared rays.
Gabrielle Chanel Essence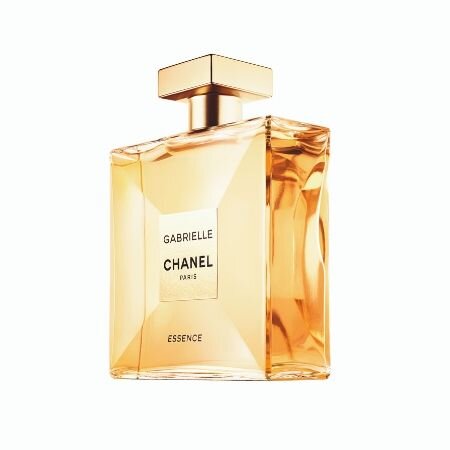 SGD266/~USD191.88, 100ml
Looking to switch things up with your signature scent? The Gabrielle Chanel Essence is bold and vibrant, featuring the creamy essence of Grasse tuberose grown exclusively for Chanel. It also has other floral notes of jasmine, ylang-ylang, and Tunisian orange blossom that further emphasises the Grasse tuberose. Get it from Chanel Fragrance and Beauty boutiques starting 28 February 2020.
BYREDO Unnamed Limited Reedition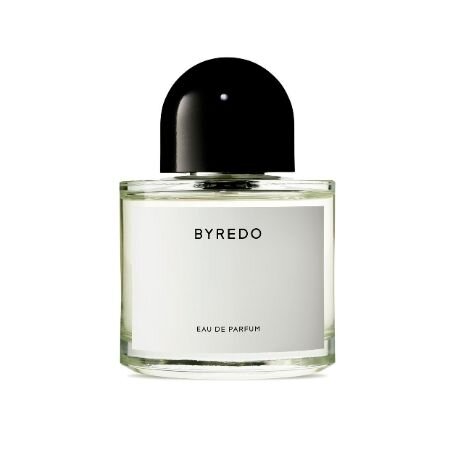 SGD332/~USD239.56, 100ml
"Judge the scent not by its name" seems to be the thought behind BYREDO's Unnamed Limited Reedition. The unnamed fragrance allows you to interpret its various notes and tones individually, making it unique to every individual. If you're looking for a perfect gift for your significant other, you can purchase this unique item at escentials Paragon and escentials.com
CANVAS Absolute Age Recovery Series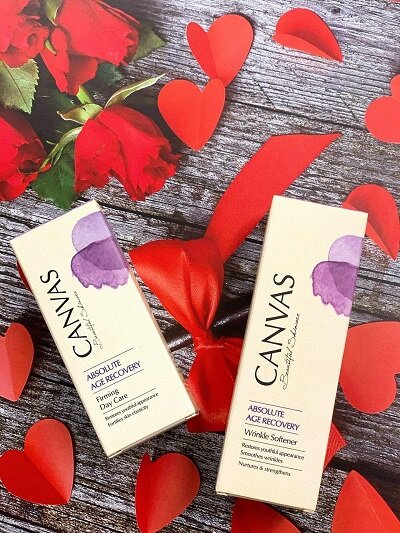 Price unavailable
Give the gift of a fresh, youthful glow from CANVAS with their newest range of botanical skincare products. The Absolute Age Recovery Series offers an age-defying moisture duo that "harnesses the power of nature to create the ultimate elixir remedy" for optimum age-defying results. It's available in Singapore through the CANVAS website.
Chanel Sublimage La Collection Lumière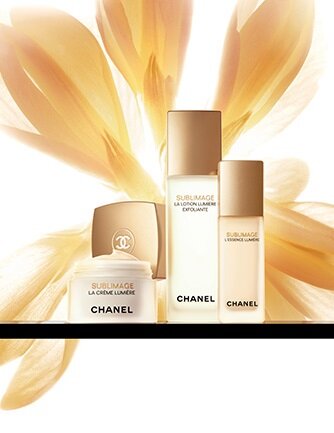 Price unavailable
Radiance is the theme this month! Chanel has the new Sublimage La Collection Lumière for your consideration the next time you shop for new skincare. The items in the collection were made to even out the skin and enhance it with the vibrant radiance that "exists in every woman". Aside from the glowing aura, it also promises a face free of imperfections such as dark spots and wrinkles. It will be available at all Chanel Fragrance and Beauty boutiques starting 28 February 2020.
Chantecaille Spring Collection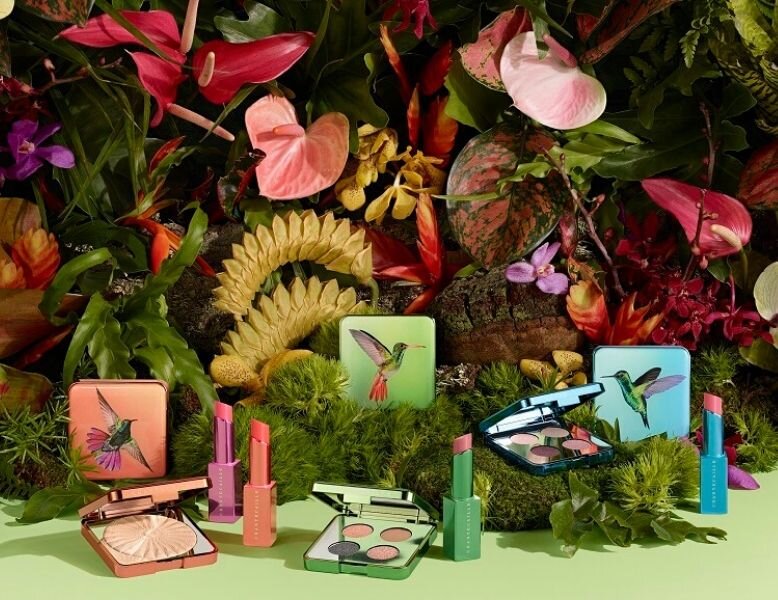 Price unavailable
Inspired by the hummingbird, Chantecaille unveils a brand new collection for spring. Created in support of the Amazon Conservation Team in its efforts on behalf of ASOMI, a group of female elders and healers seeking to secure stewardship of their land in the Andes Amazon. You will get new lipsticks, eye quartets, and a finishing powder with this latest release. You can shop it now at their Takashimaya counter.
Supergoop! Bright-Eyed 100% Mineral Eye Cream SPF 40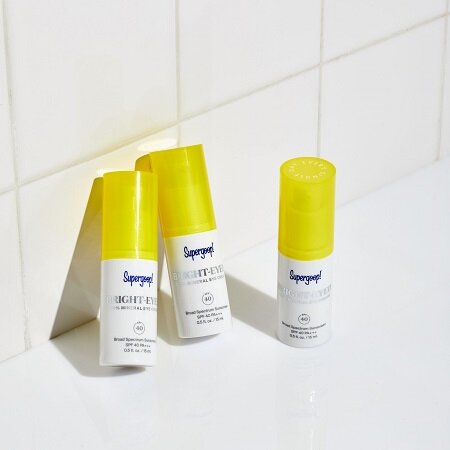 SGD55/~USD39.69
Eye cream during the daytime? Definitely. Meet your new daytime skincare essential, the Bright-Eyed 100% Mineral Eye Cream with SPF 40 from Supergoop! Aside from providing protection against harmful sun rays, its formula (a blend of probiotics, pomegranate and caffeine) also has a blue-light fighting aspect to cover the thin skin on the eye area. Available in Sephora stores and online.
Dr. Dennis Gross Alpha Beta® Pore Perfecting & Refining Serum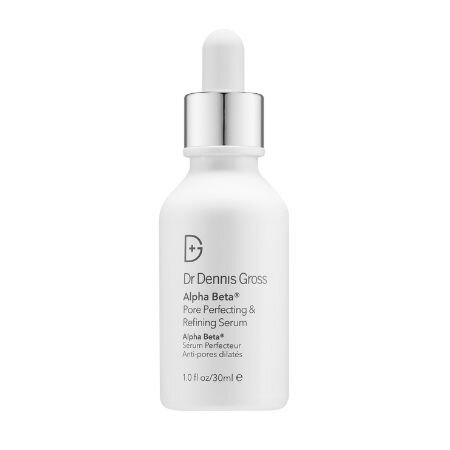 SGD100/~USD72.16
No more visible pores this month with Dr. Dennis Gross's new serum: the Alpha Beta® Pore Perfecting & Refining Serum. Large pores, clogged pores and open pores — products used to minimise the appearances of these problems often trigger more oil production. Thus, Dr. Dennis Gross created a serum that helps diminish pore visibility while reducing oiliness. You can get the new serum from Sephora Singapore stores and website.
Sulwhasoo Timetreasure Honorstige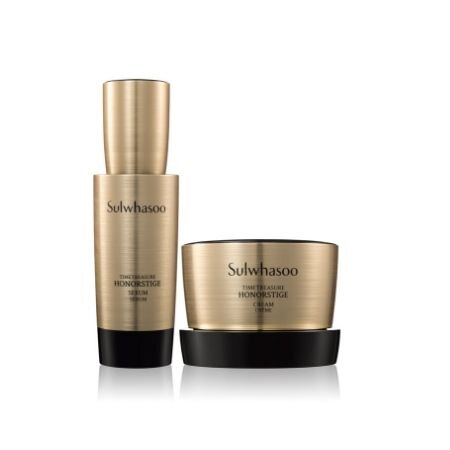 Sulwhasoo releases the most luxurious anti-ageing skincare range yet. The Timetreasure Honorstige uses red pine, Reishi Mushroom, and Active Ginseng Cell™ to create a skin-pampering line aimed to restore skin's vitality and treat visible signs of ageing. The Sulwhasoo Honorstige Serum (SGD1050/~USD757.65, 40ml) and Cream (SGD1050/~USD757.65, 50ml) is available at all Sulwhasoo boutiques and counters.
Last month's launches can be found here.
Comments, questions or feedback? Email us at [email protected].