We can't deny that lipsticks — in any shape or form — are a guaranteed staple in any makeup kit. Aside from making us look and feel attractive, one swipe of your favourite lipstick has been proven to boost your confidence and self-esteem. However, finding that holy grail can be quite a task given the sheer number of options available.
From the creamy glide of the classic bullet lipstick to the pack of pigment in liquid formulas to high-shine finish of lip glosses, we will never be at a loss of things to try. In celebration of National Lipstick Day today, #TeamClozette shares their recommendations for the best lipsticks and lip products.
HERA Sensual Aqua Lipstick in 193 Dry Plum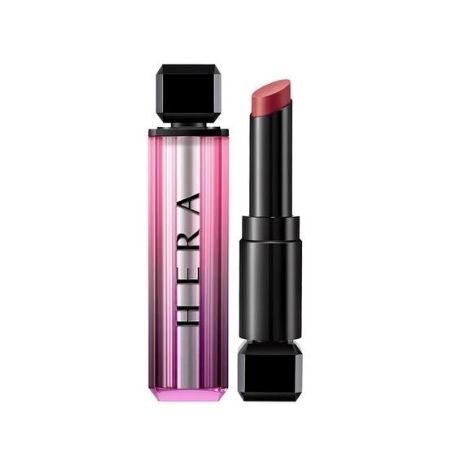 "This matte lipstick is vivid in colour, long-lasting and doesn't show much unsightly lip lines after applying." — Vicky, Digital Media Manager
Charlotte Tilbury Matte Revolution Lipstick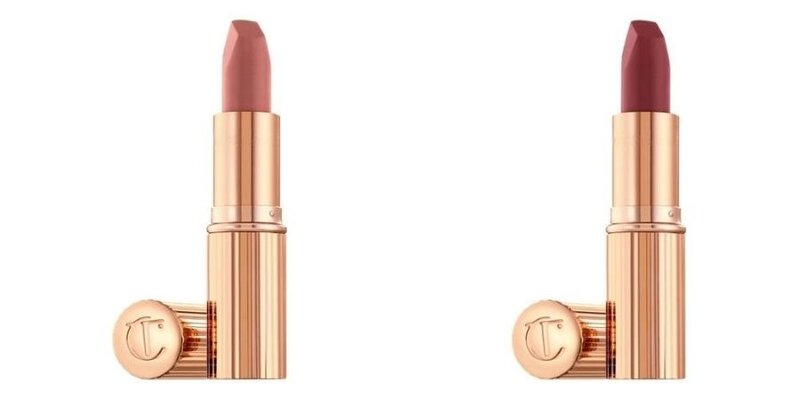 "It's so versatile and it matches any look! It's dainty and it's nothing overbearing, but still very attractive." — Denise, Sr. Content Solutions Manager on the shade Pillow Talk
"Not only does it have the most comfortable wear, but it is also extremely versatile, bringing your look from day time to night time in just a swipe!" — Audrey, Creative Manager on the shade M.I. Kiss
Bobbi Brown Luxe Liquid Lip Velvet Matte in Brocade 5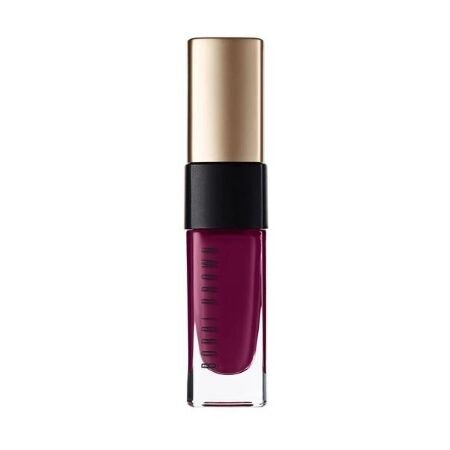 "Aside from its gorgeous mauve shade which works well on my medium skintone, the velvet matte finish of the product also leaves the lips well-pigmented and hydrated even with just a single swipe.
The lipstick does transfer but it leaves the lips with a stain (at least for this shade) that still looks decent even after a drink or some casual snacking. I'm not a huge fan of heavy-duty lippies that stay all day anyway (not good for my chapped lips!) so this one does the job perfectly. On a final note, the sturdy glass packaging and monogrammed cap look stunning, too!" — Amanda, Community & Campaigns Executive
L'Oreal Color Riche Moist Matte in 271 Divine Mocha
"It is such a great shade that complements my skin so well. It's also matte and moist (as its name says) at the same time. Love it and have been using it for over three years!" — Dhivya, Campaigns Manager
Philosophy Lips of Hope in Coral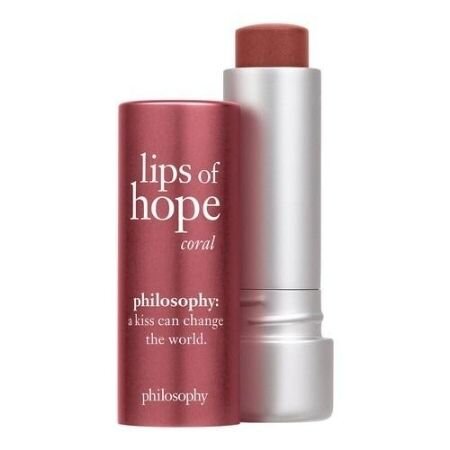 "It is very moisturising and I love how natural it looks!" — Laura, Creative Lead
Hourglass Cosmetics GIRL™ Lip Stylo in Activist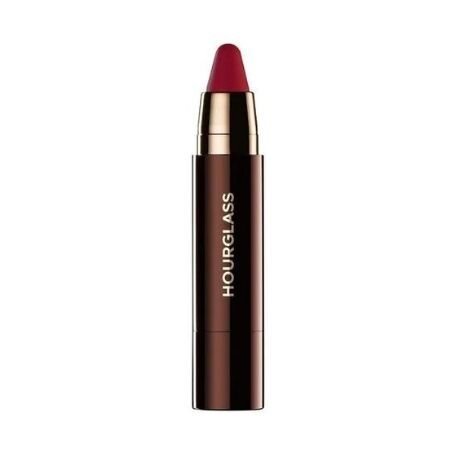 "This lippie provides a natural-looking, rosy-pink tint for my lips and it's super hydrating as well. Love how it looks like the colour of my lips, but better. Can we also take a moment to appreciate the shade names (i.e. Icon, Visionary, Achiever) from this range? [They're] so empowering!" — Sheryl, Features Writer
Velvet Vanity Cosmetics Liquid Matte Lipstick in Lady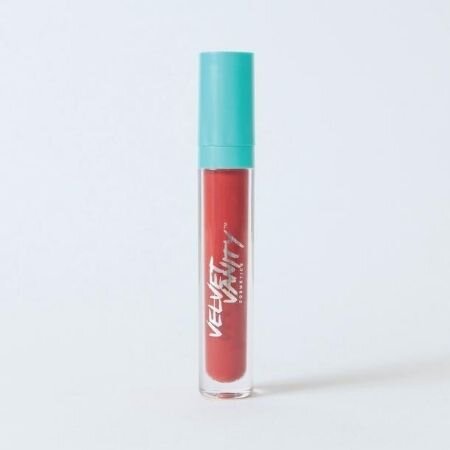 "I love any matte lipstick, and the bold colour of this lipstick makes me pull off any look, even with minimal makeup. More importantly, it gives me a boost of confidence." — Edlyn, Content & Community Executive
Fenty Beauty Stunna Lip Paint in Uncuffed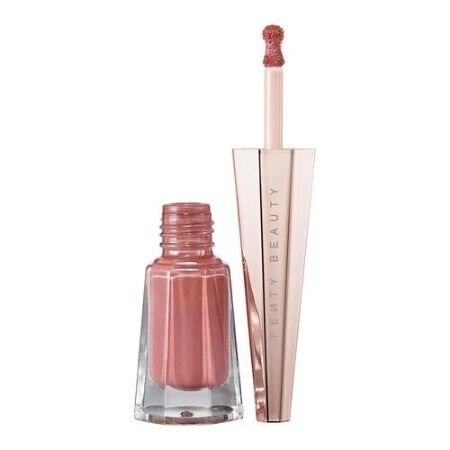 "It stays on forever! Love the colour too." — Sabrina, Community Manager
Benefit Cosmetics Benetint Lip & Cheek Stain
"Love the rose-tinted stain that gives a nice natural look without a need of lipstick. It is smudge-proof and leaves a long-lasting colour. It also doubles as a cheek colour with a natural blush look. And I love the rosewater smell too." — Soo Sin, Account Manager
Clarins Lip Comfort Oil in 03 Red Berry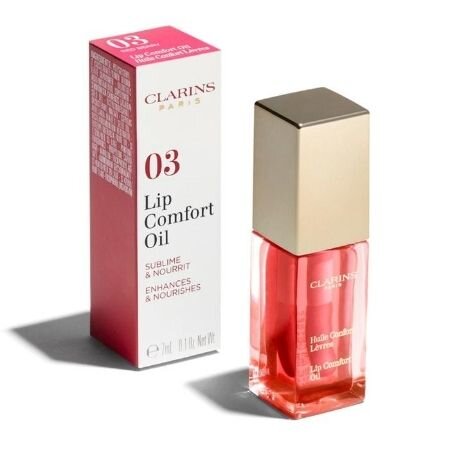 "This lip oil is a lifesaver. This is so convenient that it can transform my look and nourish my lips in just two seconds. I love it because it's made of plant-based active ingredients as I am very particular when it comes to makeup and skincare products. It gives a sweet and natural tint to my lips that make me very healthy-looking." — Jamie, CRM & Digital Media Manager
Dior Addict Lip Maximizer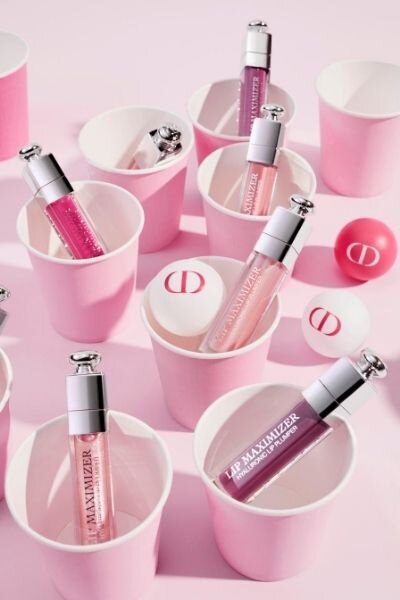 "This CBA 2020 Lips of the Year category winner is a versatile lipgloss that delivers a hydrated, plumped-up effect perfect for every day, whether you're on a virtual zoom meeting, or out for a quick errand and coffee run." — Becks, Editor & Head of Content on the shade 001 Light Pink
"[I] love applying the Dior Lip Maximizer to make my lips look glossy, plumped with a healthy shine." —Stephanie, Campaign Manager
Rouge Dior Ultra Care Liquid in 707 Bliss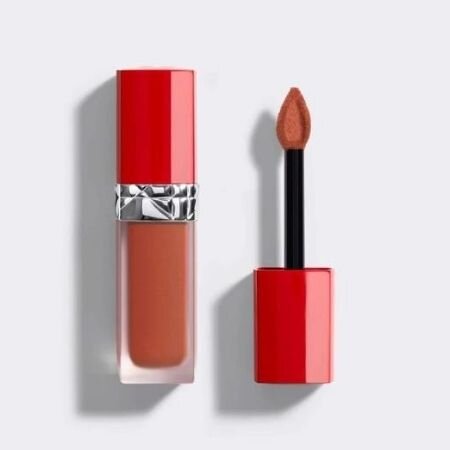 "This one's my ride or die. My definition of a holy grail lipstick is one that can be worn anytime, anywhere — and this one is definitely it for me. It's in a brick hue that registers a tad more orange on my skin, which I don't mind at all because it brightens up my face. Aside from the colour, I also love how this liquid lipstick is infused with fruit oil. Comfort level? Off the charts. This lipstick's shade name is apt for what it provides me!" — Jorj, Deputy Editor
Les Merveilleuses Ladurée Lip Colour in 07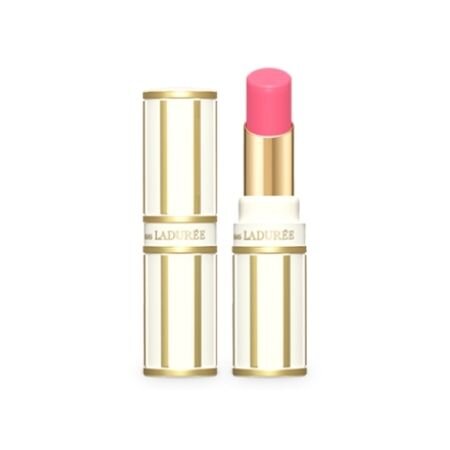 "I prefer natural-looking makeup, and this comes in just the right colour that glides on well to bring a slight accent to my lips without calling too much attention to them!" — Wanjing, Content & Campaign Manager
A'Pieu Water Light Tint in RD03 Bitter Rose
"I love this lip tint! Super lightweight. It keeps my lips moisturised. Even though it's a lip tint, it is very pigmented. Very easy to apply, it glides smoothly. Smells good too!" — Zee, Digital Imagery Creative
Chanel Rouge Allure Ink in 190 Tendre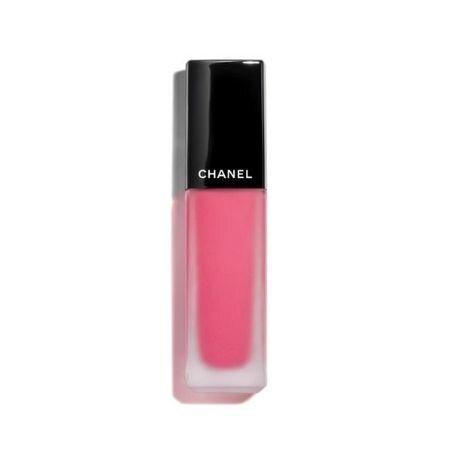 "It's a very subtle and versatile shade that can go well with any makeup look. Packaging-wise, I love the elegant, minimalistic design and doe-foot applicator that can make each stroke precise. The formula dries down to a powder-like texture, but it doesn't make the lips dry. It's also very weightless." — Therese, Senior Features Writer
Tatcha Cherry Blossom Silk Lipstick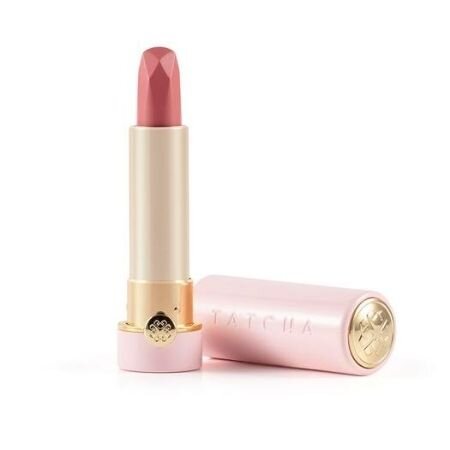 "I have a weakness for sheer or nude lipsticks, so when my sister-in-law gifted me with this lippie I fell in love. It glides on like a rich balm, leaving your lips feeling plush yet smooth, and the colour payoff is great — it somehow manages to be almost-nude while glowing like a fresh pink at the same time! Definitely the kind of shade I'd reach for when I don't want to worry about mismatching my colours. It's also the lipstick I'm generally happy to lend to my girlfriends if they're in need of a touch-up since it's quite universally flattering!" — April, Head of Community & Creators
Pixi Mattelustre Lipstick in Peach Blossom
"It's an all-occasion lip colour for me. It also creates [the appearance] of fuller, smoother-looking lips." — Agnes, Content Solutions Director
Maybelline Powder Matte Lipstick in Touch of Nude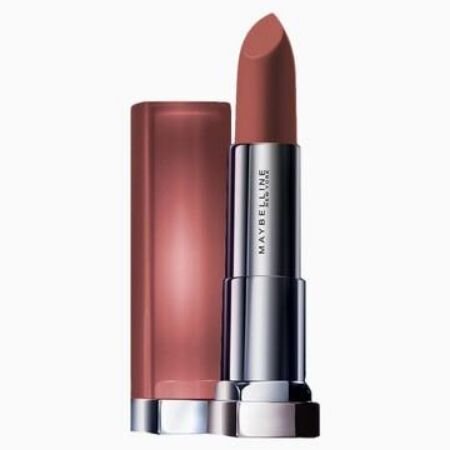 "I'm always into MLBB (my lips, but better) lipsticks and Maybelline's Touch of Nude is the perfect shade. It's matte but not drying and very affordable, too." — Abby, Content Solutions Manager
Maybelline Superstay Matte Ink in 225 Delicate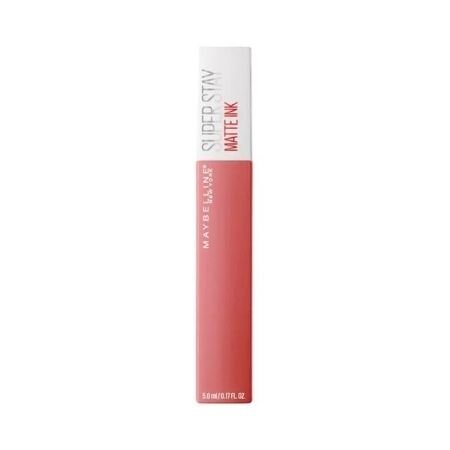 "This is THE BEST I have ever tried in my life because it just doesn't budge. There's no need to worry about retouching or having to be careful when you eat. This lipstick will really stand by you through thick and thin." — Vania, Social Media Manager
I'm Meme I'm Tic Toc Tint Lip Cashmere in 001 Candied Apple

"It is so easy to apply, just a simple click on the top of the product. I also love the velvet and matte finishing of this lip product. It is long-lasting, not drying and has nice colours that are suitable for all occasions." — Eunice, Campaign Manager
Tony Moly LIPTONE Get It Tints
"I love using lip tint because it stays on the whole day, even after a meal. Lip Tints are also usually brighter in colours such as bright red or orange and I feel like they make me look more vibrant and cheerful." — Zoel, Campaign Executive
Happy Skin Cosmetics Shut up and Kiss Me Moisturizing Matte Lipstick in Honeymoon Glow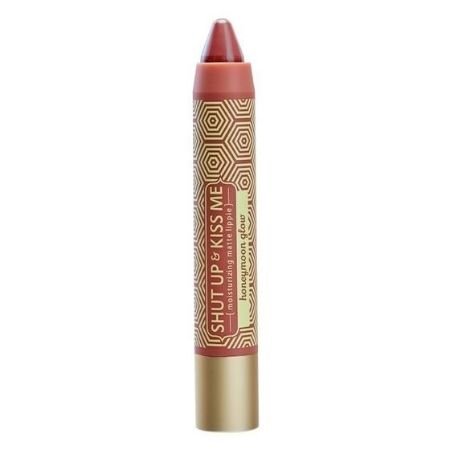 "It's very easy to apply, moisturising and I feel like [it] matches everything I wear!" — Ave, Campaign Manager
Sunnies Face Fluffmatte in Mood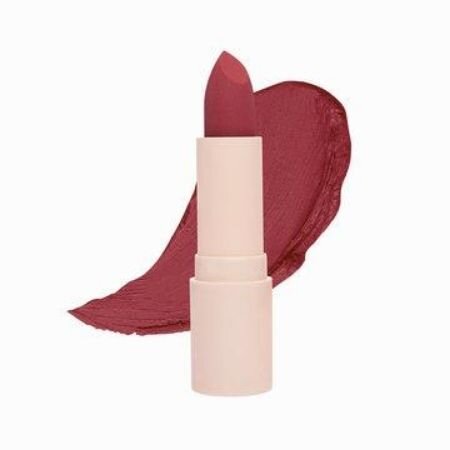 "Pigmented, creamy, and opaque — this sums up everything I love about this lip product. I find myself reaching for this mauve lipstick out of all the other options in my entire collection. I've been using it for a little over a year now and I still think that it has one of the most comfortable matte formulas ever. I've also fallen in love with its versatility. One layer packs a lot of colour but you can also dab and blend it out for a blurred lip. Lastly, it's a very affordable lippie so you get more than what you pay for." — Alyana, Features Writer
NYX Cosmetics Soft Matte Lip Cream in Berlin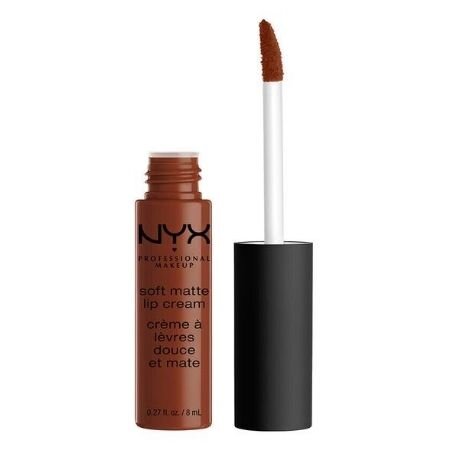 "Despite the wide range of shades readily available, it's still a challenge for me to find a lipstick shade that truly complements my dark skin colour. It's especially hard to look for nude hues that wouldn't make me look washed out or sickly, so when I'm in the mood for a subtle look, I always go for NYX Soft Matte Lip Cream in Berlin.
Aside from being vegan and completely cruelty-free, the liquid lipstick's formula stays long and doesn't dry my lips. Its dark brown hue with a touch of spice doesn't look too strong on my complexion — it's just what I need to get my lips but better. Not only that but even on days when I feel like going bold, I can easily swipe on more of the buildable cream for a deeper shade. With it always in my beauty kit, I can face the day with an extra boost of confidence." — Em, Features Writer
What's your holy-grail lip product?
(Cover photo from: @immeme_official)
Next, discover how beauty has evolved over the last ten years.
Comments, questions or feedback? Email us at [email protected].