Do you have a scalp massager in your current wellness arsenal? If not, then hear us out.


Scalp massager hair care benefits
Just like your body,
your scalp also needs healthy stimulation
from time to time to help increase blood flow and circulation. A scalp massage will aid in making your scalp and hair follicles get healthier, resulting in stronger and livelier-looking hair. And hey, who doesn't want a relaxing head massage, right?
If you're looking for a great scalp massager to bring back life into your locks — and to level up your at-home wellness routine — here are seven that are available in Singapore to check out right now.


1. IUIGA Smart Scalp Massager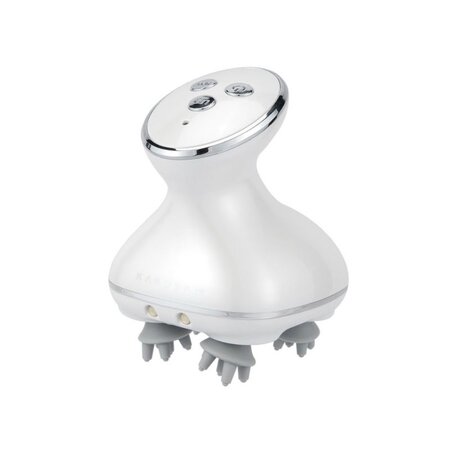 This scalp massager has several settings to help you achieve the kind of stimulation you'd like to get. There's the Pinch Massage option for finer strokes, the Vibration Massage for pulse-like movements, and the Hand Massage option which imitates finger movements that give varying pressures against the scalp.
Another reason to love it: This scalp massage is also IPX7 waterproof certified and has a 'Clean The Scalp' option, allowing it to double as a thorough hair-cleaning tool.
Get it at IUIGA for SGD89 here.


2. Act + Care Scalp Gua Sha Brush
If you think you can only use
gua sha for your face
, then think again! This scalp massager from Act + Care is a gua sha specially designed for scalp care. Meant to be used with a scalp serum or oil like the brand's Cold Processed® Scalp Detox, this massager helps with better product absorption, as well as releases tension and tightness on the scalp and hair follicles.
Another reason to love it: The wide-toothed comb shape makes it perfect for varying hair types, ensuring no harsh tugging, even for natural curly locks.
Get it at Sephora for SGD50 here.
3. OSIM uScalp 2 Waterproof Head Massager
This scalp massager has Flexi-Grip massage motions which use four massage heads that move in a synchronised direction to hug the shape of the head in the best way possible. It also has 88 mini silicone tips that ensure thorough scalp cleansing.
Another reason to love it: This product comes in two cute colours: purple and pink.
Get it at Osim for SGD199 here.


4. Bouclème Scalp Massager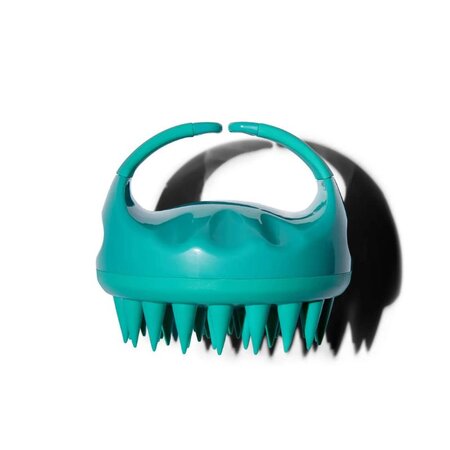 Crafted from high-grade silicone, this scalp massage gives you great control and pressure for deep cleansing and exfoliation without being too harsh on your scalp. It's ideal to pair with both foaming and non-foaming shampoos and haircare products.
Another reason to love it: It's ergonomically designed for the best grip while leaving some moulded dents for your knuckles to comfortably rest on as you scrub away.
Get it at Lookfantastic for SGD20 here.


5. Anthropologie Body and Scalp Massager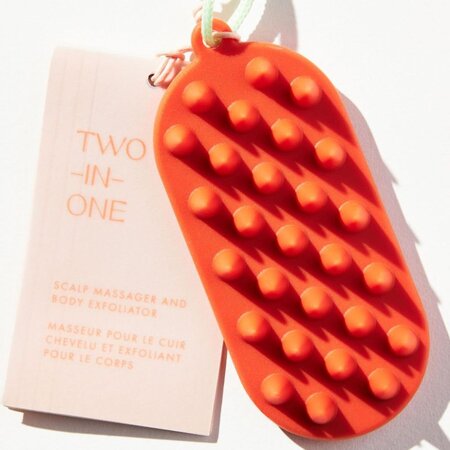 Love multi-use products in your routine? Then you need this body and scalp massager from Anthropologie. It's simple and straightforward. It's also made out of silicone so it's flexible and versatile, allowing you to bend its shape depending on the curves of your head and body.
Another reason to love it: It comes in a vibrant shade of orange that will surely add a nice pop of colour to any bathroom or vanity.
Watch out for when the product gets stocked again in Anthropologie here. It retails for SGD27.
6. Tangle Teezer Scalp Exfoliator & Massager 2-in-1 Brush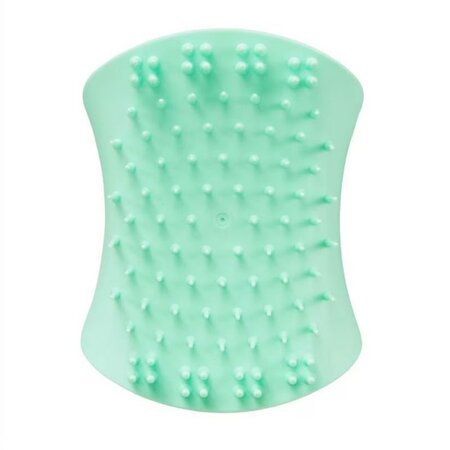 Good for wet and dry usage, this multi-use scalp massage brush has a dual-teeth design that helps clear unwanted build-up, detoxes the scalp, and gives you some much-needed pampering. It can be used alone or with a haircare product. It's also recommended by The International Trichology Congress, an initiative headed by a group of trichologists focused on sharing knowledge about hair care and hair loss.
Another reason to love it: This product can also double as a neck and body massager.
Get it at Watsons for SGD23 here.


7. Hairburst Scalp Massage Brush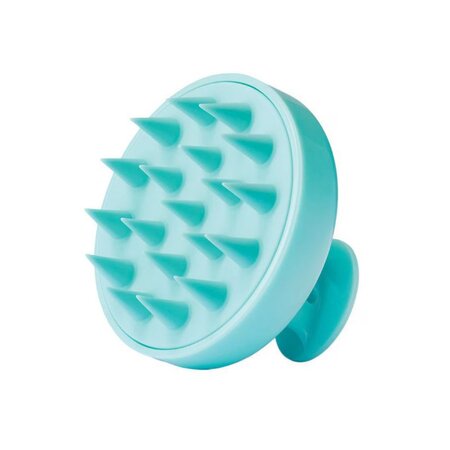 This compact scalp massager is perfect for ladies who are constantly travelling. It's designed to deep cleanse the scalp and promote hair health with its flexible silicone bristles that massage the area with just the right pressure and movement.
Another reason to get it: The small handle is designed for the best grip between your fingers, giving you perfect control during use.
Get it at Watsons for SGD17.90 here.
Pair your scalp massager with these hair tonics that will do wonders for your hair.
Comments, questions or feedback? Email us at [email protected].