Korean sheet masks are skincare products that have gained popularity over the years. They are convenient and more affordable if you want to get a ton of skincare benefits without having to use too many products. They also come in variants that target certain skin concerns using potent serums or essences packed in a single sheet, making them a great choice for those who want to trim down their beauty routines without compromising on efficacy. Ready to get that chok chok (moist and luminous) glow a la your favourite K-celebrities? Here are 10 Korean sheet masks to get.


1. The Crème® Shop X Hello Kitty® Printed Essence Sheet Mask (Limited Edition)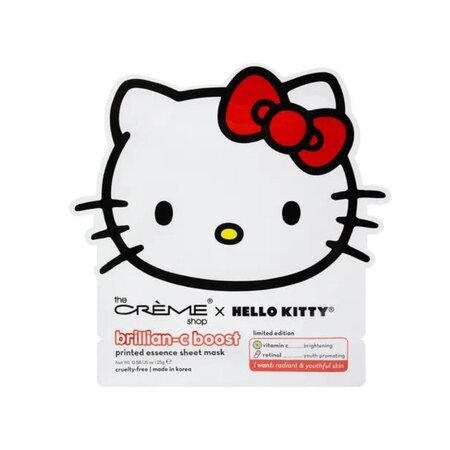 If you're a Sanrio enthusiast, then you wouldn't want to miss this Korean sheet mask that doesn't just bring some Hello Kitty cuteness to your routine but also brightens your complexion. This mask has vitamin C and retinol which help boost the skin's anti-ageing ability, bringing out a more youthful and healthier appearance.
Another reason to get it: It has a Hello Kitty print, adding some fun to your beauty regimen.
Get it at Sephora for SGD7.


2. Mediheal Collagen Essential Sheet Mask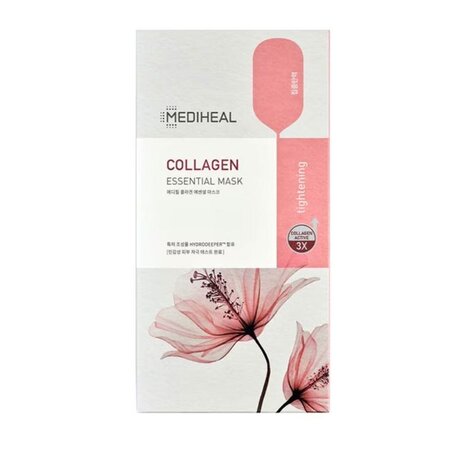 This Korean sheet mask is formulated with phyto-collagen known for its skin-tightening properties. It also has Collagen Active 3X which aids in the skin's natural repair process.
Another reason to get it: This sheet mask also passed Mediheal's patented Ingredient Hydrodeeper Skin Irritancy Test, ensuring its safety for sensitive and irritation-prone skin.
Get it at Watsons for SGD39.35 per pack of 10.
3. innisfree Squeeze Energy Sheet Facial Mask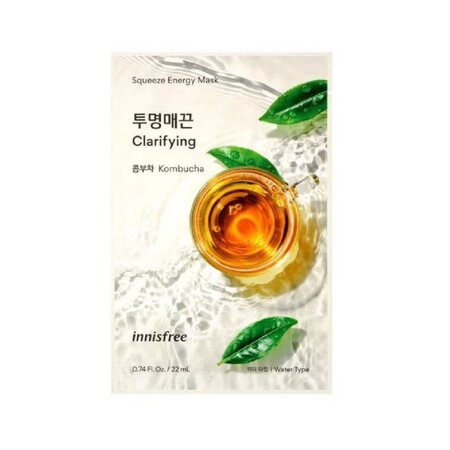 This vegan Korean sheet mask contains kombucha fermented extract which gives dull-looking skin a boost, bringing back its natural glow and suppleness.
Another reason to get it: This product also has skin-soothing properties, combatting any cause or sign of skin irritation and redness.
Get it at Watsons for SGD2.


4. A'Bloom AC-Me-Peach Anti-Blemish Peach Mask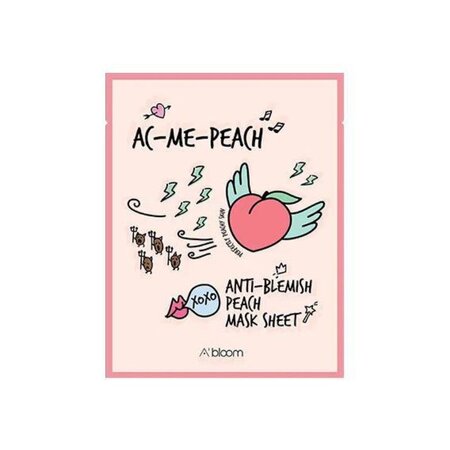 Combining peach extract and tea tree oil, this sheet mask combats common causes of acne and blemishes to keep your skin looking bright and smooth.
Another reason to get it: It also includes hyaluronic acid which ensures prolonged skin hydration throughout the day.
Get it at Althea for SGD1.50.


5. Holika Holika Skin Rescuer Madecassoside Mask Sheet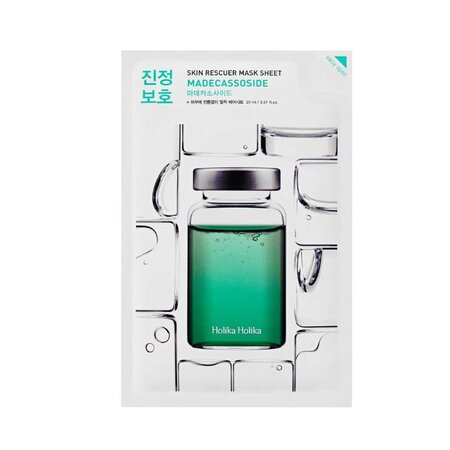 This pick from Holika Holika will calm and repair your skin from damages caused by external environmental aggressors and changing weather patterns with the help of madecassoside, chamomile, and mallow flower extract known for their skin-soothing properties.
Another reason to get it: You'll notice your skin looking glowy and refreshed even just after the initial use.
Get it at Lookfantastic for SGD8.
6. THEFACESHOP The Solution Brightening Face Mask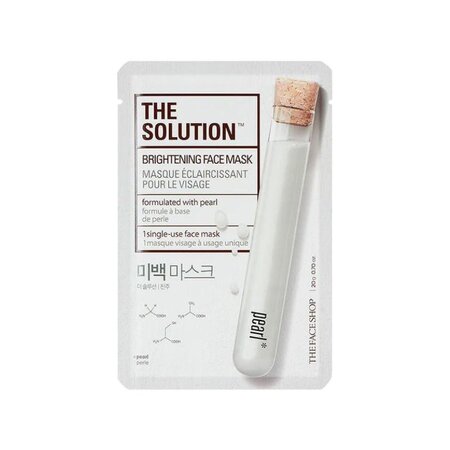 This hydrating sheet mask contains pearl extracts and niacinamide that bring back the skin's lost radiance, giving it a lit-from-within look.
Another reason to get it: The mask's serum is lightweight and easily absorbs into the skin without any thick or sticky residue.
Get it at THEFACESHOP for SGD3.50.


7. Saturday Skin Intense Hydration Mask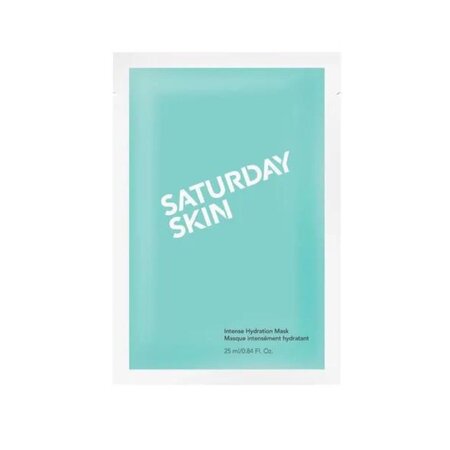 This Korean sheet mask has hyaluronic acid that feeds the skin with moisture and watermelon and aloe extracts that refresh and soothe the skin.
Another reason to get it: The product uses a bio-cellulose sheet that hugs your facial contours, allowing for optimum product absorption.
Get it at Sephora for SGD10.


8. AHC Natural Essential Mask Aqua Lifting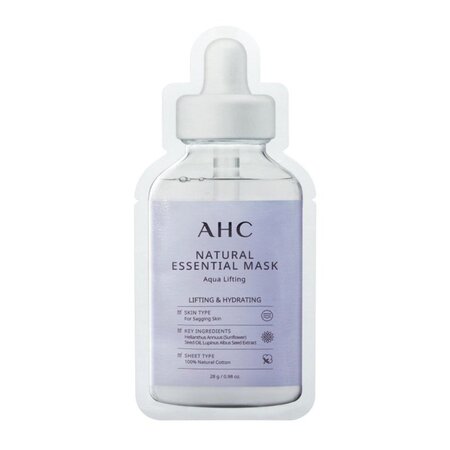 This super soft, cotton sheet mask is soaked in a cocktail of sunflower seed oil, lupinus albus seed, and other skin-nourishing ingredients which aim to improve skin elasticity and firmness.
Another reason to get it: Products in AHC's Natural Essential line also include the brand's patented Aqua Ceramide ingredient which promises to give the skin intense hydration for an overall soft and supple feel.
Get it at Watsons for SGD21.50 for a pack of five.
9. Dear Klairs Midnight Blue Calming Sheet Mask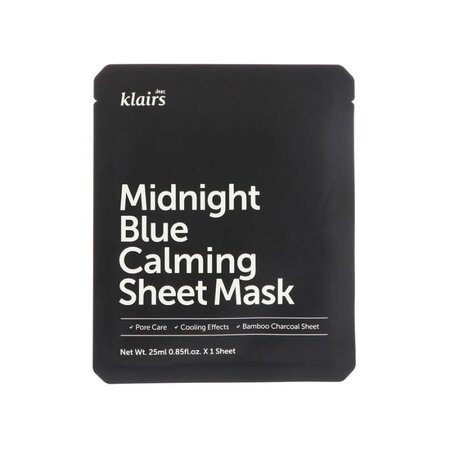 This vegan and cruelty-free sheet mask rapidly cools down the skin and soothes irritation upon application using erythritol. It also uses special bamboo charcoal powder to help prevent causes of blackheads and other skin blemishes.
Another reason to get it: With continued use, it also aims to tighten visible lines and pores for a smoother, younger-looking appearance.
Get it at Guardian for SGD4.25.


10. CNP Laboratory 2-Step Propolis Energy Ampule Mask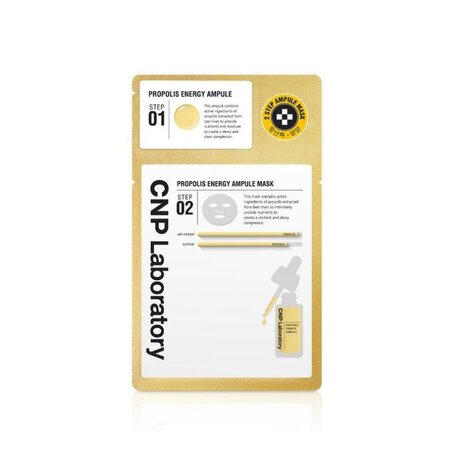 This Korean sheet mask contains a concentrated blend of propolis extract, hyaluronic acid, niacinamide, and adenosine which helps revitalise skin, improve its elasticity, and reduce the appearance of fine lines and wrinkles.
Another reason to get it: It also has polyglutamic acid which addresses uneven skin texture and protects the skin from further skin damage.
Get it at Guardian for SGD8.65.

(Cover photo from: Photo-AC)
Comments, questions or feedback? Email us at [email protected].