This article was first published on 28 June 2022.
ICYMI, Urban Decay exited Singapore a while back and with it is the departure of its well-loved makeup products. Yes, including the trusted All-Nighter Setting Spray that has made our bomb makeup looks last through sweat, humidity, and wild nights. Aside from stocking up on backups, which are quickly flying off of Sephora's shelves, you may want to start looking for setting spray dupes that will give the same stronghold and lasting power to your makeup. Here are some recommendations you can find in Singapore.
1. Skindinavia The Makeup Finishing Spray Oil Control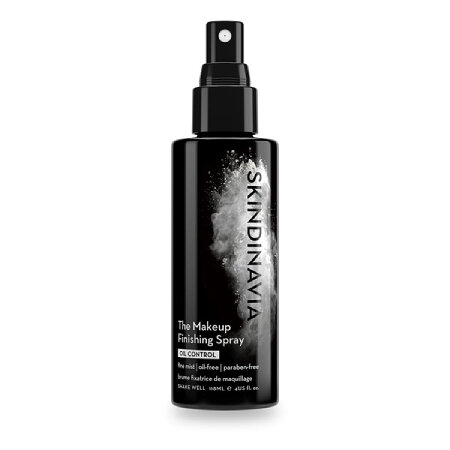 ICYDK, the Urban Decay All Nighter Setting Spray was developed in collaboration with the brand Skindinavia. Because of this, Skindinavia's finishing spray has a very similar ingredient list to the Urban Decay bestseller. If you want something as close to Urban Decay's setting spray, Skindinavia's is one of the best dupes out there.
Why it's great: It's designed to absorb excess oil, leave a matte finish, and keep your makeup intact for up to 16 hours.
You can find it on the brand's website for USD29/~SGD40 per 118ML and USD39/~SGD54 per 236ML.
2. Charlotte Tilbury Airbrush Flawless Setting Spray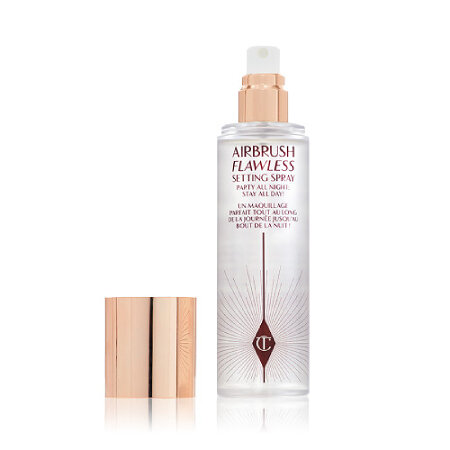 This Urban Decay Setting Spray dupe is a little pricey, but it's worth the investment. You can use it to prime your face and set your makeup, which Charlotte Tilbury claims will last for 16 hours.
Why it's great: It's a hydrating formula infused with aloe vera, Japanese green tea, and tree bark resin that nourishes the skin without breaking down your makeup in the process.
Wait for its restock at Sephora Singapore or order it from the brand's international website, where it's priced at SGD32 per 34ML and SGD55 per 100ML.
3. NYX Matte Finish Setting Spray - Matte
NYX has a budget-friendly dupe that delivers lasting power without the heavy price tag. It's lightweight and completely shine-free. If you prefer a more glowy finish, it also has a Dewy variant.
Why it's great: It's formulated with skin-caring ingredients like niacinamide and plant extracts to nourish your skin.
You can purchase it from the NYX Cosmetics Australia website, which offers shipping to Singapore. It's priced at AUD16.99/~SGD16.32 per 60ML.
4. e.l.f. Stay All Night Micro-Fine Setting Mist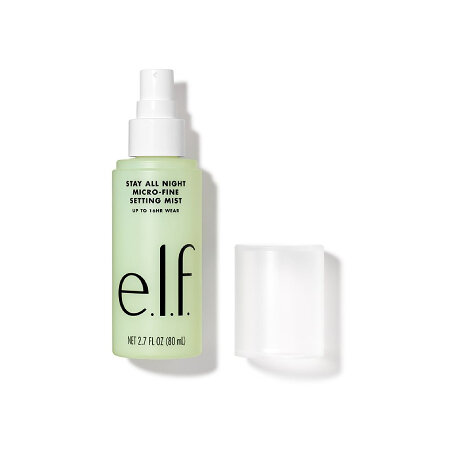 Another affordable Urban Decay Setting Spray dupe is this one from e.l.f Cosmetics. It has a very fine mist, thanks to its micro-fine mister, so your face won't feel drenched when you spray it. It promises to keep your makeup intact for up to 16 hours.
Why it's great: It's formulated with cucumber fruit, aloe and green tea extracts that hydrate and soothe your skin with every spritz.
You can purchase it from the e.l.f Cosmetics website for SGD15 per 80ML.
5. Abduct Cosmetics The Spray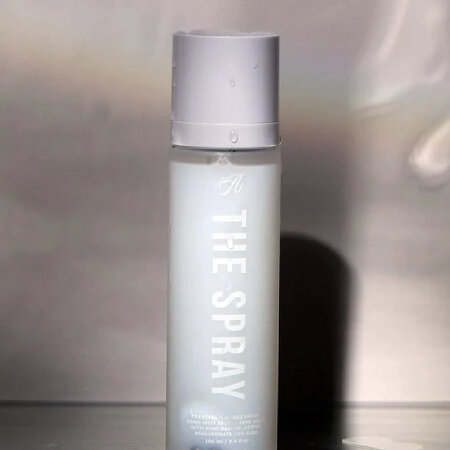 A local dupe you can find in Singapore is this setting spray from Abduct Cosmetics. It promises to make your makeup last for 18 hours and make it transfer- and mask-proof. The formula is also infused with hyaluronate acid, aloe and niacinamide to pamper your skin with hydrating and skin-repairing goodness throughout the day.
Why it's great: It's made with nano-mist technology that disperses micro-droplets in an airbrush-like manner so it sets your makeup evenly and finely.
It's priced at SGD32 per 100ML on the brand's website.
6. Milani Make It Last Matte Charcoal Setting Spray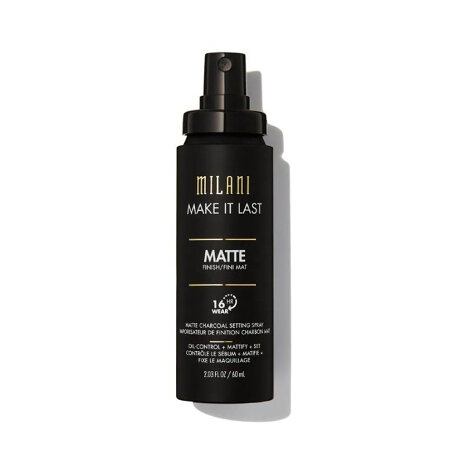 Milani's drugstore setting spray claims that it can make makeup last and keep it matte for 16 hours. Its formula combines micro-fine charcoal powder and silica to set your makeup and reduce the appearance of visible pores, making it perfect for oily skin folks.
Why it's great: It's a cruelty-free and vegan formula. Need we say more?
It's priced at SGD21.70 per 60ML at Watsons.
7. MAC Fix+ Setting Spray Matte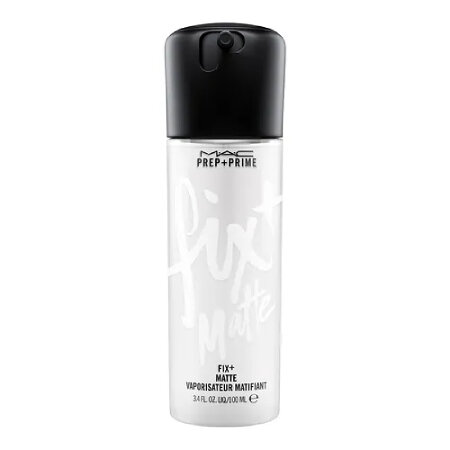 MAC's Fix+ is one of the OG setting spray formulas that really make your makeup last for hours. It's also multitasking — you can use it to prime your skin, sheer out foundation, intensify the pigment of your powder eyeshadows, improve and extend the wear of makeup, or moisturise and soothe tired skin with its variants.
Why it's great: It's an alcohol-free setting spray that claims to lock in your look for 12 hours.
It's priced at SGD39 per 100ML on Lazada and Sephora.
8. ONE/SIZE On Til Dawn Setting Spray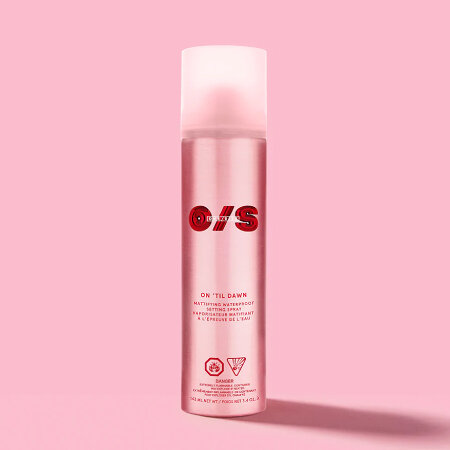 The ONE/SIZE setting spray packs a lot of punch in its formula. It's waterproof, transfer-proof, and mattifies the skin for 16 hours. Plus, it's also scented with hints of green tea, cucumber, citrus and melon.
Why it's great: It's also packed with ingredients that help blur skin texture by minimising the look of pores and absorbing excess oil.
It's priced at SGD24 per 46ML and SGD48 per 143ML at Sephora.
9. Benefit Cosmetics The POREfessional Super Setter Makeup Setting Spray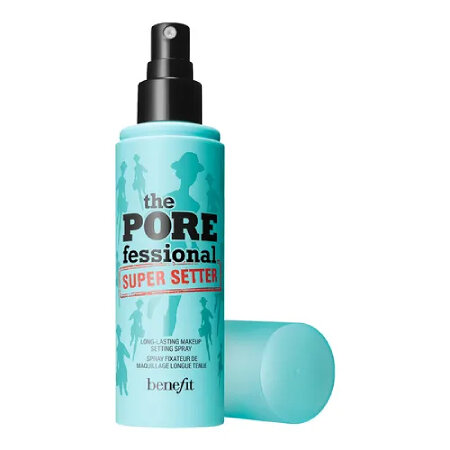 If your pores still pop out underneath your makeup, you'll need this pore-blurring setting spray in your kit. It's formulated with powders that disperse the light and reduce shine so your pores aren't as visible.
Why it's great: The water-based formula can lock in your makeup for up to 16 hours and leaves your skin with a soft-focus finish.
It's priced at SGD26 per 30ML and SGD52 per 120ML at Sephora.
10. Morphe Cosmetics Continuous Setting Mist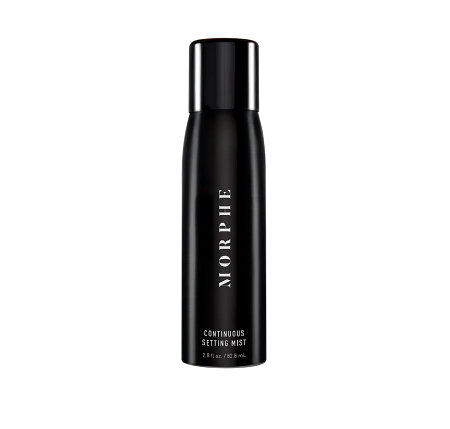 Morphe claims that its setting spray will prevent your makeup from melting, caking or flaking. It's also easy to apply since its air-powered spray nozzle dispenses a controllable fine mist that settles evenly on your skin. No soaked faces here.
Why it's great: It's formulated with vitamin E, vitamin B5, and fruit extracts for nourishment while leaving a radiant finish.
It's priced at AUD24 or SGD23.07 per 82.8ML on the Morphe Australia website, which offers free delivery for orders over AUD100/~SGD96.13 to Singapore.


11. Silkygirl Makeup Setting Spray Hydrate & Refresh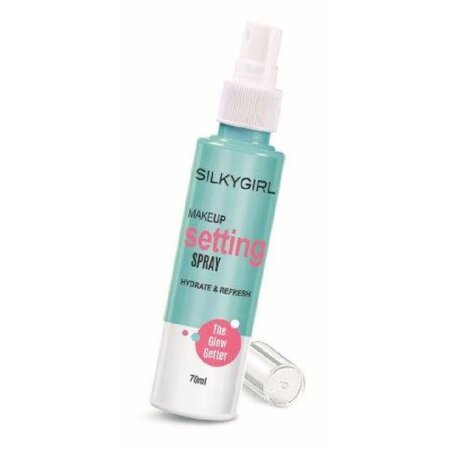 This product is enriched with aloe vera to hydrate the skin, chamomile and witch hazel to soothe irritation and inflammation, and vitamin E to nourish skin with continued use.
Why it's great: it's a multi-purpose setting spray that can also prep the skin before makeup and refresh it during the day.
Get it at Watsons for SGD12 per 70ML.
12. Banila Co Prime Primer Setting Fixer Spray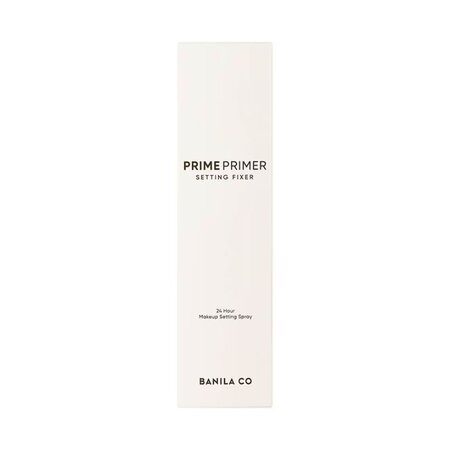 This setting spray promises to lock in makeup for up to 24 hours even with exposure to heat and sweat. It also keeps the shine at bay without drying the skin.
Why it's great: it contains hyaluronic acid and panthenol known for their hydrating properties.
Get it at Watsons for SGD34.90 per 100ML.
13. Revlon Colorstay Lock Setting Mist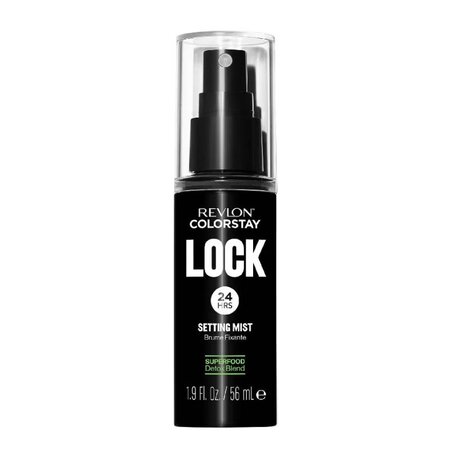 This product claims to keep your makeup looking like it's freshly applied all day, everyday. Its ultra-fine mist melts onto the skin, creating a flawless, poreless appearance.
Why it's great: it boasts a blend of superfoods like broccoli, citrus, and aloe that protects the skin against daily irritants and external stressors.
Get it at Watsons for SGD26.15 per 56ML.
Check out the newly released Givenchy primer and setting spray hybrid mist.
Comments, questions or feedback? Email us at [email protected].