This article was first published on 29 September 2022.
Have you ever woken up to a blemish that popped up overnight? We feel you. Luckily, there are good pimple creams that can help make it disappear.
What to look for in a pimple cream
It goes without saying that your pimple cream is only as good as its active ingredients. Look for ingredients such as salicylic acid or benzoyl peroxide. Salicylic acid is a chemical exfoliator that efficiently unclogs your pores. It dissolves the glue that binds dead skin cells and sebum together, which causes blackheads and whiteheads.
On the other hand, Benzoyl peroxide is a very potent bacteria banisher so it's perfect for those who have inflammatory acne.
Since pimple creams tend to be drying to the skin, you may also want to consider picking up a formula that balances out the zit-zapping goodness with hydrating and soothing ingredients.
Now that you know what you need to look for, here are some of the best pimple creams in Singapore.
1. La Roche-Posay Effaclar Duo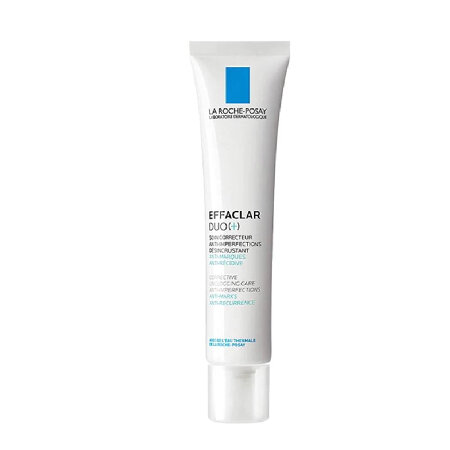 This pimple cream is formulated with Aqua Posae Filiformis, a patented ingredient that promises to rebalance the microbiome by minimising bad bacteria, and Procerad™ for preventing redness and dark spots.
Why it's great: It also has a blend of salicylic acid, Lipohydroxy acid (LHA), and niacinamide, making it a potent blemish-banishing concoction.
It's priced at SGD44.90 per 40ML at Watsons.
2. My Clarins CLEAR-OUT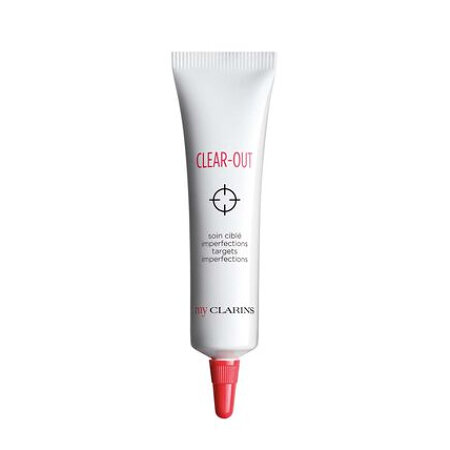 When applied, this product has an immediate cooling sensation, leaving your skin soothed even as it dries out your blemishes. It's also pretty lightweight as it has a gel-like consistency.
Why it's great: It has a nozzle tip for precise applications.
It's priced at SGD35 per 15ML on the brand's website.
3. Mario Badescu Drying Lotion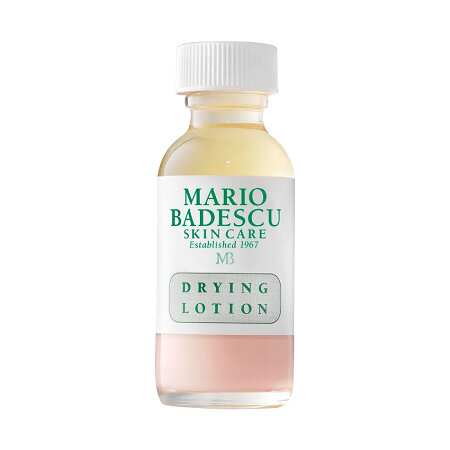 You can't go wrong with this holy grail of pimple creams. Its potent formula is packed with calamine and salicylic acid that zap away your zits in a blink.
Why it's great: It's actually pretty gentle for its potency if you use it in moderation.
It's priced at SGD36 per 29ML at Sephora.
4. Dr. Dennis Gross DRx Blemish Solutions Breakout Clearing Gel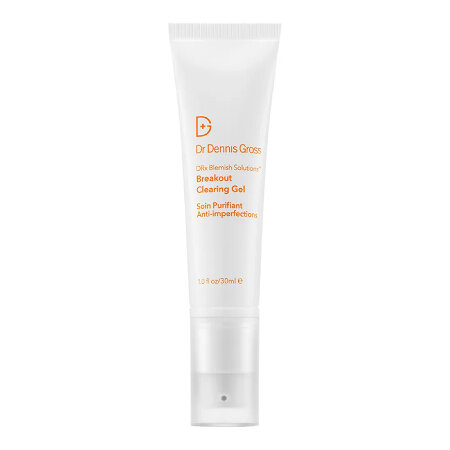 If you have particularly oily skin, this acne-clearing gel contains Monk's pepper that acts like an astringent and removes excess sebum that bacteria like to feast on. It also has green tea and niacinamide for some soothing action.
Why it's great: It contains 2% salicylic acid to unclog pores from acne-causing build-up.
It's priced at SGD53 per 30ML at Sephora.
5. Origins Spot Remover Anti-Blemish Treatment Gel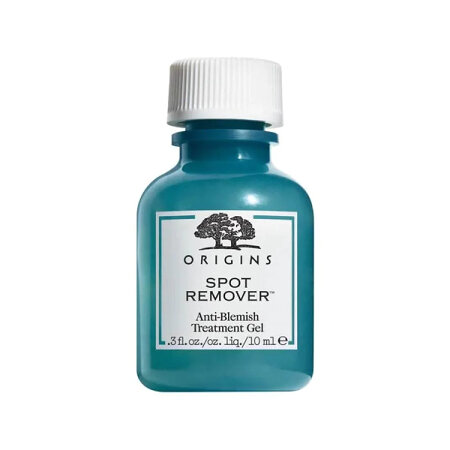 Aside from salicylic acid that powerfully unclogs blocked pores, this spot treatment gel features an anti-spot technology that treats dark spots that form post-breakout.
Why it's great: Caffeine and red algae are there to soothe your skin from blemish-related irritation.
It's priced at SGD35 per 10ML at Watsons.
6. innisfree Bija Trouble Spot Essence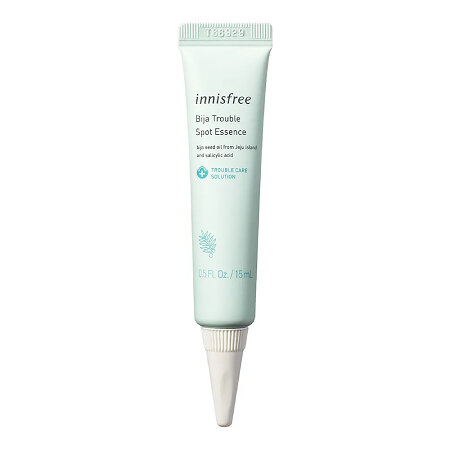 Formulated with Bija seed oil and plant-derived salicylic acid, this gentle spot treatment essence promises to be a "non-stripping" solution to your breakout troubles.
Why it's great: Since it's very gentle, you can technically use it every day without worrying about irritation or dryness.
It's priced at SGD25 per 15ML at Sephora.
7. Hiruscar Post Acne Gel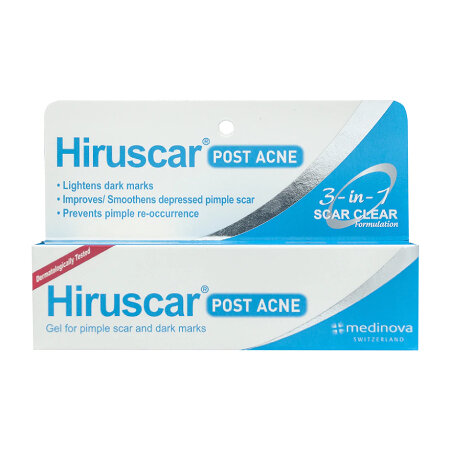 If you're more concerned about post-acne care, then you need to pick up this gel treatment. It has niacinamide and castor oil to even out your skin tone and keep your skin nourished.
Why it's great: It also helps prevent future acne breakouts.
It's priced at SGD22.90 per 10ML at Watsons.
8. Bio Essence Bio-Water Sensitive pH Dermatologically Tested B5 Acne Gel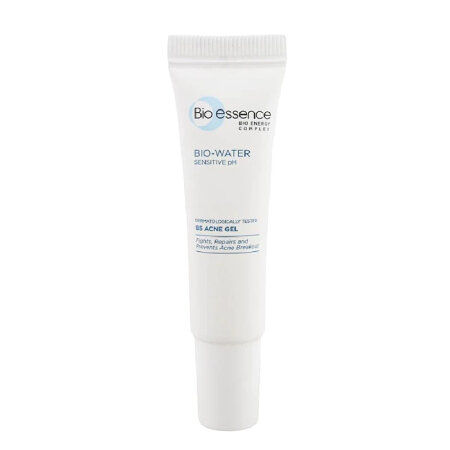 This acne gel contains Bio-Water, a soothing bio-engineered ingredient. It's also formulated with Bio Energy Complex that boosts the skin's self-repairing abilities by increasing its oxygen intake.
Why it's great: It combines salicylic acid with mandelic acid to effectively remove dead skin cells and other impurities from the skin.
It's priced at SGD26.90 per 15ML at Watsons.
9. Neutrogena On-the-spot Acne Treatment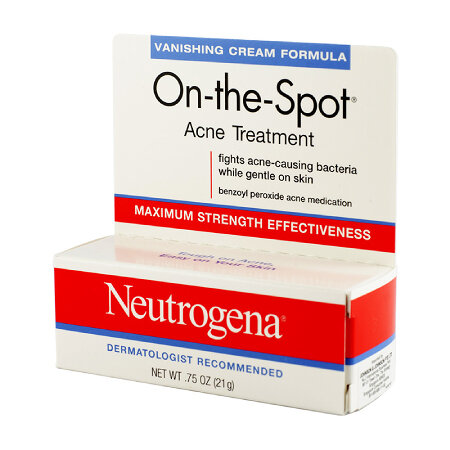 If you want something a little more powerful, this acne spot treatment cream contains 2.5% benzoyl peroxide. It's not as strong as derm-medicated acne treatments, but it does a good job of fighting acne-causing bacteria without irritating the skin.
Why it's great: It also has bentonite clay to gulp up excess sebum and impurities.
It's priced at SGD12.50 per 21ML at Guardian.
10. OXY 5 Lotion



We're capping off this list with a powerful yet budget-friendly option. OXY, an acne care brand, has this pimple cream formulated with 5% benzoyl peroxide. It's made for mild to moderate breakouts and should be used in moderation.
Why it's great: It also has great oil control and pore unclogging properties.
It's priced at SGD6.80 per 25ML at Watsons.
11. Lion PAIR Acne Cream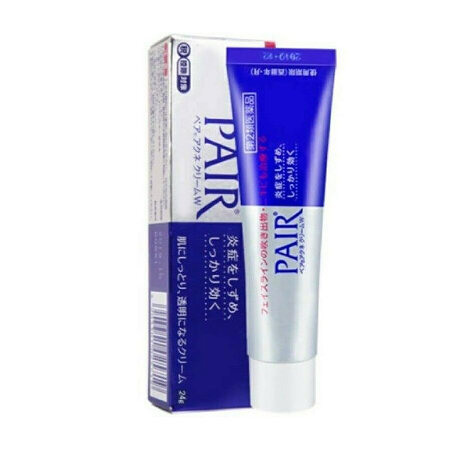 This Japanese acne treatment cream is designed to remove acne-causing bacteria and toxins as well as reduce itching, rashes, and redness. It's powered by anti-inflammatory ibuprofen piconol (IPPN) and anti-bacterial Isopropyl Methylphenol (IPMP), plus a blend of natural extracts, to solve your blemish woes at the root.
Why it's great: It's an alcohol-free formula, so it's not drying. It also has a lovely lavender scent.
It's priced at SGD32.46 per two 24G on Amazon.
12. Aprilskin Carrotene IPMP™ Clearing Solution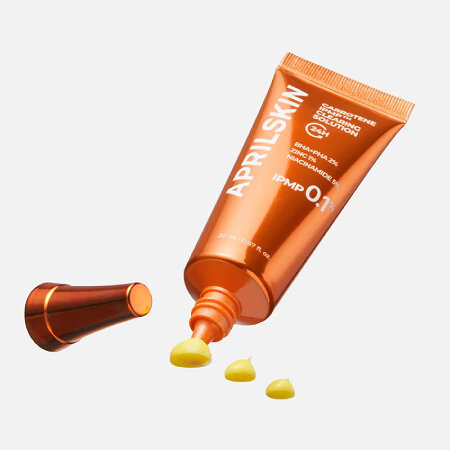 This acne-clearing solution is powered by the brand's Carrotene IPMP™, an antibacterial active ingredient that's unique to APRILSKIN. It soothes irritation caused by blemishes and clears them out in one go. Salicylic acid and polyhydroxy acid also help to decongest pores and prevent future breakouts.
Why it's great: Zinc oxide and niacinamide are also present to lighten acne marks.
It's priced at SGD30 per 20ML on the brand's website.
13. SOMEBYMI Super Miracle Spot All Kill Cream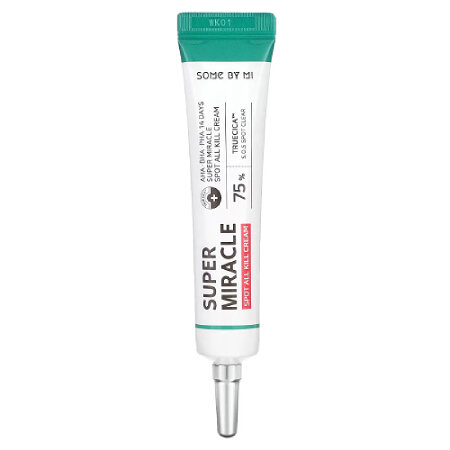 If you have sensitive skin, this Korean acne gel cream contains soothing TRUECICA™ (from centella asiatica) that will help you calm your skin down and strengthen its moisture barrier. It also has moisturising panthenol to hydrate your skin and speed up its recovery.
Why it's great: There's also AHA, BHA, and PHA that exfoliate the skin to prevent breakouts.
It's priced at SGD26.46 per 30ML on Shopee.
(Cover photo from: @aprilskin_global)
You can also add these serums for acne-prone skin to your regimen.
Comments, questions or feedback? Email us at [email protected].