Remember those characters on TV shows and films putting on thick creams on their faces and cucumber slices on their eyes? Those were definitely our introduction to leave-on cream masks. While they may have been a foreign concept then, they're now more of a special addition to our skincare routines. Whether it's your first time or you're looking for a new addition to your stash, we got you. Browse through our list of best leave-on cream masks that will help elevate your routine.
La Mer The Lifting and Firming Mask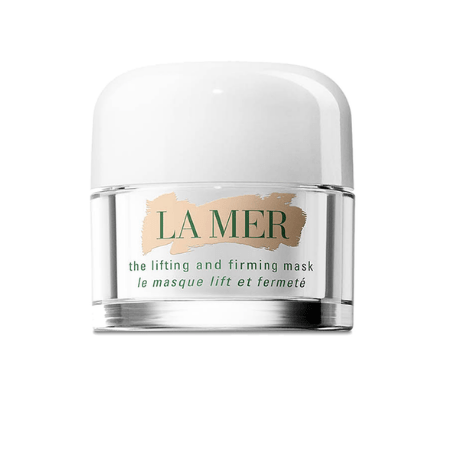 This La Mer mask is infused with 'serum-strength sculpting power' that effectively helps the skin go back to being toned and firm. It also has ingredients like soybean extract, eucalyptus, and sesame seed oil that are known for their anti-inflammatory properties and help retain skin moisture and increase collagen production for a healthier-looking glow. Get it
here
.
Skin Inc Deepsea Hydrating Mask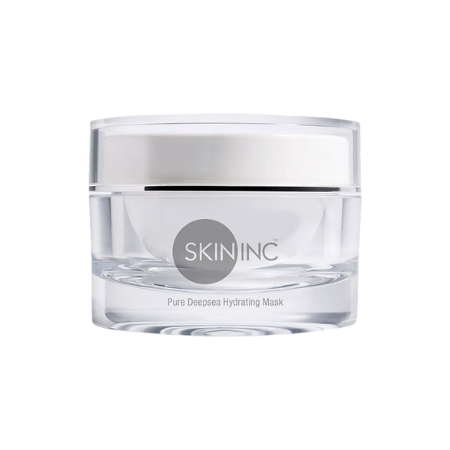 This mask combines the power of rich deepsea water from Japan and soybean extracts to gently but effectively clear the skin of impurities while keeping it fresh and hydrated with hyaluronic acid. The minerals found in the deepsea water also help repair and heal the skin from damage received from daily skin aggressors like UV exposure, dirt and pollutants and more. What more can you ask for?
Add it to cart
now.
Clinique Even Better Brighter Moisture Mask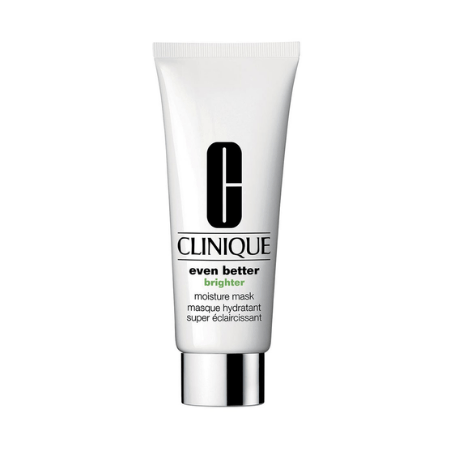 Dull skin and hyperpigmentation getting you down? This Clinique pick promises to deal with your worries by helping improve skin texture, neutralising oxidative damage that contributes to uneven skin tone, and shielding your skin from pollutants and free radicals with its mix of cucumber and apple fruit extract, algae extract, rice bran oil and other antioxidant-rich ingredients. Add it to your routine
here
.
Sephora Collection Vitamin Mask
Have specific skin issues you want to address? Or maybe you're in the mood for multi-masking? Either way, take your pick from these vitamin-enriched masks from Sephora and get started on that self-care mission. Go for Watermelon + Vitamin E for intense hydration, Matcha Tea + Vitamin H for sebum control, Grapefruit + Vitamin C for a brighter complexion, or Coconut Milk + B3 for reduced redness and overall skin-soothing. Get one or get all
here
.
Dior Capture Totale Dreamskin 1-Minute Mask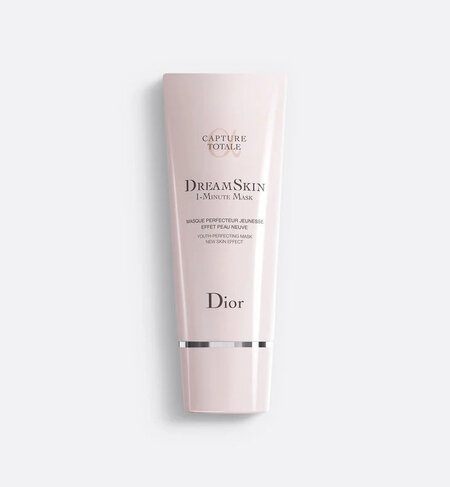 We've heard of makeup primers but a skincare primer? Intriguing, right? This pick from Dior is meant to serve as your pre-skincare ritual that gently exfoliates and preps the skin for the next steps of your routine. It also makes the skin look brighter and more radiant in just one minute of use. Experience the effects yourself by getting it
here
.
Clé De Peau Precious Gold Vitality Mask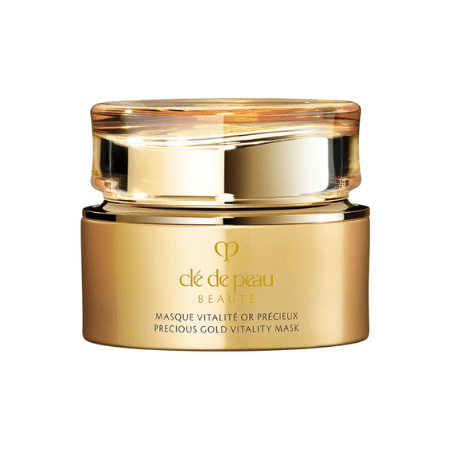 If you're willing to splurge, this luxurious 24K gold-infused mask from Clé De Peau is the one to try out. The highly potent antioxidants in the formula help target early signs of ageing and actively recharge the skin to restore its health from inside out. The skin looks visibly brighter, smoother, and revitalised even upon first use. P.S. The elegant gold tub will definitely elevate any vanity too. Get it
here
.
fresh Black Tea Instant Perfecting Mask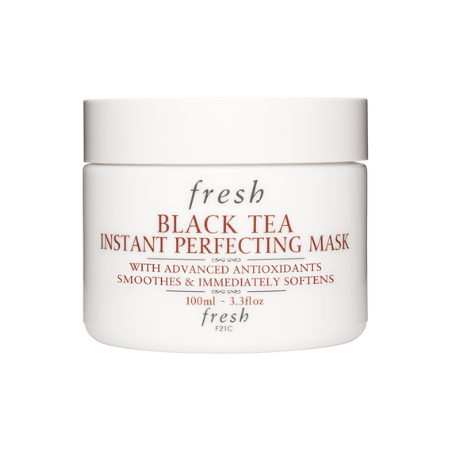 This cooling cream mask gives the skin a soothing tingling sensation upon application, signalling its magic at work. The combination of potent black tea complex, polysaccharides, and hyaluronic acid spheres in the formula effectively brings out your skin's lost softness and radiance even just after the first use. Treat your skin with this amazing concoction by getting it
here
.
Boscia Matcha Magic Super Antioxidant Mask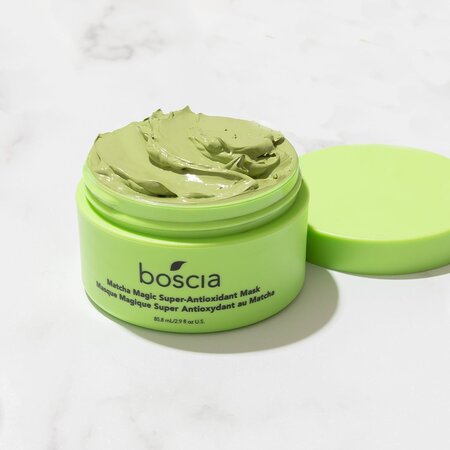 Revive tired-looking skin with this matcha-powered mask from Boscia. This pick is made from high-grade matcha that's packed with antioxidants that repair dull-looking skin, absorb excess sebum, and soothe the skin from damage caused by external aggressors. Give your skin the loving it deserves by getting a tub
here
.
Shiseido White Lucent Overnight Cream and Mask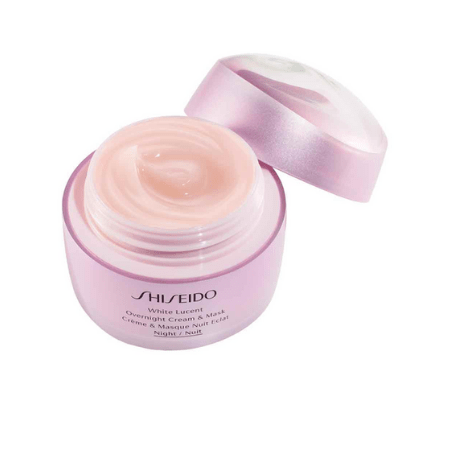 This mask, which is powered by ​​ReNeura Technology+™, helps fight back key signs of ageing with its advanced formulation. Matched with Sakura-Bright Complex that addresses hyperpigmentation and dull skin, this product will make your skin feel and look renewed. Get it
here
.
Kenzoki Hydration Flow Short Night Sleeping Mask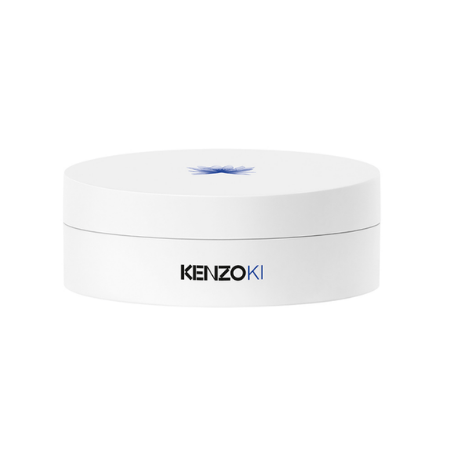 Sometimes, beauty sleep isn't enough. That's why this leave-on cream mask from Kenzoki is to your rescue. Its combination of sacred lotus flower water extract with medium and high molecular weight hyaluronic acids pumps your skin with moisture and strengthens your skin's moisture barrier. The result? Plumper, healthier-looking skin with results visible the next morning. Get it
here
.
Comments, questions or feedback? Email us at [email protected].