This article was first published on 6 August 2022.
Have you noticed dimples or uneven lines on your skin lately? That's cellulite — and yes, it's completely normal to have it especially as you age. While cellulite doesn't require medical attention at all (though it might indicate the need for a lifestyle or diet change), we totally understand if you want to get rid of it for that extra boost of confidence when flaunting your skin.


But first, what is cellulite and what causes it?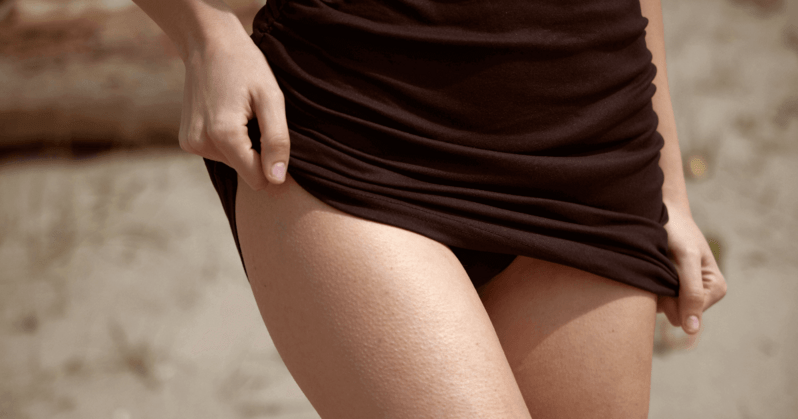 Cellulite is a
harmless skin condition
that often occurs around body areas that are most prone to natural fat growth. Areas often affected include, but are not limited to, your arms, thighs, abdomen, buttocks, and breasts. Cellulite is formed when fat cells push up against the skin, causing the muscle underneath the skin to stretch, leaving the skin with visible fissures.
Many factors contribute to cellulite, including hormones, ageing (since the skin loses its natural elasticity), and pregnancy. Lifestyle and diet practices that contribute to fat accumulation are also some of the most common causes. Cellulite appears on both men and women of all shapes, sizes, and ages. However, women are more prone to getting cellulite since women naturally develop fat in the areas mentioned earlier as soon as they hit puberty.
Cellulite can be dealt with naturally through weight loss, massages, and of course, skincare products.
Now that we've got the nerdy details out of the way, here are 8 cellulite creams to get in Singapore to help get rid of those skin dimples, stat!


1. Shiseido Advanced Body Creator Super Slimming Reducer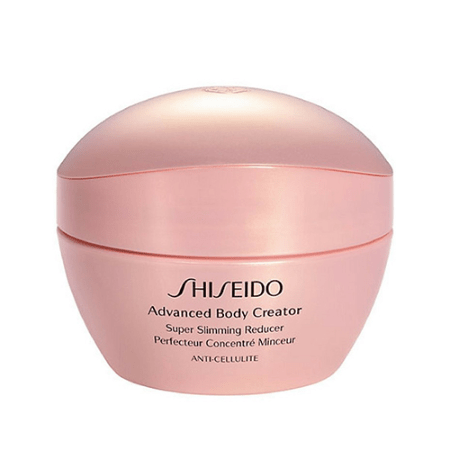 This cellulite cream uses caffeine complex and poria cocos extract to control fat cells from forming in your body area of choice. The product also promises better skin texture with continued use.
Another reason to love it: The product is also infused with an amazing citrus and spice blend that gives it its amazing scent, giving you a sensorial treat as you apply it post-bath.
Get it at Shopee for SGD110 per 200ML.


2. Clarins Body Firming Extra-Firming Gel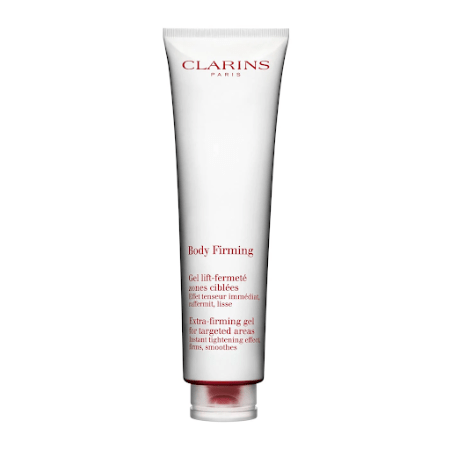 This rich cellulite cream infused with butterbur extract helps restore the skin's elasticity, leaving it looking firmer and more toned. It also leaves the skin soft and supple and can be used as a day or night body moisturiser.
Another reason to love it: The product also contains aloe vera which soothes the skin and prevents signs of inflammation and irritation.
Get it on Clarins' official website for SGD85 per 150ML.
3. Palmer's Firming Butter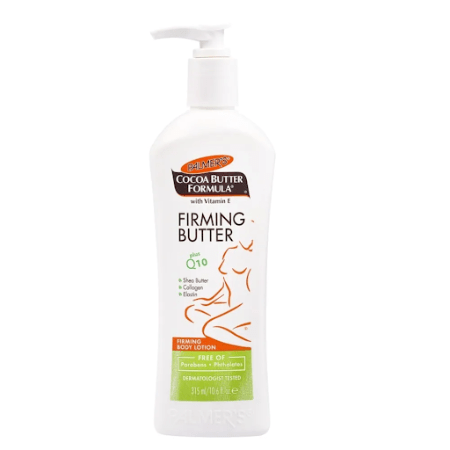 This cellulite cream is powered by cocoa butter, collagen, elastin, and shea butter that help restore the skin's firmness and smooth texture. It also has ginseng and chamomile extract that promotes good blood circulation, allowing the skin to burn unwanted fat better.
Another reason to love it: This firming butter also has co-enzyme Q10, an antioxidant that helps repair and revitalise skin from external stressors.
Get it at Watsons for SGD21.20 per 315ML.


4. Bottega Verde Dead Sea Anti-Cellulite Mud Cream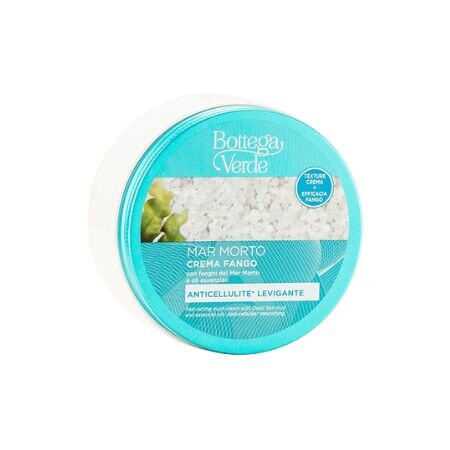 This product combines Dead Sea mud with caffeine to give the skin a firmer, more sculpted appearance. It also helps deal with skin dullness and dryness and leaves the skin looking energised and more radiant.
Another reason to love it: This anti-cellulite product also smells divine, leaving your skin with a fresh scent that lingers all day without being too overwhelming.
Get it at Robinsons for SGD52.90 per 200ML.


5. NIVEA Q10Plus Firming Body Lotion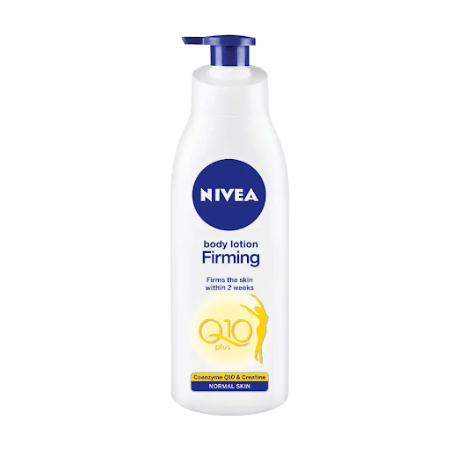 This creamy lotion helps stimulate cell renewal with the use of the antioxidant Q10 coenzyme. This leaves the skin feeling softer, firmer, and smoother, with visible results within two weeks.
Another reason to love it: This product also boosts the skin's natural radiance and deals with uneven skin tone and skin texture.
Get it at Watsons for SGD19.90 per 400ML.
6. Lierac Body-Slim Cryoactive Concentrate Embedded Cellulite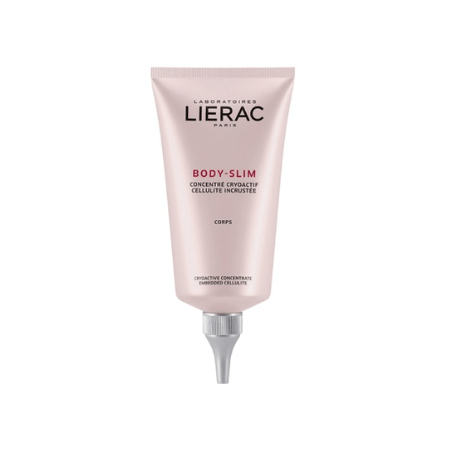 This product uses an active caffeine complex to help control and burn excess fat cells that cause the skin to stretch and form cellulite. It also repairs the skin from underneath to lessen the appearance of stretch marks and address skin dimples.
Another reason to love it: This also has an instant cooling effect that not only gives the skin immediate relief but also tones up the skin immediately after application.
Get it at ZALORA for SGD78 per 150ML.


7. Rosken Whitening And Firming Cream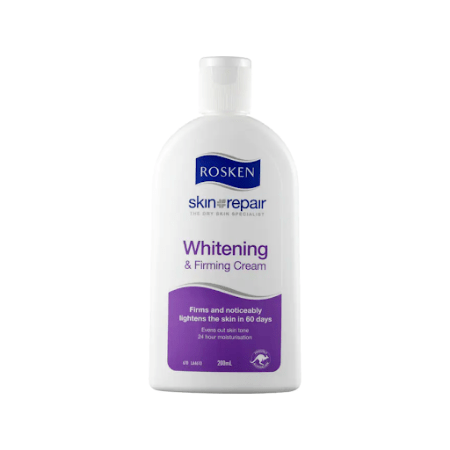 Say goodbye to uneven skin tone and texture with this product in your beauty routine. Enriched with sweet almond oil, this firming cream also stimulates cell repair and regeneration to restore the skin's natural health and firmness.
Another reason to love it: This pick also boosts the skin's natural hydration and helps retain moisture throughout the day.
Get it at Watsons for SGD18.90 per 200ML.
8. Paula's Choice Retinol Skin-Smoothing Body Treatment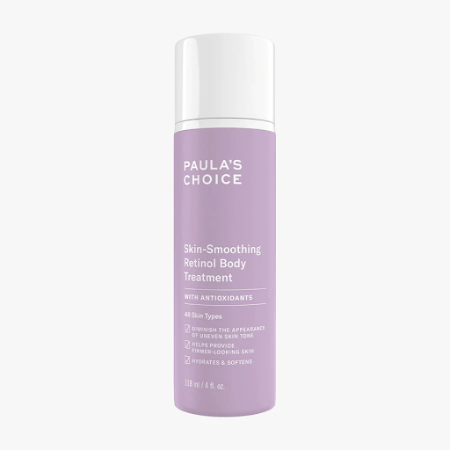 This product combines specialised retinol complex and potent antioxidants from evening primrose oil and shea butter to create a powerful skin toning and smoothening formula. The retinol also helps reduce early signs of ageing like loose skin and wrinkling.
Another reason to love it: This cellulite treatment is quick-absorbing and lightweight, while still keeping your skin soft and bouncy throughout the day.
Get it on Paula's Choice's website for SGD48 per 118ML.


9. Peter Thomas Roth PRO Strength Stretch Mark Cream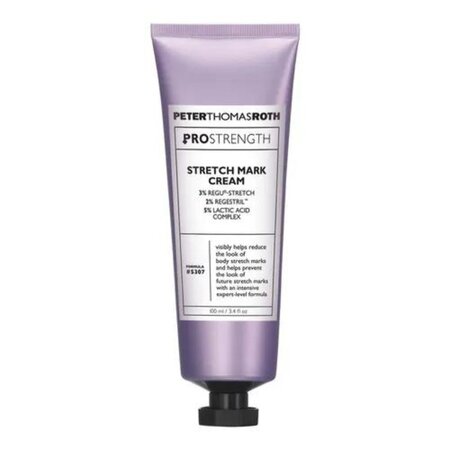 This cream helps deal with stretch marks and cellulite with the help of lactic acid, Regu®-Stretch.†, and Regestril™.‡. These ingredients also help prevent future stretch marks and cellulite from forming, keeping the skin firm and free from signs of premature ageing.
Another reason to love it: The product is also infused with shea butter, cocoa butter, avocado oil, and ceramide NP which helps with skin moisture retention and overall improved skin texture.
Get it at Sephora for SGD89 per 100ML.
Pair your anti-cellulite products with a good workout by checking out these HIIT gyms in Singapore.
Comments, questions or feedback? Email us at [email protected].