Working out isn't just lifting heavy weights and calling it a day. There are lots of things to consider before and after each session. We're sure you already have your dos and don'ts down pat, but did you know that there's something you absolutely must do after your workout? Cleansing your hair and scalp properly.

Sweat from working out can
clog your hair follicles
, which can then lead to irritation. So make sure you not only have happy hormones from your workout but also happy hair and scalp from your new routine. Do it with the
PHS HAIRSCIENCE ADV Purify range
.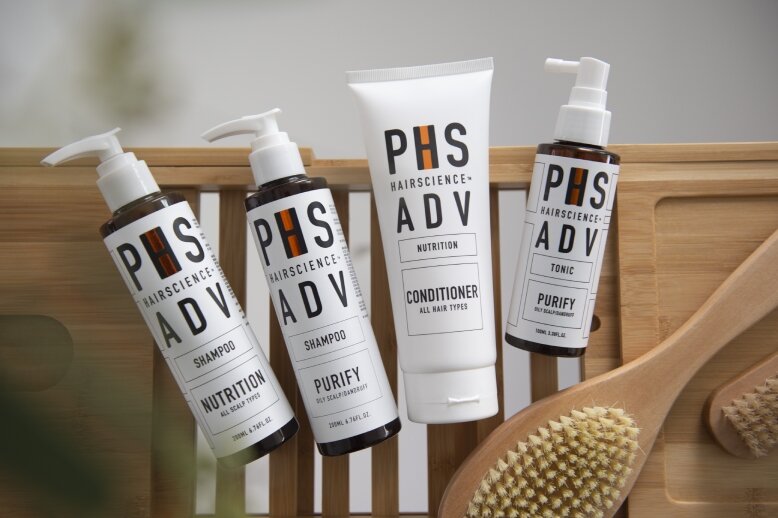 Each product is made with botanical essences and does not contain potentially harmful ingredients such as parabens, mineral oils and benzophenone. Made by experts using bioscience-based components, each is formulated to be highly concentrated and effective, giving you faster results. Ready to learn more about your new routine? Read on.
Double cleanse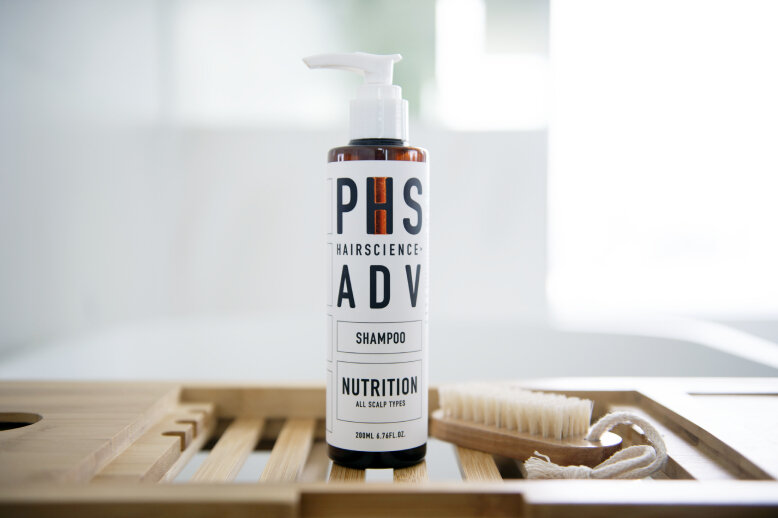 Yes, it's not just for your facial skin; it's also great for post-gym hair care. Double cleansing ensures there are no unwanted particles on your scalp and hair — from dirt to dandruff flakes to excess oil. Start off your routine with the
PHS HAIRSCIENCE ADV Nutrition Shampoo
. This first step effectively cleanses dirt and sebum from the scalp and hair while strengthening the scalp's defence against oxidative damage and inflammation. It contains Patent 5 Complex that promotes a healthy scalp, Rice Stem Cells that are great for cleansing and promoting blood circulation on the scalp, and Purslane extract which is great at moisturising.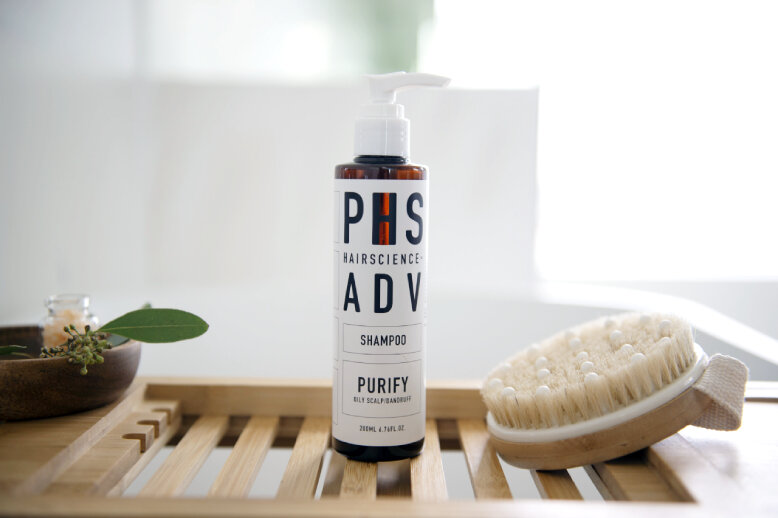 Follow it up with the
PHS HAIRSCIENCE ADV Purify Shampoo
for a soothing finish to your cleansing routine. This shampoo is enriched with Ribwort Plantain extract which is great at calming itchiness and Salicylic Acid that removes sebum and dandruff flakes. The result? Thoroughly cleansed scalp and hair with no dryness or irritation.
Moisturise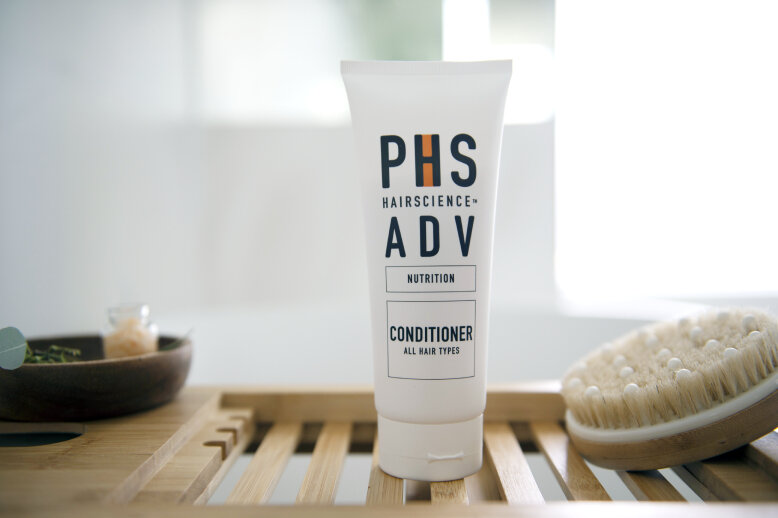 Get rid of tangles from all the movement you've made during your workout and make sure you include moisture in your post-gym hair care routine to keep your tresses smooth and easy to manage. The
PHS HAIRSCIENCE ADV Nutrition Conditioner
is great for this because it doesn't only hydrate the hair, leaving it feeling and looking silky, shiny and soft, but it also helps to reconstruct ruffled hair cuticles for tangle-free tresses. It contains Tomato Stem Cells that replenishes lost hair moisture and improves the hair's resilience, as well as Hydrolised Keratin that reduces breakage and split ends.
Treat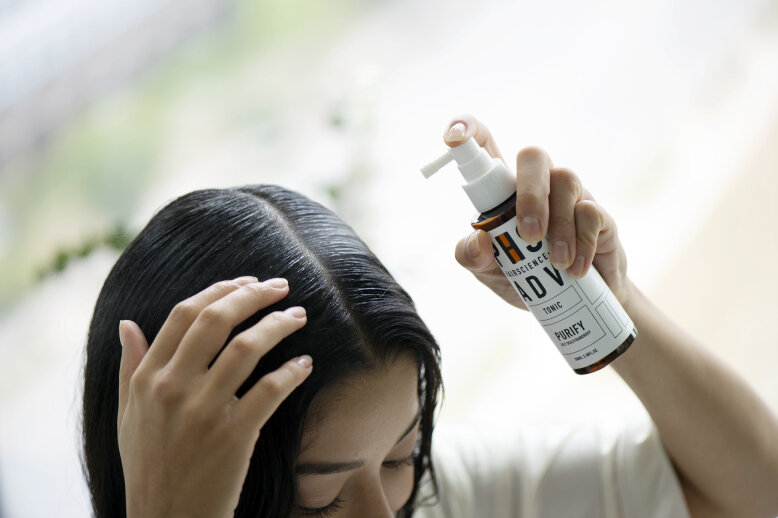 You've worked hard — your hair included — so it's only fitting to get a treat. Add a purifying boost to your hair with the
PHS HAIRSCIENCE ADV Purify Tonic
. This rebalancing scalp tonic is great for preventing greasiness on the scalp and eliminating bacteria and microorganisms that may lead to dandruff. It also has Lotus Stem Cells that heal and strengthen the hair follicles, Polygonum Multiflorum Root extract which is a great anti-inflammatory ingredient, and Licorice Root extract that prevents odour. On top of that, it soothes and calms the scalp — no itching even after sweating.
Happy hormones from your sweat sesh and happy hair and scalp from PHS HAIRSCIENCE? Sounds like a good combination for good days.
Work on your hair after working on your fitness. Get the PHS HAIRSCIENCE ADV Purify range here.
Comments, questions or feedback? Email us at [email protected].