We're close to saying so long to overcast days with a trickle of rain here and there. The wet season is about to come to an end, giving us hope for brighter days ahead. But don't let your days be the only ones getting an oomph and glow — brighten up your complexion as you face new adventures with the help of South Korean beauty brand Huxley's routine.

Live Brightly Ever After with the Huxley Essence
It's no secret that pollution dampens everyone's spirit. Thick, grey smoke? No, thanks. But aside from its possible bad effects on our respiratory health, it also poses a threat to our skin's radiance. Counter it with the help of the
Huxley Essence; Brightly Ever After
. It's a brightening milky essence that protects the skin from pollution — thanks to Odeetox, an anti-pollution ingredient that also inhibits melanin production —while making it more radiant with the help of glutathione that improves skin tone and Prickly Pear Seed Oil that moisturises and nourishes with its high antioxidant content.
Have a Glow Awakening with the Huxley Cream
Give a new meaning to the colloquial statement "I woke up like this" by starting your day with a brighter look in the mirror. With the help of the
Huxley Cream; Glow Awakening
that moisturises the skin and gives it lustre, you'll find it easy to have supple skin that glows. It also contains Bisabolol and SC-glucan that soothe and regenerate the skin and Niacinamide for a brightening effect.
Bask in Glow & Brightness with the Huxley Mask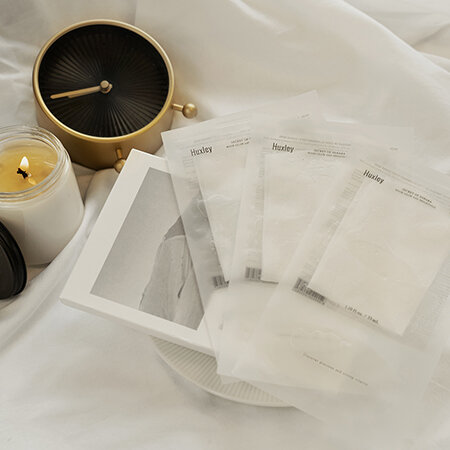 Aside from the therapeutic feeling of indulging in a sheet mask, its material also prevents the beneficial ingredients from evaporating, according to a
study
at the Tehran University of Medical Sciences. Envelop your skin with the brightening and protecting goodness of the
Huxley Mask; Glow and Brightness
. The goodness of Its hydrating milky essence packed with antioxidant-rich cactus extract is delivered through the help of a microfibre sheet that lays perfectly on top of the skin for maximum absorption. It also features a unique PE-Tech technology that makes the essence feel light and refreshing despite containing prickly pear seed oil — an antioxidant- and Vitamin E-rich moisturising oil that smoothes and brightens the skin.
Stay Sun Safe with the Huxley Sun Cream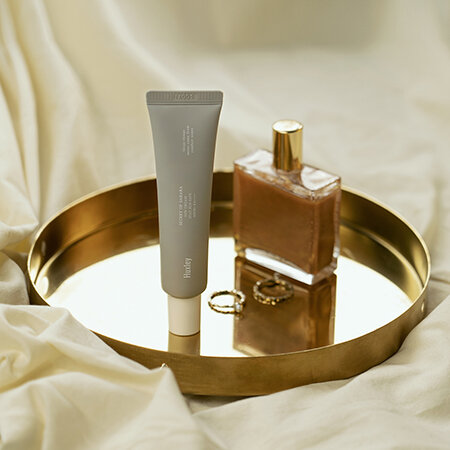 Make sure all your hard work is not going to waste by sealing in the goodness of the actives in your skincare products through good sun protection. Protect your skin gently with the help of the
Huxley Sun Cream; Stay Sun Safe SPF 50+ PA++++
, a light non-greasy cream that's also packed with low hazard ingredients rated by
EWG Skin Deep
, a database of products and ingredients that protect from hazardous chemicals in personal care products. It also has Defensil that soothes the skin and minimises irritation, and Sepicalm that reduces UV-induced irritation — making it a multi-use product you'll enjoy.
Comments, questions or feedback? Email us at [email protected].