Know someone who uses Fresh products? We're sure you do. The brand and its iconic products are loved by beauty experts, skincare enthusiasts and casual consumers. Not to mention that it does so many cool things with artists and other personalities such as releasing merch that go so well with the brand's well-loved products, like a limited-edition water bottle made in collaboration with Singaporean artist
@RRILEY
— more on that later.
And, of course, you can count us amongst fans of the brand.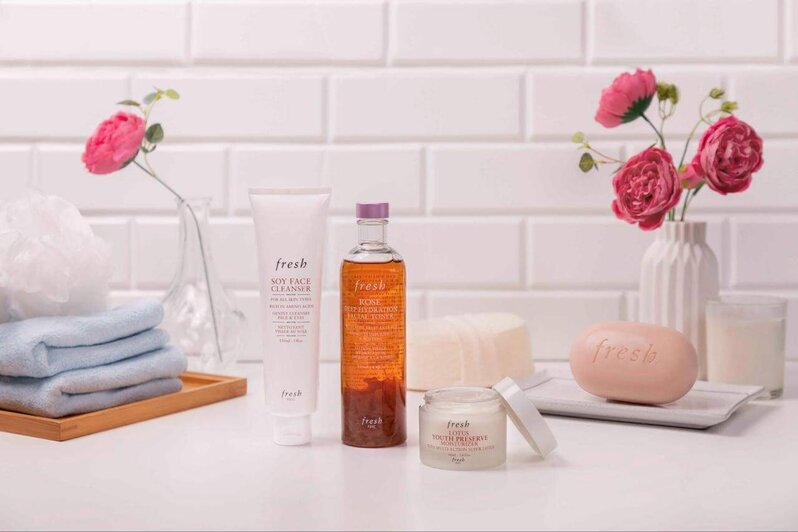 As women who love learning (and nerding) about beauty products, we feverishly await news about new releases and put them under stringent testing when we get a hold of them. As far as Fresh goes, we already have must-haves that can be considered holy-grail status in our books.
Our all-time Fresh favourites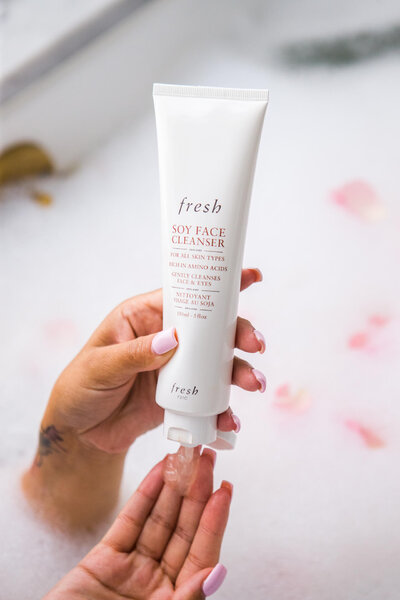 For Editor and Head of Content Becks, it's the
Fresh Soy Face Cleanser
. Despite this cleanser's extra-gentle formula, it does heavy lifting when it comes to whisking away impurities, dirt, and makeup from the skin. This pH-balanced cleanser also tones, soothes and softens the skin. ​​
"The Soy Cleanser is my ultimate cleansing staple — the one that I will always fall back on if all else fails. It is rich in amino acids (natural moisturising factors for the skin), which leaves my skin always feeling clean, but never dry," Becks shared.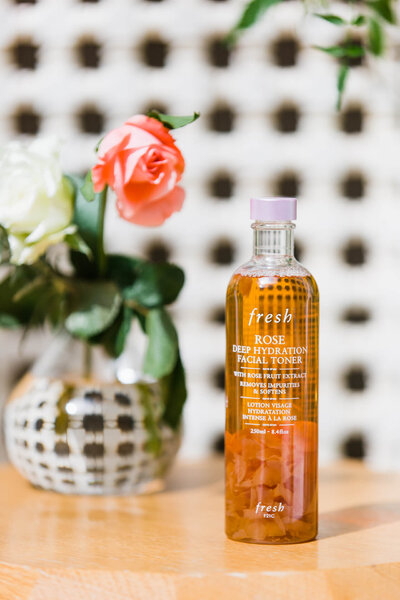 As someone who needs skin hydration, Deputy Editor Jordianne favours the
Fresh Rose Deep Hydration Toner
. This alcohol-free toner doesn't only hydrate with its nourishing rose flower oil but also soothes with rose water and retains moisture with angelica leaf extract and hyaluronic acid.
"I see my skincare routine as a ritual and the Rose Deep Hydration Toner is one of my favourite skin potions. This liquid gold not only hydrates my perpetually dry skin but also helps to minimise the appearance of my pores — a multitasking must-have," Jordianne gushed.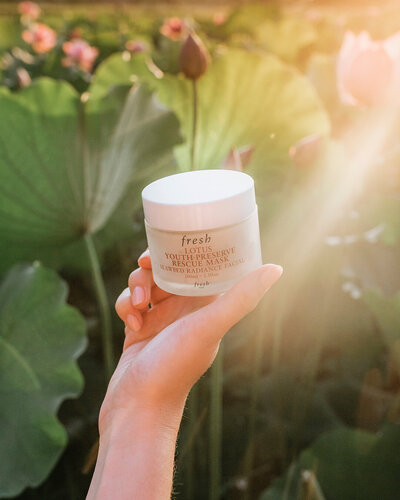 For Beauty Writer Alyana, who is in her mid-20s, staying ahead of the curve and tackling signs of skin ageing before they even appear is a must. This is why she loves the
Fresh Lotus Antioxidant Daily Moisturizer
. Power-packed with antioxidant-rich Super Lotus, this lightweight moisturiser not only prevents signs of skin ageing but also gives the skin a boost of radiance.
"I tend to gravitate towards lightweight gel-cream moisturisers since I have oily-combo skin. I can always trust the Lotus Youth Preserve Cream, with its light formula and anti-ageing ingredients, to leave my skin feeling hydrated and soft without the heavy, sticky residue that I so dislike," Alyana shared.
Celebrating 30 years with 30 commitments
Those are only three among the many fan-favourite products Fresh has released in the last 30 years. Yes, you read that right — Fresh is celebrating its 30th anniversary this year. and it's working on being "Fresh Forever" with 30 commitments to the people, planet and products. This includes working responsibly with communities for the ingredients used in the products, as well as addressing climate action, and utilising eco-packaging.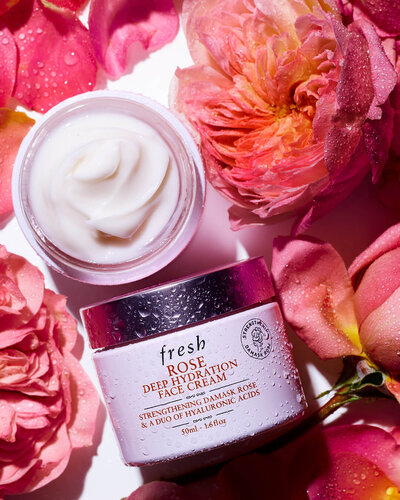 Fresh has already taken a step forward with these initiatives, particularly in the use of responsibly sourced ingredients. For instance, the
Rose Deep Hydration Face Cream
contains Damask rose extract that is sourced from Rose Valley, Bulgaria, using only water as a solvent. This also improves the efficacy of the product to hydrate your skin in three ways: it strengthens the skin barrier with damask rose extract, which helps to attract and lock in moisture; it instantly and deeply hydrates the skin with the help of its high and low molecular weight hyaluronic acid that penetrates into the layers of the epidermis; it delivers continuous hydration with its time-release technology.
Celebrate with Fresh
Along with these initiatives, Fresh is celebrating its 30th anniversary (as they should for such a feat!) in many exciting ways.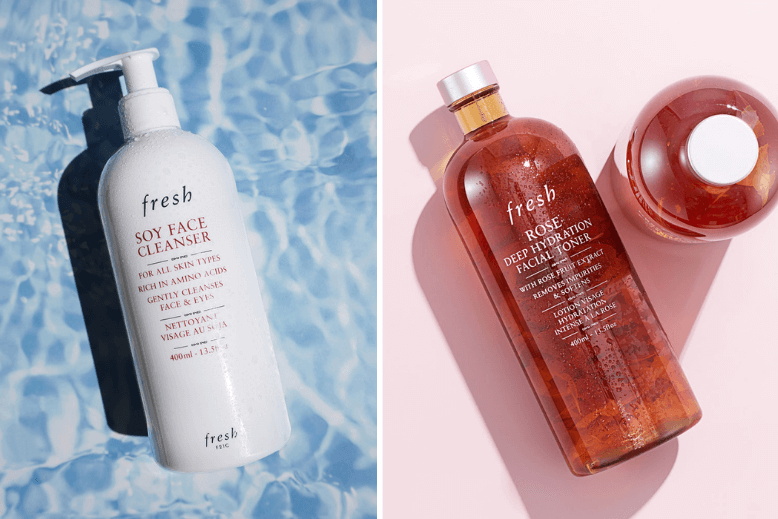 First up: our favourites — in jumbo sizes. We're eagerly awaiting the release of the iconic
Soy Face Cleanser and Rose Deep Hydration Facial Toner in limited-edition 400ML jumbo sizes
later this month.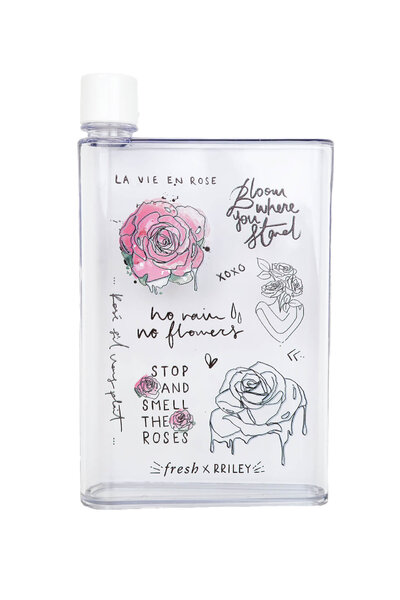 We hinted at this earlier! The brand is also collaborating with artist
@RRILEY
on an artwork inspired by Fresh Roses, which will be featured on a limited-edition water bottle. You can get your hands on the
Fresh x @RRILEY Water Bottle
exclusively at Sephora and
Sephora.sg
with a minimum spend of SGD120.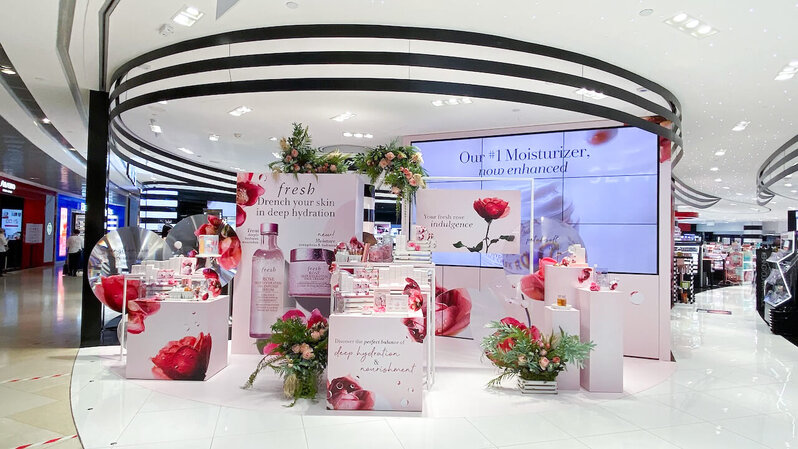 Join in the fun and get to learn more about Fresh's fan-favourite offerings at the
Fresh Rose Indulgence Pop-up
at Sephora ION until 1 September.
Ready to discover fresh ways to love your skin more with Fresh? We definitely are.
Feelin' Fresh?
Try it for the first time or stock up on your favourite Fresh Rose products. Simply flash this article at the Fresh Rose Indulgence Pop-up at Sephora ION between today and 1 September and you'll be treated to a three-piece Rose Indulgence Kit*
Comments, questions or feedback? Email us at [email protected].