A month after revealing its list of the most influential companies, Time Magazine is back again with arguably the publication's most anticipated feature — The 100 Most Influential People of 2022. True to its name, among those who snagged a spot on the list are personas who often hit the headlines such as Euphoria and Dune star Zendaya, veteran actress Michelle Yeoh, Olympic gold medalist freestyle skier Eileen Gu and Shang-Chi and the Legend of the Ten Rings lead Simu Liu.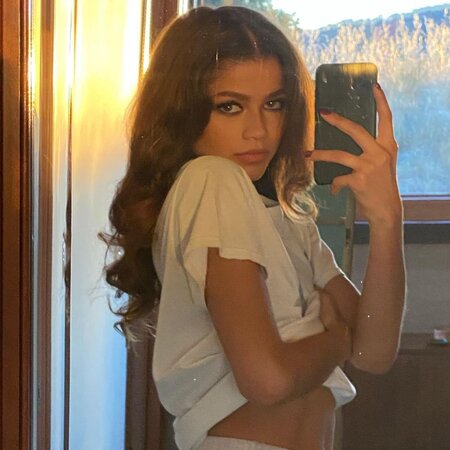 Who else landed Time 100 Most Influential People of 2022?
The Time 100 Most Influential People of 2022 list features six categories: Artists, Innovators, Titans, Leaders, Icons, and Pioneers.
Joining Simu Liu in the Artist category are Andrew Garfield and Sarah Jessica Parker (both of whom recently reprised their most recognisable roles as Spiderman in Marvel's Spiderman: No Way Home and Carrie Bradshaw in Sex In The City's spinoff And Just Like That) and Jeremy Strong who was applauded for his performance in Succession's latest season.
As for the Innovators category, along with Zendaya, Jojo Rabbit director Taika Waititi also made the list.
Industry trailblazers such as Squid Game creator Hwang Dong-hyuk and Normal People author Sally Rooney got recognised and included in the Innovators list.
Other familiar names that landed on Time 100 Most Influential People of 2022 are singer Adele and actress Issa Rae (Icons category), and basketball player Candace Parker (Pioneers category). Two of the most talked-about presidents, Ukraine's Volodymyr Zelensky and Russia's Vladimir Putin, whose countries are currently at war with each other, are also both included in the list.
How Time choose who to feature in the 100 Most Influential People of 2022
Time Magazine explains that their main barometer for who will be included in the 100 Most Influential People of 2022 is — surprise, surprise — influence. "Who shaped the year? Who stood up? Who stood out?" are some of the questions the publication asks themselves when deciding who to feature.
Check out the complete list of Time Magazine's 100 Most Influential People of 2022 here.

What do you think of the list?
(Cover photo from: @zendaya)
Next, learn more about BTS' big record-breaking win at the BBMAs.
Comments, questions or feedback? Email us at [email protected].