The K-pop group that debuted 15 years ago is looking as fresh as ever. SHINee's back and is launching a three-night concert, comebacks, and more in 2023!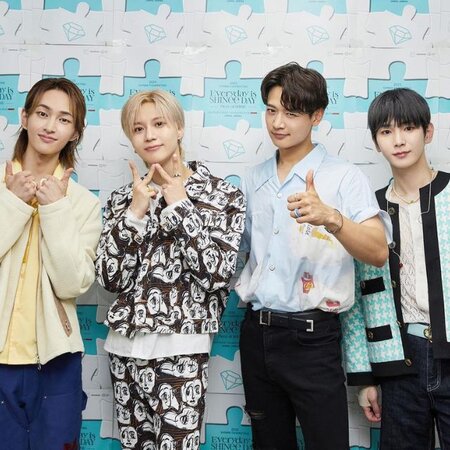 SHINee: members, best songs
SHINee comprises members Onew, Key,
Minho
, Taemin, and Jonghyun (who sadly passed away in 2017). They're known for being electrifying performers, for their experimental sound, their colourful fashion, and more. Since the group's youngest member Taemin has finished his mandatory military service, the members can freely plan out an exciting 2023 for SHAWOLs AKA SHINee World (the group's fans).
Some of the group's beloved and catchy songs include their debut song '
Replay
' (2008), the earworm '
Ring Ding Dong
' (2009), '
Lucifer
' (2010), '
Sherlock (Clue + Note)
' (2012), '
View
' (2015), and more.
SHINee fan meeting, comeback schedule
The group has recently held a two-day fan meeting at the Jamsil Arena in Seoul for their Korean fans which marked the group's first activity after the release of
Don't Call Me
and its repackaged version
Atlantis
in 2021. Aside from the fan meeting, the group also dropped the captivating dance practice video of
'Don't Call Me'
as a gift for the fans. You can check it out below.
What else is in store for the group this year? The group will be releasing an album which will reportedly allow the members to explore new music genres which they have not tried before. Taemin also revealed during their fan meeting that their upcoming album won't be their only comeback, so stay tuned for more details.
And from 23 to 25 June, SHINee will be holding a three-night concert at Seoul's KSPO Dome.
The group has had a wonderful career only some boy groups could dream of, and we're wishing them all the best in the years to come.

(Cover photo from: @shinee)

Comments, questions or feedback? Email us at [email protected].