How has your week been? If it's been a meaningful and productive one, give yourself a pat on the back. If it's been a trying one, keep your chin up and press on! You got this. Now, before we officially wind down for the weekend, catch up on this week's latest happenings with our Insider Roundup, featuring exciting announcements from Selena Gomez's Rare Beauty, Disney Studios, Danish skincare brand Ole Henriksen, Tod's, Lululemon and Dior Beauty. In need of a pick-me-up? Consider streaming BTS' viral new hit, Butter. All the details of these ahead!
Rare Beauty is coming to Singapore, Malaysia, the Philippines & more
Singer Selena Gomez took to Instagram last evening to reveal that her makeup brand, Rare Beauty, will be available in approximately two dozen countries, including Singapore, Malaysia and the Philippines via Sephora in the upcoming months. Since its launch in the United States, Canada and Mexico in September 2020, the inclusive beauty brand has garnered plenty of love from beauty influencers and has been touted as "one of the best celebrity collections so far." What are your thoughts on celebrity-founded beauty brands?
BTS drops MV for second all-English single, Butter
Nine months after releasing the chart-topping hit Dynamite, which earned them their first-ever Grammy nomination, BTS has unveiled the official music video for its second all-English single, Butter on YouTube. The three-minute film has already received over 38 million views as of writing. BTS is set to debut their TV performance of Butter at the 2021 Billboard Awards, which will take place this Sunday, 23 May.

Lululemon launches limited-edition Earth Dye collection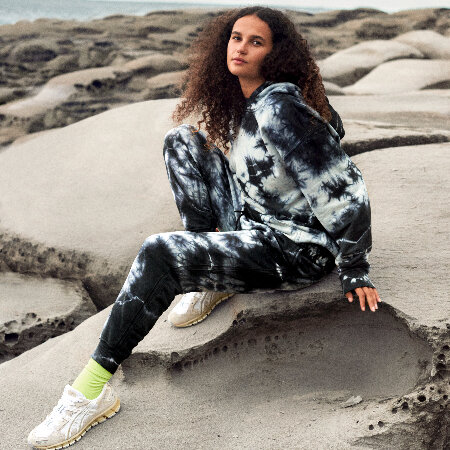 In light of World Environment Day on 5 June, the Vancouver-founded athletic apparel brand has launched its limited-edition Earth Dye collection that is made with lower-impact, earth-friendly dyes from upcycled plant waste. Inspired by the colours and textures found in natural landscapes, the collection features tie-dye prints in muted, earthy tones. Prices start from SGD72/~USD54, with selected colourways available at lululemon stores in Singapore and online at lululemon.com.
Tod's appoints Chinese actor Xiao Zhan as brand ambassador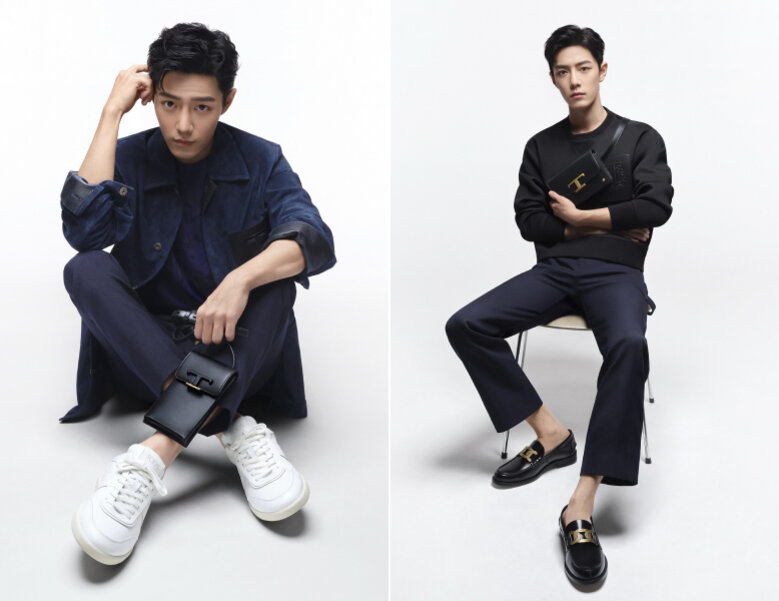 Italian luxury brand Tod's has appointed Chinese actor Xiao Zhan as its latest male brand ambassador, saying that the 29-year-old "perfectly combines Italian style and tradition with the spirit and charm of Chinese's new generation." To celebrate his ambassadorship, the brand's Creative Director Walter Chiappioni designed a selection of new, limited-edition items for the actor, which includes the T Timeless belt bag in a sleek black colourway.
Following the announcement just a day ago, the product is already reportedly sold out in several countries, including in the United States, Japan and Australia. For the uninitiated, Xiao Zhan rose to popularity after starring as Wei Wuxian in the popular Chinese drama, The Untamed, opposite fellow popular Chinese actor and dancer Wang Yi Bo.

Dior introduces new shades; reinvents formula for its Lip Glow range
Dior's colour-enhancing lip balm has been reinvented. The formula is composed of 97 per cent natural-organic ingredients and enriched with cherry oil to deliver long-lasting hydrating action and continuous glow. Priced at SGD52/~USD39 each, the range includes three new shades: Cherry 015, a gourmet red hue, Seoul Scarlet 025, a vibrant red shade that's often worn by BLACKPINK member Jisoo, and Universal Clear 000, which is designed for both men and women. The Lip Glow range is available at all Dior Beauty boutiques and counters in Singapore and online at Sephora.sg and Tangs.com.
Disney announces 'Hocus Pocus 2' to arrive in 2022
There's plenty for us to look forward to in terms of re-visiting our favourite movies and films from the '90s, such as the Friends reunion special that'll stream on 27 May on HBO Max and Disney's Cruella, which will be available via Disney Plus on 28 May. To add to this exciting list, Walt Disney Studios revealed last night that the sequel of Hocus Pocus will arrive on Disney Plus in Fall 2022.
Starring Sarah Jessica Parker, Bette Midler and Kathy Najimy, who will reprise their roles as the trio of witches in the sequel titled Hocus Pocus 2, the film will revolve around "three young women who accidentally bring the witches back to modern-day Salem and must figure out how to stop the child-hungry witches from wrecking a new kind of havoc on the world."
Ole Henriksen launches Cold Plunge Pore Remedy Moisturiser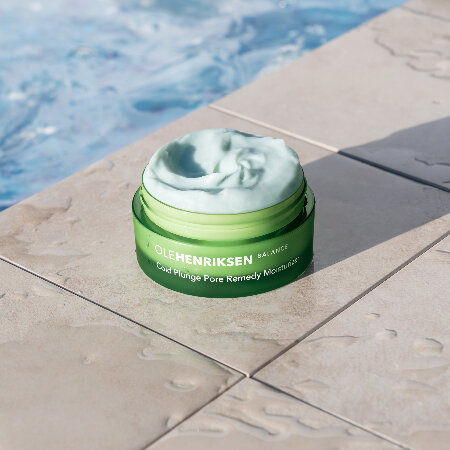 Shortly after making its debut in Southeast Asia last month, Danish skincare brand Ole Henriksen has launched its bestselling Cold Plunge Pore Remedy Moisturiser via Sephora. It's designed for users with oily to combination skin and is formulated with BHA (beta hydroxy acid) and LHA (lipo hydroxy acid) to not only help hydrate, control shine and reduce the appearance of pores, but also smooth uneven skin texture and target the look of fine lines, wrinkles and dark spots.
The product is priced at SGD68/MYR201/PHP2,730 for 50ML and is now available on Sephora online, including Singapore, Malaysia and the Philippines.
What are your plans for the weekend?
(Cover photo from: @rarebeauty)
Curious about all the hype that's surrounding Fashion NFTs? We have all the deets here.

Comments, questions or feedback? Email us at [email protected].