Museum of Ice Cream Singapore (MOIC) is set to introduce its new 'Night at the Museum' experience on 1 February in an effort to spark intimate conversations among couples and friends.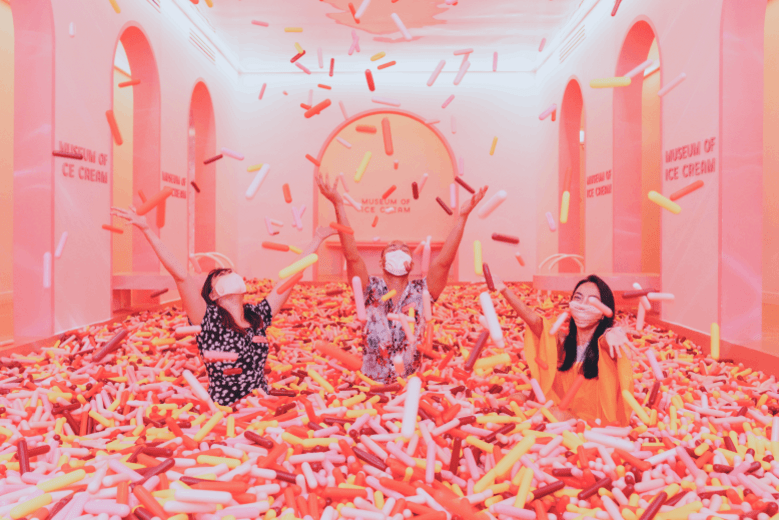 MOIC's daytime experiences focus more on family-friendly features. Meanwhile, this new evening experience will provide guests with a series of activities to help them forge deeper connections with one another and, of course, the opportunity to enjoy beverages at the museum's alfresco bar.
The experience includes two activities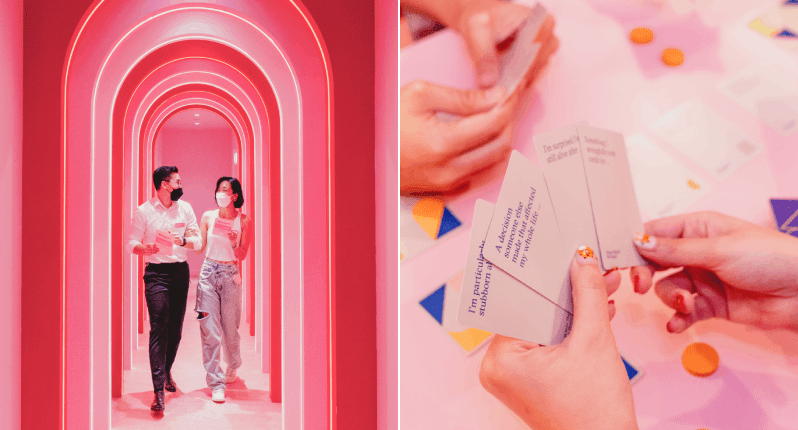 One of the key activities of this experience is called Cone-nection Cube. It contains a series of quests that guests are to complete as they open up to one another, connect and form fond memories. Those who successfully complete this activity will be able to enjoy a celebratory sprinkle shot at the museum's alfresco bar. They are also welcome to indulge in a Hendrick's Lunar Gin cocktail or mocktail at the museum's Scream's Diner.
The next activity on the list is a card game titled, Where Should We Begin - A Game of Stories. The game aims to spark "safe and intimate self-disclosure" and is designed by psychotherapist and New York Times bestselling author Esther Perel. Guests will receive cards from the game as they visit the 14 themed installations within the space.
How to participate in the 'Night at the Museum' experience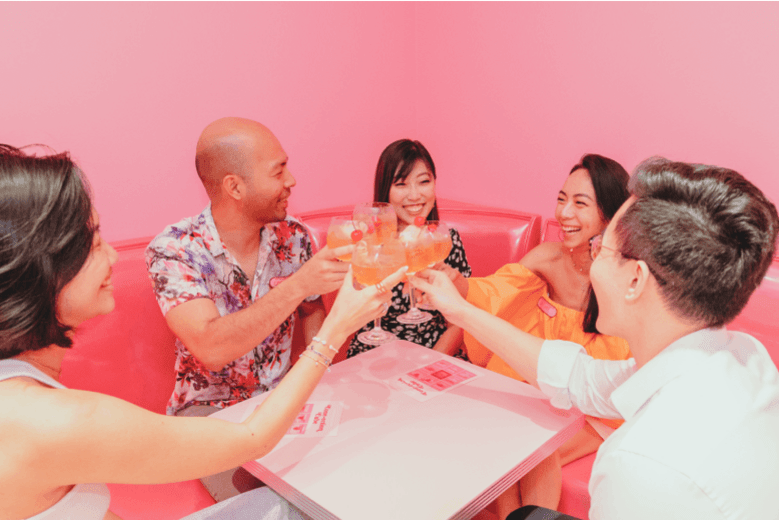 Ready to invite your besties or your bae for this evening experience? Limited tickets are now available here, with prices starting from SGD48 per person.
The experience commences on 1 February at 6PM. Apart from the first week of Chinese New Year, the experience will open from Thursdays to Sundays at 6PM and the latest admission time is 8PM. Each experience takes 60 to 90 minutes and will come with a Hendrick's Lunar cocktail and unlimited sweet treats.
In the mood for love? Doll up for your hot date with these 10 Valentines-inspired makeup products.

Comments, questions or feedback? Email us at [email protected].