Think things could use a little brightening up? Worry not. i Light Singapore is coming to literally light up your world! Stunning and meaningful light art installations will be placed at Marina Bay. These are not just your typical instagrammable pop-up exhibitions. Each piece goes beyond pleasing aesthetics and aims to give fresh perspectives and spark conversations about society and the world at large.
i Light Singapore artworks you can expect
The theme for i Light Singapore 2022 is called Spark of Light and it spotlights the trendy colour violet. The hue was chosen because it's said to signify the "awakening of senses akin to the spark of an idea in one's mind" — which reminds us of 2022 Pantone Colour of the Year, Very Peri.
There will be 20 artworks made by artists from 14 countries featured. Among them is the MOTHEREARTH ClimateChange Data Sculpture by Turkish new media studio Ouchhh. Despite its name, the artwork is not a sculpture but a video projection that will be showcased on the façade of the ArtScience Museum. It will use artificial intelligence and machine learning algorithms to get publicly available environmental data and transform them into a visual treat comprising moving lights, colours and sounds while also highlighting the rapidly changing climate.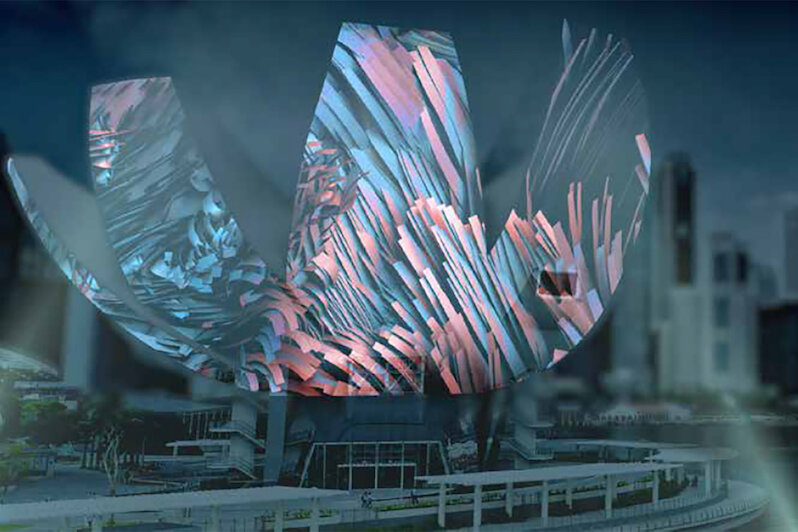 Another artwork that draws attention to environmental issues is Underworld by artists Aleksandra Stratimirovic from Sweden and Leonel Kaplan from Argentina which depicts an imaginary undersea settlement using giant lanterns made of discarded fishing nets. The piece is meant to be shown with a soundscape that features "haunting echoes of the sea", a reminder of our marine ecosystem's fragile state.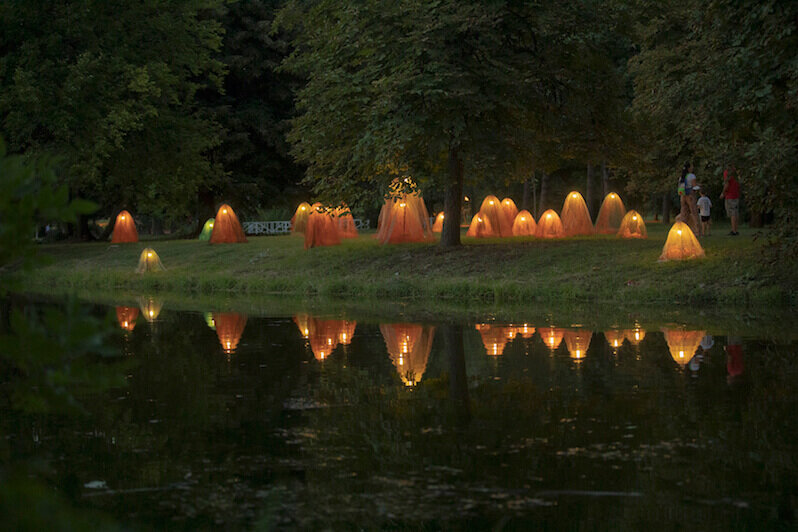 Public spaces such as Marina Bay and Esplanade Park will also get a dazzling makeover. Locals and tourists alike can look forward to seeing the Firefly Field by Studio Toer from the Netherlands, which is an enthralling display of 500 flying and blinking lights that will illuminate The Promontory at Marina Bay.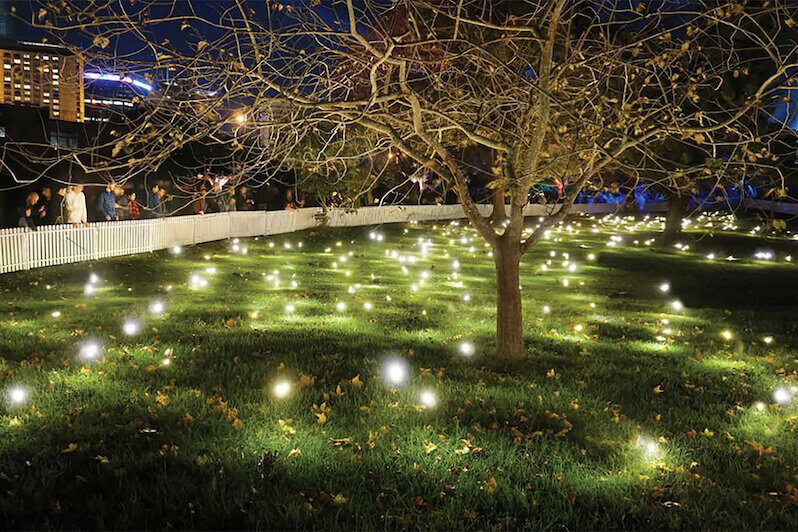 The i Light Singapore 2022 Festival will be held from 3 to 26 June 2022, from 7:30PM to 11PM daily. It will be open up to 12AM on Fridays and Saturdays. Admission is free, but some programmes may require fees.
Curious to know more? Check out i Light Singapore's website for more info!
Next, rejuvenate your mind and body with Singapore's first wellness festival.

Comments, questions or feedback? Email us at [email protected].