As we all hustled through yet another busy week, Heart Evangelista was named Chanel's newest ambassador, and Sephora opened its biggest store yet in Malaysia. In case you missed the headlines, here's your roundup for the week.
Heart Evangelista for Chanel
Astrid Leong IRL, anyone? Heart Evangelista, also known by her real name Love Marie Ongpauco-Escudero, announced on Twitter earlier this week that she is living the dream as Chanel's newest ambassador. The 34-year-old actress and socialite initially earned global recognition when featured in Harper's BAZAAR's 2018 feature on real-life Crazy Rich Asians. Since then, she has earned around 1.5 million subscribers on her YouTube channel and 4.8 million followers on her Instagram account, where she usually displays her Audrey Hepburn-esque fashion and elite lifestyle. At the time of writing, she is currently in Paris Fashion Week, taking her place in the frow of Chanel's high jewellery gala, having tea with Vogue editors Tonne Goodman and Hamish Bowles, and strutting in her most stylish ensembles by the Eiffel Tower. Talk about a fashion fairytale, right?
Suzu Hirose for Louis Vuitton
From one Asian actress to the next, Japanese actress Suzu Hirose (Chihayafuru, Your Lie In April) also scores a new fashion gig under her belt as Louis Vuitton's latest ambassador. At 21, she's dubbed as one of Japan's most promising young actresses, earning a variety of TV and film awards and nominations within and outside of the country. According to Louis Vuitton's website, her "limitless potential and continuous evolution" is what made her a perfect match for the fashion house's philosophy. With much-anticipated films lined up for her this 2020 (Last Letter and Not Quite Dead Yet), as well as this endorsement on hand, we can't wait to see what else Suzu has up her sleeve both in acting and in serving some looks, clad in LV.
The Crown Season 4 starts filming scenes featuring Princess Diana's character
Speaking of TV and film, looks like the off-screen drama within the British royal family isn't the only tea to be spilt this 2020. Ever since the conception of the Netflix historical drama The Crown, which chronicles the life of the British monarchy, we're sure we're not the only ones wondering how they will take on the arc of Princess Diana. And now, it looks like things are finally falling into place in the series' narrative, with actress Emma Corrin spotted filming scenes portraying the Nation's Princess, together with Josh O'Connor as young Prince Charles.
According to previous reports, the residents of the Buckingham Palace have been mum about the show since it aired, despite covering alleged issues and scandals surrounding the royal family. But given that Princess Diana's storyline has been a sore subject both to the family and the public (especially with its tragic end that we all know by heart), we're curious to see how things will play off when Season 4 finally airs.
Apple to release cheaper iPhones soon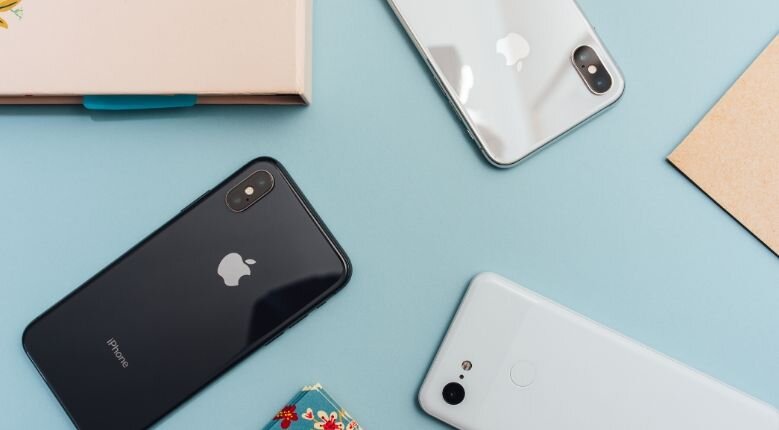 Cheaper iPhones? March, it is!
From big screen news to smaller ones, a.k.a. our smartphones, it looks like Apple is planning to release low-cost iPhones out in the market soon. Reportedly launching in March, the tech giant is said to have developed more affordable successors to their recent flagships, meant to make the phone's pricepoint friendlier and more accessible to Apple fans. Notably, Apple has previously released "lower-end" devices such as the iPhone XS and the iPhone XR — as well as the discontinued iPhone SE — that have significantly lower pricing compared to latest model releases like the iPhone 11 and 11 Pro Max. However, these are still considered on the higher end compared to competing brands' mid-range market. This development is said to narrow down this disparity, without compromising on quality.
Sephora opens its biggest store yet in Malaysia
Last but not least, we're moving on to beauty news. Sephora just opened its biggest branch in the world in the heart of Kuala Lumpur, Malaysia. Located in Fahrenheit88, the two-story branch covers 17,000 square feet featuring its own events space, photo studio, and Southeast Asia's first-ever Beauty Loft for Beauty Pass Gold members to enjoy. Talk about changing the way you'll shop for beauty picks the next time you're in KL, right?
(Cover photo from: @iamhearte)
Missed last Monday's updates? Catch up on the juicy deets here.
Comments, questions or feedback? Email us at [email protected].