We're halfway through the year already, could you believe that? Before you go right ahead and bid goodbye to May, check out the most exciting lifestyle updates of this week. From BTS' Suga making a solo comeback as Agust D with his mixtape, D-2, to the launch of RE:ERTH's Illuminating Concentrate, here are all the bites that will hype you up just in time for June.
BTS' Suga aka Agust D surprises fans with his new mixtape, D-2
Just months after the K-Pop group BTS made a comeback, their lead rapper, Suga, once again adopted his alias Agust D for his solo return. Surprising ARMYs not too long after he collaborated with IU's latest hit, he dropped D-2, a follow-up to his 2016 mixtape, and along with it came the music video for the title track, "Daechwita". With 10 songs created in his time in quarantine, the mixtape documents Suga's current perspective on the world as a 28-year-old. Borrowing elements from traditional Korean music and storytelling, Suga's beats are both electrifying and thought-provoking — we're definitely having this on loop for hours on end.
Yuna headlines U Mobile's #GroovesWithU Finale
Aside from tuning in to the new K-Pop releases of this week, of course, let's also show our support to our very own local acts. This weekend, U Mobile's #GroovesWithU will stream its finale on their YouTube channel. Catch Malaysian songbird Yuna as she belts out her biggest Malay hits. Making this Raya celebration even more memorable, Yuna has also decided to donate a portion of her artist fees to two organisations funding COVID-19 relief. Joining her in this festive session are the talented acts of SonaOne, Pastel Lite, and Bil Musa. Tune in tomorrow, 30 May, at 8:30PM and you'll be sure to have your home filled with tunes you'll love.
We Are One: A Global Film Festival invites you to celebrate the art of cinema
Tired of scrolling through endless titles and finding nothing quite interesting to watch? Well, look no further, because a 10-day film fest is commencing today, 29 May, until 7 June with its lineup available for free streaming on YouTube. We Are One: A Global Film Festival will feature releases from renowned international film events like Cannes, Sundance, Tribeca, and more. Not to mention, aside from films, they'll be showing documentaries, music, and even panel discussions so you'll have a whole range of inspiring content to choose from. The virtual event not only aims to give the spotlight to artists around the globe but also hopes to raise funds for the World Health Organisation's COVID-19 efforts, so feel free to donate any amount if you can.
Gucci does away with the traditional fashion calendar
The film industry isn't the only one rethinking its strategies in this time of coronavirus. In the world of fashion, big brands are starting to make adjustments in their operations too. For one, there's Gucci, which has decided to reduce their yearly fashion shows from the usual five to two. Their Creative Director, Alessandro Michele, has shared on his Instagram account excerpts of his diary entries — thoughts that ran in his mind in this pandemic. Entitled, "Notes from the Silence," he revealed his future plans for the luxury brand.
Doing away with the unnecessary and hectic calendar of the fashion industry, moving forward, they will now "abandon the worn-out ritual of the seasonalities and shows." This rejection of the excess seems to be a move tied to concerns on the environment. Will other fashion brands follow suit in this commital act? Let's just wait and see.
RE:ERTH unveils the transformative effect of their new Illuminating Concentrate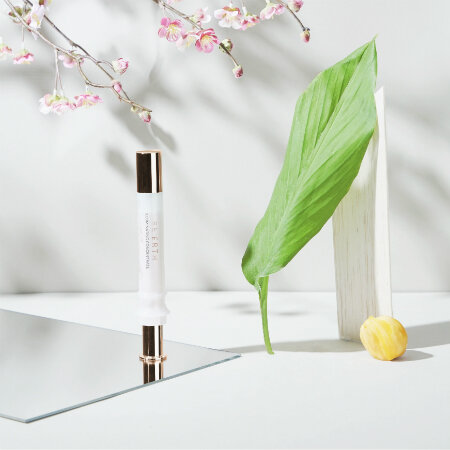 Brighten up your days and get rid of stubborn dark spots with RE:ERTH's newly developed lightening serum. Made in Japan with extracts from Monkey Jack Heartwood, Japanese spring turmeric, and cherry blossoms, the RE:ERTH Illuminating Concentrate tackles the root of your hyperpigmentation, giving you a luminous and even skin. With its patented delivery system Lipodisq incorporated, the formula penetrates deep into your skin and efficiently delivers its effects. In just four weeks, you'll find existing spots faded and stop new ones from forming all while keeping your visage healthy and glowing.
(Cover photo from: @bts.bighitofficial)
Next, read more of this week's latest here.
Comments, questions or feedback? Email us at [email protected].