And just like that, another week has gone by. If you've been too busy all week to dive into the latest fashion, beauty and lifestyle updates, don't worry because we've got you covered. This week brings us a mixed bag of headlines — from exciting ones like Jennie Kim getting a new role at CHANEL to some that may cause dismay like Tati Beauty's closure. Keep reading for the details and more must-know updates.
Jennie for CHANEL Coco Crush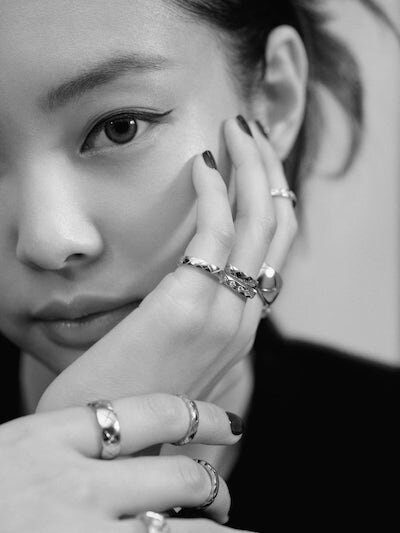 It's no secret that Jennie loves sporting CHANEL. So much so that she was tapped to become the house brand ambassador for the luxury brand earlier this year and became part of several campaigns. Now, the BLACKPINK member is getting a new role as the face for Coco Crush, CHANEL's jewellery line. The 25-year-old K-pop star is seen wearing several Coco Crush rings in the freshly dropped teaser including pieces that feature the brand's iconic quilted motif. BLINKS, expect to see more when the whole campaign drops in January 2022.
Macaulay Culkin walks for Gucci
We're used to seeing celebrities making a special appearance on the runway. But even so, we never really expected spotlight-elusive actor Macaulay Culkin to walk for Gucci. The Home Alone star took everyone by surprise when he showed up as one of the models in the Gucci Spring/Summer 2022 catwalk along with the brand's long-time endorser Jared Leto. The 41-year-old former child star strutted along Hollywood Boulevard in a gold-and-blue jacket with a brocade-like pattern over a blue Hawaiian shirt. The top was paired with beige pants and oversized peach-tinted sunglasses. How cool! Could this signal a comeback? We'll just have to wait and see.

Andy Warhol x SK-II collection is here
SK-ll has finally unveiled its new Andy Warhol X SK-II PITERA™ Essence Limited Edition collection and it's as impressive as expected. Skincare enthusiasts would be delighted with the vibrant makeover of the iconic essence bottle which is now dressed in a technicolour print that's reminiscent of retro television's SMPTE colour bars. This collab will feature three designs, each highlighting a quote made by the pop art icon: "All is pretty.", "If everybody is not a beauty, then nobody is." and "I've never met a person I wouldn't call a beauty."
The collection also comes in a gift set that includes a sustainable pouch made with ECONYL® regenerated nylon, a material that's produced from ocean and landfill nylon waste. Ladies in Singapore can already purchase this beauty release on the SK-II website and LazMall.
Tati Beauty is closing its doors
Not all updates for this week are as exciting as the others. We're sad to report that Tati Beauty, the maker of Tati Beauty Textured Neutrals eyeshadow palette, has closed its doors after operating for only two years. Founder Tati Westbrook, who has over eight million subscribers on YouTube, explained in her latest video that the closure is due to the combined impact of the pandemic and the legal battle she's currently in with her Halo Beauty business partner Clark Swanson. "COVID hit, and that definitely slowed things down, it slowed the whole world down," she said. "Of course, you guys are aware of outside litigation that really impacted my life in full." Well, another makeup brand is now in beauty heaven.
Money Heist trailer for Part 5, Vol. 2 just dropped
The first part of Money Heist's last season ended on a tense note, and we simply can't wait to see what happens next and how things will be wrapped up now that the gang has suffered another loss. How will the Professor be able to outwit their enemies and get away with another great heist? Or would it all just end in an epic downfall? If you're just as excited as we are, the good news is we don't have to wait long because the second part of the show's season five will premiere much earlier than expected on 3 December.
Chiara Ferragni is now a reality TV star
A huge gap in the reality TV genre was left when Keeping Up With The Kardashians went off air. But it looks like a new family is about to fill it in. Enter The Ferragnez, a new Amazon Prime show that will star the immensely successful fashion and lifestyle influencer Chiara Ferragni and her husband, rapper Fedez. They will also be joined by their extended family members including Chiara's sisters Valentina and Francesca who both have their own social media following. The show will focus on the family's day-to-day lives in their Milan home with the first season chronicling the events from late 2020 to early 2021, according to Variety. The streaming platform is yet to announce a launch date but you can expect it to drop very soon.

J-pop artist Kyary Pamyu Pamyu introduces "horror-pop"
Want to extend the spooky season? J-pop icon Kyary Pamyu Pamyu and her music video for Candy Racer can help with that. The video's horror-pop look mixes terrifying elements with cutesy details, making for a unique concept. In the MV, Kyary plays a ghost who haunts an abandoned mansion and scares away a group of visitors. The video involves a plethora of digital graphics, kooky cinematography and classic jumpscare tactics — all while the cutesy pop song plays in the background. Love this music style and want to hear more? You can order Kyary Pamyu Pamyu's album here.
Which of these updates got you excited the most?
Missed last week's updates? Catch up here.

Comments, questions or feedback? Email us at [email protected].