This year, we've been blessed with the premiere K-dramas that didn't only give us such riveting storylines, but also gave us quite the fashion inspiration. We had the unforgettably luxurious looks from Crash Landing On You, Kim Da Mi's kickass wardrobe in Itaewon Class, and the fairy tale ensembles of Ko Mun Yeong from It's Okay To Not Be Okay, to name a few. But even before all this, throughout the years, K-dramas have been gifting us a number of heroines, second leads, and even antagonists whose sense of style are just impeccable. And ahead, we look back at the most stylish K-drama characters that graced our screens in recent history.
Shin Chae Kyung from Princess Hours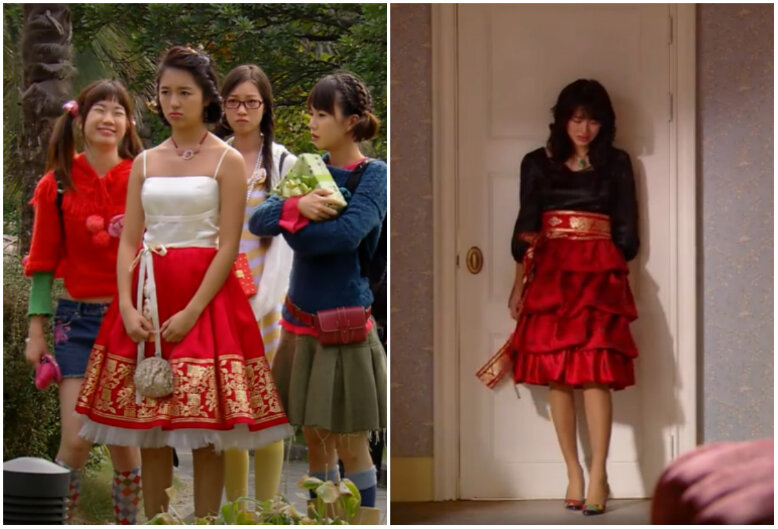 Though Princess Hours, also known as Goong, was aired way back in 2006, we're still in awe of all the outfits Yoon Eun Hye wore as she played Shin Chae Kyung. The stylish K-drama character's sartorial choices were just ahead of her time and they definitely fit her persona as an ordinary high school girl thrust into a regal world as a new Crown Princess. She's quirky and as someone aiming to be a fashion designer, it made sense that she'd push fashion boundaries by mixing unconventional pieces together, creating what she called "hybrid fashion." Of all her outfits, what totally stood out to us are her gowns in modern silhouettes that incorporated traditional Korean elements in its design.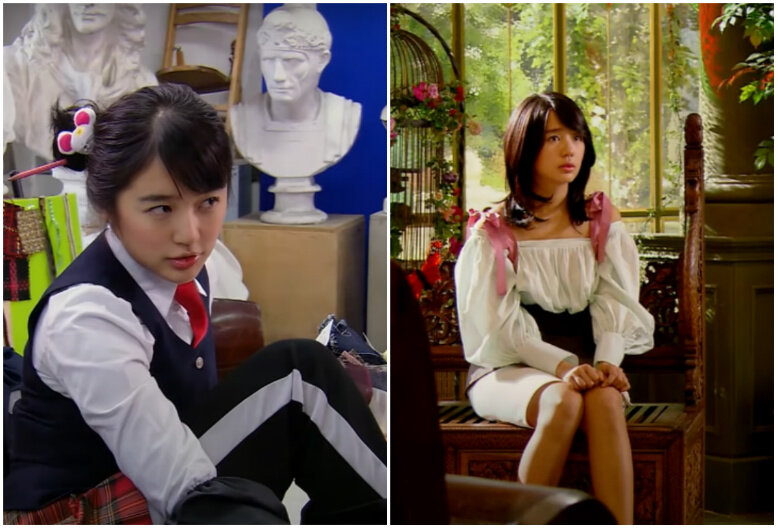 Style trick we learned from her: Layering is key to a whole new look. Shin Chae Kyung's wardrobe was a wonderful combination of preppy and playful. Seeing her wear a pair of jogging pants under her plaid school uniform and fashion countless vests and corsets over white romantic blouses inspired us to experiment and use our clothes in a wholly different way.
Cheon Song Yi from My Love from the Star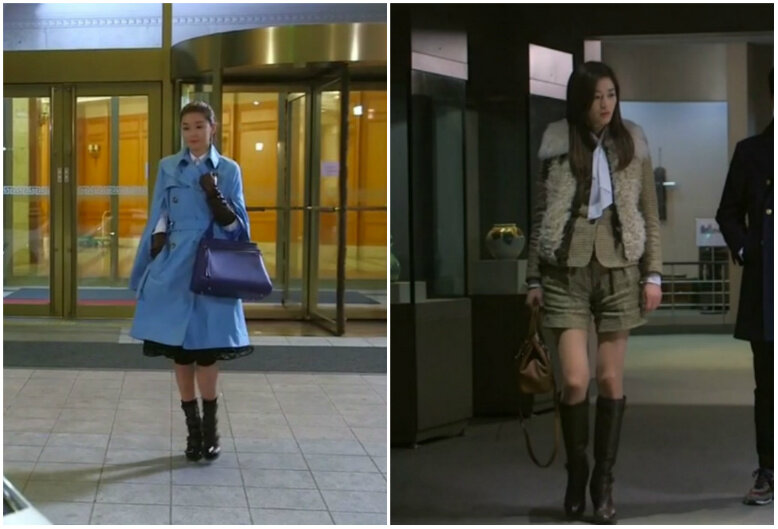 Moving on to the 2010s, there was, of course, Cheon Song Yi, the top star played by none other than Jun Ji Hyun in My Love from the Star. Song Yi's everyday outfits were always glam; you wouldn't think the top star is caught in a harrowing murder mystery throughout the series. She was the queen of sleek, luxurious fashion. Seeing all the coats, jackets, and outerwear she donned throughout the series made us wish it was a wee bit colder here so we could try to cop her style.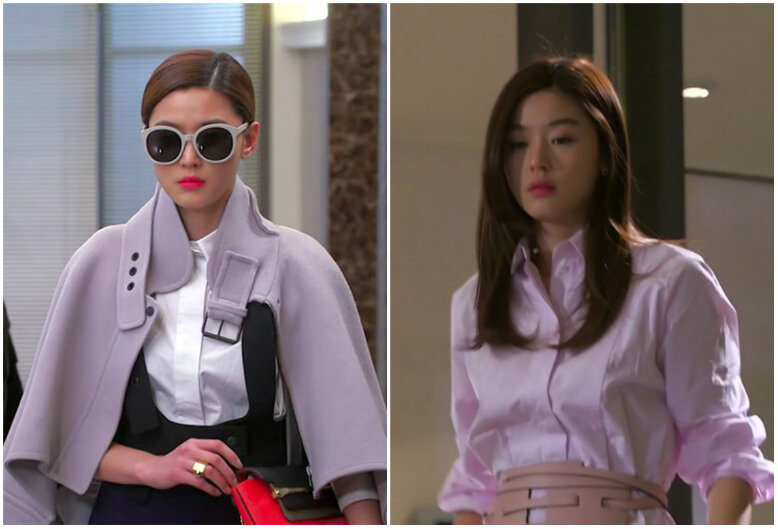 Style trick we learned from her: Use your statement-making pieces wisely. Cheon Song Yi's outfits always stood out, but if you look closely, you'd notice that her look would just be comprised of one bold piece — perhaps a coat, a belt, or a printed dress — paired with a bunch of simple basics. This formula makes her wardrobe look stunning but not over-the-top.
Choi Ae Ra from Fight for My Way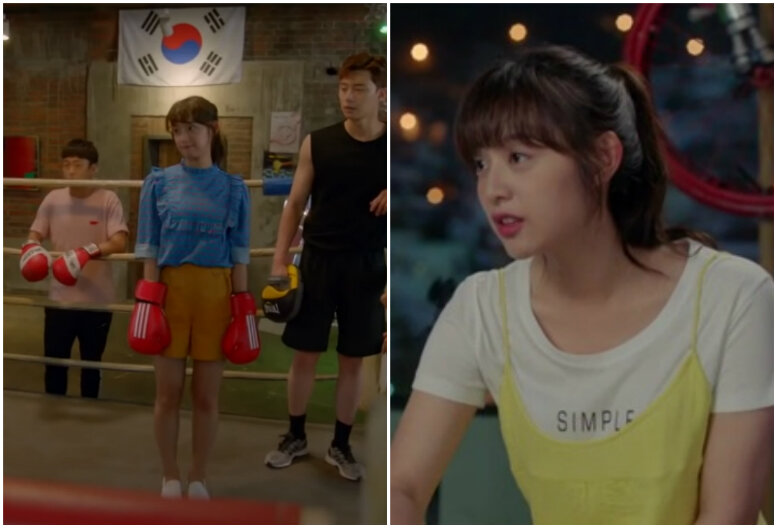 Fight for My Way hit us hard in the feels with its realistic depiction of adulthood. The characters' present seemed so bleak as they all struggle to reach their dreams but continuously fail, but their friendship and their wardrobes thankfully added heartwarming brightness to the 2017 drama. Choi Ae Ra (played by Kim Ji Won), in particular, inspired us in all aspects. Her spunky persistence restored our hopes while her outfits renewed our love for colours and white tees.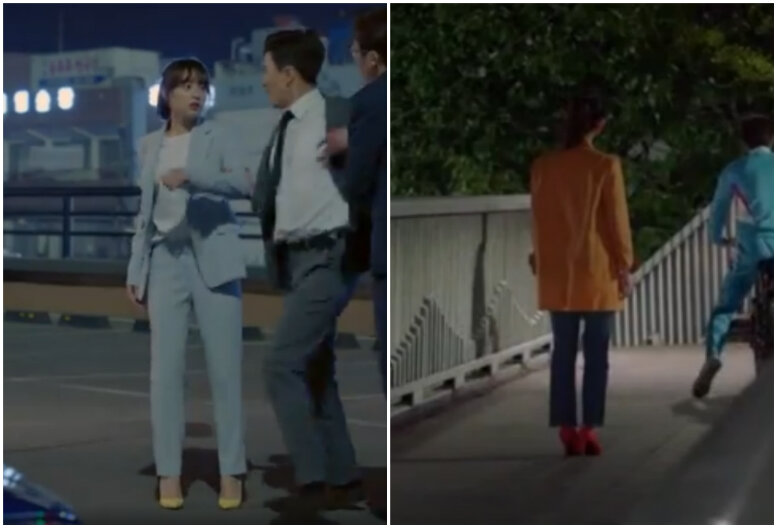 Style trick we learned from her: Create some contrast. Ae Ra is a lover of pastels and neutrals, but she spices it up by adding a touch of vividness. Take notes from her and choose footwear in popping hues for a striking look. Just don't use them to kick and shatter a car's side mirror though — unless you want to end up ruining your shoes.
Song Ma Rin from Tomorrow, With You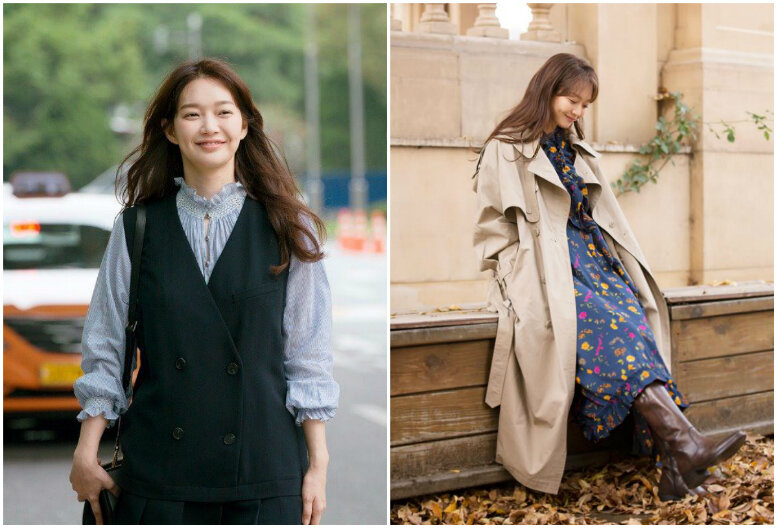 For days when we feel like making our casual dressing a bit more interesting, we look up to Song Ma Rin's attires in Tomorrow, With You. The aspiring fashion photographer played by Shin Min Ah in the fantasy romance series has a keen eye for style. She plays around with different aesthetics through funky pieces, from curating a grungy look one day to going boho the next. And the best part? Her sartorial choices are very practical and wearable for us to try out.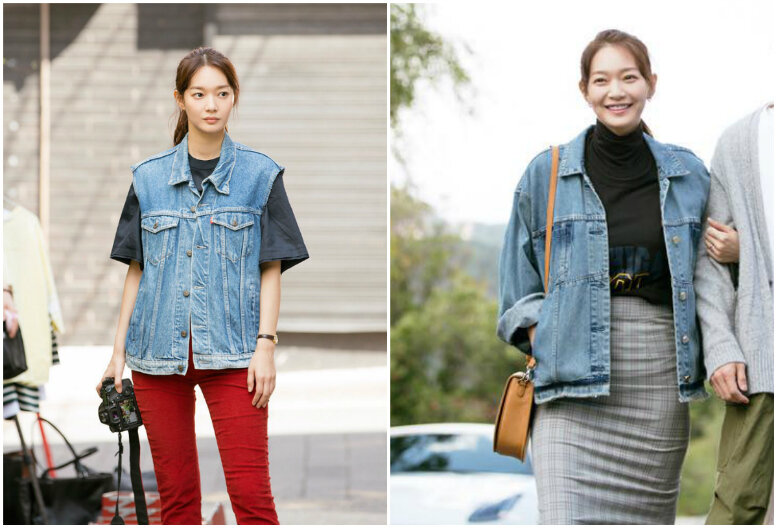 Style trick we learned from her: When in doubt, stick to denim. The versatile material, depending on its wash and cut, gives an added edge to your outfit. More than just wearing a pair of jeans, slay the girl-next-door look and by taking it up a notch with one-of-a-kind denim pieces like Song Ma Rin does on the daily.
Jang Man Wol from Hotel Del Luna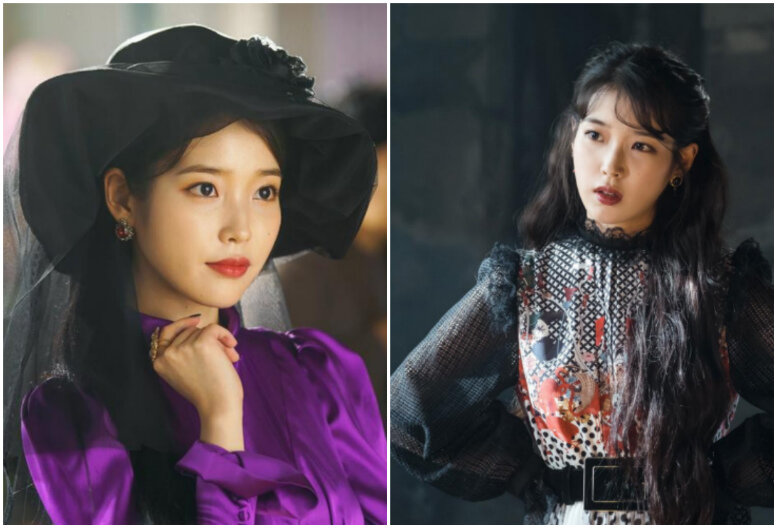 We've mostly talked about casual looks, but on the other side of the spectrum, there are heroines like IU's Jang Man Wol, who dons lavish pieces you won't really find yourself wearing on a normal day. Still, we can't help but be stunned whenever she enters the frame wearing her signature looks. The bossy immortal who manages the hotel for departed spirits has a penchant for old-fashioned silhouettes and whimsical gowns, all suitably reflecting her old soul. If ever we need to wear hauntingly beautiful ensembles, we know we'd just have to rewatch Hotel Del Luna for some inspo.
Style trick we learned from her: Don't forget to accessorise! Man Wol's OOTD is never complete without precious stones. Adorning her neckline with these vintage-looking jewellery never failed to elevate her look with tasteful glamour. To make things a bit more interesting, try experimenting with hats for a look that stands out.
(Cover photo from: program.tving.com)
Love dramas and fashion? You should definitely watch these Asian dramas filled with stylish scene stealers.
Comments, questions or feedback? Email us at [email protected].