SONEs, are you ready? Girls' Generation (also known as SNSD) is finally making their group comeback for the first time in five years this year! The iconic second-generation K-pop girl group will release FOREVER1 for their 15th anniversary and of course, we're excited.


Girls' Generation Members' beauty routines
Apart from the amazing music, we're also looking forward to the stunning 'visuals'
SNSD members Taeyeon, Sunny, Tiffany, Hyoyeon, Yuri, Sooyoung, Yoona, and Seohyun
will surely deliver for this return. We're sure that just like five years ago (along with their solo releases in recent years), their beauty moments in this album will leave us green with envy yet again, urging us to recreate their looks.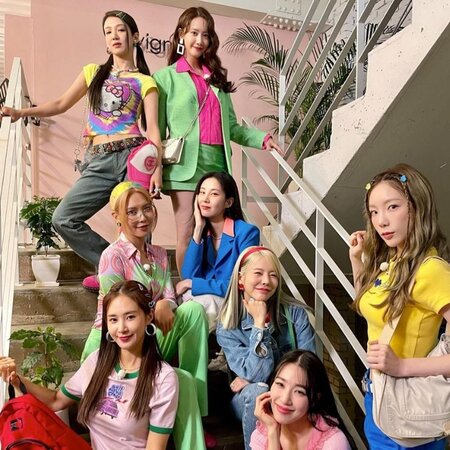 So we're taking cues from the Girls' Generation members on how they do their beauty routines, mostly focusing on skincare, to help us prep for their major comeback.
1. Taeyeon's beauty routine: big focus on skincare + lightweight makeup base is life!
Love Taeyeon's blooming looks? She recently
revealed
that she's not a huge fan of cushion foundations and instead goes heavy on skincare to keep her base naturally radiant and smooth.
She has dry skin so she skips toners and goes for essences instead. She also shared that she found it best to apply moisturiser while the skin is still wet so that the cream will lock in hydration better. She wraps up her routine with a sunscreen in the morning and a madecassoside cream (known for anti-inflammatory and anti-ageing properties) at night.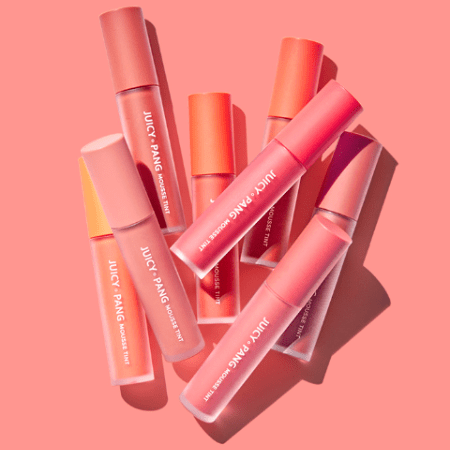 As for makeup, Taeyeon prefers dewy and lightweight foundations and is a huge fan of NARS and MAC concealers. She also loves using brow mascaras to create her soft feathery arches.
Her lippie of choice? A'pieu's Juicy Pang Mousse Tint in CR03 Plum. Taeyeon claims she can't leave her house without this in her purse.


2. Seohyun's beauty routine: healthy diet + hydration and sun protection combo
Seohyun is known as Girls' Generation's maknae (youngest member) so it's only fitting that fans admire her for her youthful and charming appearance. Her
secret
? Home-prepped meals filled with vegetables, fruits, and soy milk. The actress-slash-idol takes her health seriously, which gives her that natural youth from within glow.
Seohyun is also very particular about her skincare products, putting great emphasis on hydration products and SPF.
3. Yoona's beauty routine: face creams and face oils = magic
Yoona previously
revealed
that she has dry skin, which is why moisturising face creams and oils are her holy grail beauty products. She usually incorporates two to three drops of oil into the cream before applying it to her face to achieve her desired results. One of her favourite products is the
Estee Lauder Advanced Night Repair Serum Synchronized Multi-Recovery Complex
.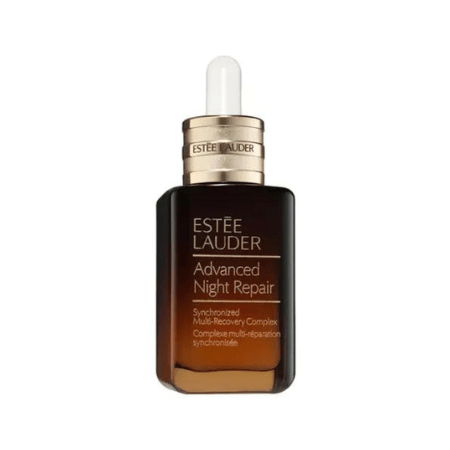 The Girls' Generation icon also talked about the importance of double-cleansing and using volcanic masks from time to time to deep clean her pores.
Yoona also advised to constantly change your face masks during the day to prevent maskne. She also ensures that she avoids touching her face with dirty or unsanitised hands.


4. Tiffany's beauty routine: 18 steps for a natural glowy look
Tiffany always looks elegant and sophisticated and while she makes it look effortless, it actually takes
18 steps
(minimum) to achieve her usual natural glowy look. Some of her favourite products include
Innisfree's Green Tea Seed Serum, the RMK Liquid Foundation, Charlotte Tilbury's Magic Away Concealer, the Too Faced Love Light Prismatic Highlighter, and Laura Mercier's Candleglow Sheer Perfecting Powder in 3
to achieve a radiant, natural-looking complexion.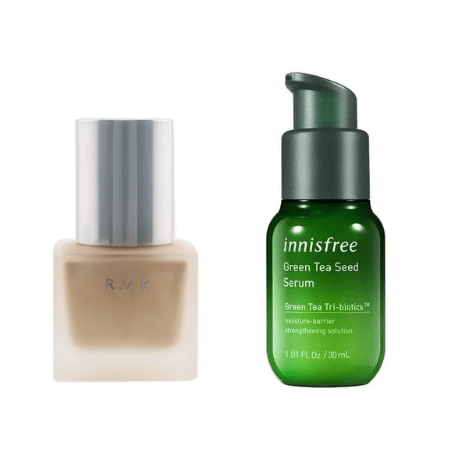 5. Yuri's beauty routine: face massage, gua sha, and skin cooling tools and products
No makeup? No problem! Yuri loves
skincare
so much that her face looks absolutely flawless even without a hint of makeup.
After cleansing, she puts on toner (without forgetting her neck!), combines two vitamin-riched serums (we spotted Lancôme Advanced Génifique Radiance Boosting Face Serum, check out the Yeux Light version here), and seals it with a concealer. Yuri also sprays on a face mist and applies eye cream — talk about a maximalist routine!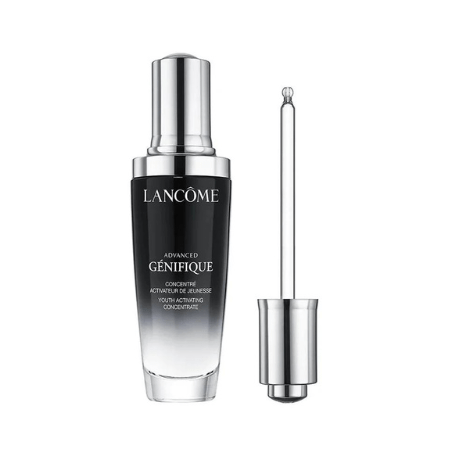 She keeps her fave products in a skincare fridge as it is said to help with product longevity and also helps boost the products' soothing properties. Yuri also combines face massaging techniques and a gua sha to keep her face contours on point.


6. Sooyoung's beauty routine: pumpkin juice, yoga, and hydrate, hydrate, hydrate
If face bloating usually concerns you, Girls' Generation's Sooyoung
recommends
drinking pumpkin juice as a solution. Pumpkin is low in sugar and starch which usually cause bloating. But it is rich potassium so it gives you an extra boost of energy especially in the morning.
Sooyoung also spilled that she's into yoga which helps her keep fit and healthy inside out, translating to healthy skin.
As for her skincare routine, she uses lots of serums and moisturisers to help deal with dryness and she also loves to use a cool depuffer (like this one) to massage her face.
7. Hyoyeon's beauty routine: budget-friendly faves are a must
Girls' Generation's main dancer Hyoyeon hasn't really spilled much about her beauty routine since 2015, but some of her old favourites include budget-friendly picks like
The Face Shop Brow Master Kit
(already discontinued) and
Benefit's Roller Lash mascara
. She also talked about
Shu Uemura's Tint in Gelato in AT 02 Sugar Plum
and
Valentino's Valentina Eau De Parfum
as her other beauty routine staples.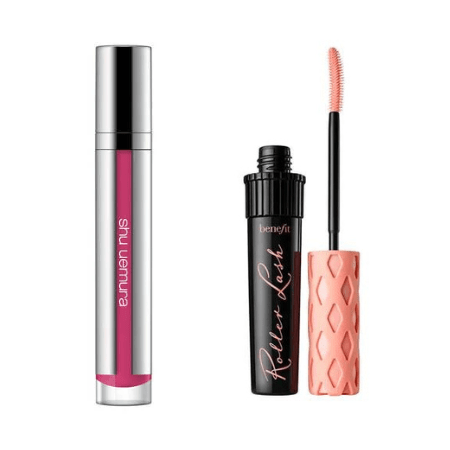 8. Sunny's beauty routine: cleansing is important
Being a top idol means wearing tons of makeup for performances and shoots. That's why cleansing is a number one priority for Sunny. She previously
revealed
that her 'secret room' after a busy day is her bathroom where she keeps not less than five cleansers.
She starts by putting cleansing oil on a cotton pad to soak 'colourful', heavy duty makeup like eyeshadows, eyeliner, and mascara. Then, she gets another pump of the cleanser to remove the makeup on the rest of her face. Once she's done, she gives her face a rinse. Once all the residue is gone, she adds two to three pumps of cleansing oil on her rinsing water and uses that to give her face a final wash. She says that doing so keeps her skin feeling moist and soft.
After the oil cleanser, she proceeds with a foam cleanser. She uses different types of foam cleansers depending on what she thinks her skin needs that day. When she's done removing the foam cleanser, she puts another layer of foam onto her skin and leaves it on for two to three minutes like a face mask. She rinses it off with warm water. She says that this helps deep clean the pores even more. The idea is similar to using a pore-clearing clay mask or an egg-white mask.
Comments, questions or feedback? Email us at [email protected].